Cruise Accident Lawyers Describe Cruises Out Of Baltimore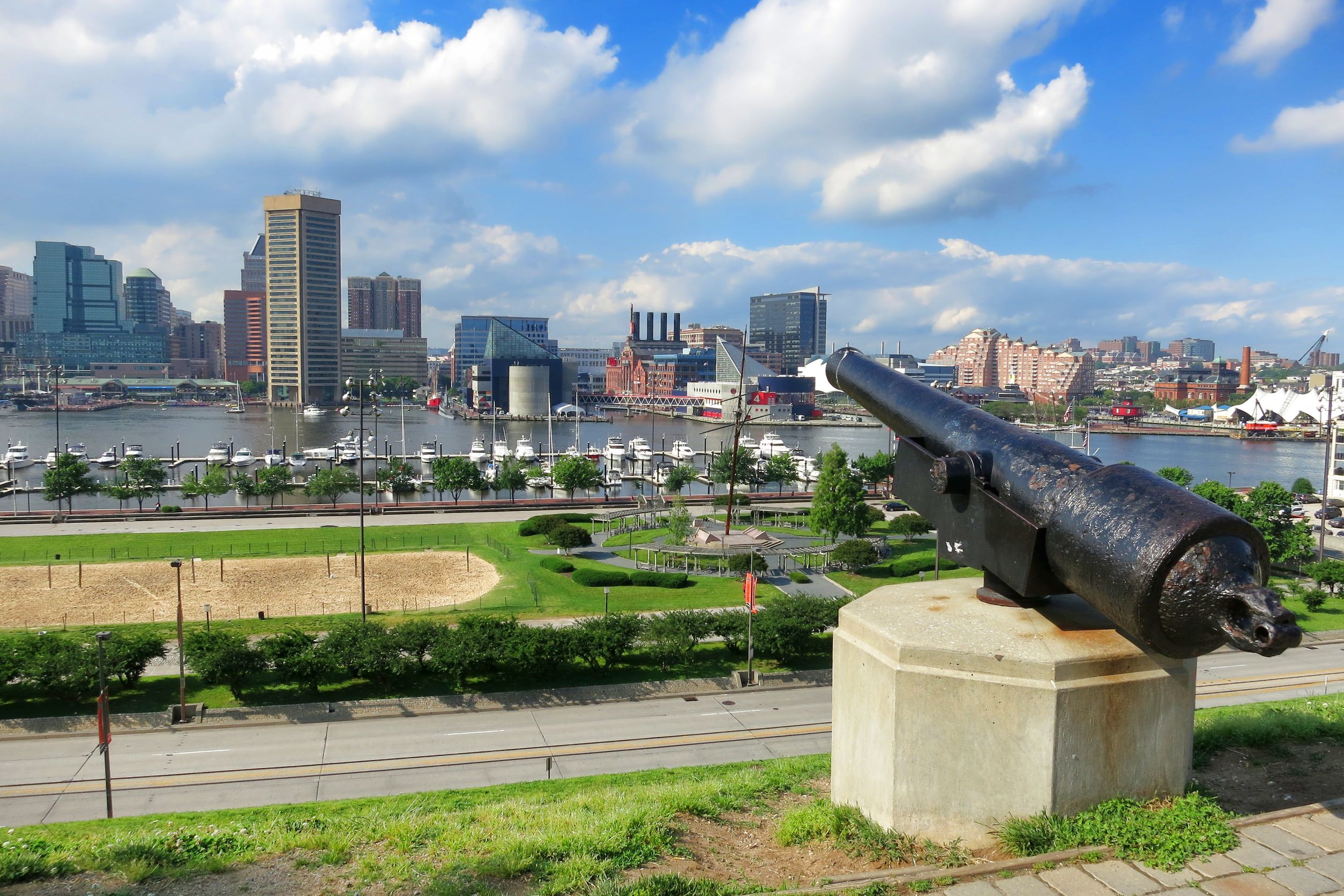 A cruise seems like the last place you would need legal counsel. After all, cruise ships are usually seen a symbol of relaxation, fun, and rejuvenation. Unfortunately, accidents and injuries do occur – and sometimes it is due to the negligent actions of cruise companies.
At Lawlor, White & Murphey, our passionate cruise injury attorneys fight to help victims of cruise ship negligence ensure that their voices are heard. We not only want to get you the compensation you deserve to make up for medical bills, lost wages, and any other expenses during your period of recovery, but also work with you to make the world a better place by changing bad behaviors that are hurting people.
That being said, we are not against cruises. Most vacationers have wonderful, relaxing experiences, and return to port safe and sound. But that does not mean you should jump on a cruise without looking into it, and a big part of that is learning about your home port.
If you live in Maryland or the surrounding region, you do not have to travel all the way to Florida to climb aboard a luxury liner – there are plenty of cruises embarking right out of the historic harbor of Baltimore. Why choose to leave out of the port of Baltimore?
Baltimore is nicknamed "Charm City," and it's easy to see why. Travelers looking to stay a few days before or after their cruise will no doubt find themselves enchanted by the friendly residents, rich history, and modern attractions the city has to offer.
Most cruise lines embark from the Baltimore Cruise Port. There isn't too much to see at this functional port, but it's only a short cab ride to the Inner Harbor, where tourists can easily spend a day or more enjoying just a small part of what the city has to offer.
The once run-down waterfront district is now a hub for new development, with several free museums, an aquarium, shopping centers, and restaurants. Sports fans can catch a game at Oriole Park or M&T Bank Stadium, home to the Baltimore Ravens, or visit the Babe Ruth Birthplace Museum. History buffs will enjoy the famous vessels anchored at the Inner Harbor docks, like the U.S.S. Constellation, built in 1854, and the USCGC Taney – the last surviving warship from Pearl Harbor. Water taxis zip around the harbor, allowing tourists to get to their next destination in style. And visitors can also utilize the free-of-charge Charm City Circulator System, a public transit network that offer frequent and convenient shuttles to select stops.
Baltimore is also famous for its multitude of diverse neighborhoods, many of which are right on the waterfront. About a mile north of Inner Harbor, the Mount Vernon neighborhood is the cultural center of Baltimore. There you can watch the symphony at Joseph Meyerhoff Symphony Hall, or see Egyptian sarcophagi, Monet paintings, and Faberge eggs free of charge at Walters Art Museum. If you're hungry, Fell's Point district is a must-stop for foodies – although the nearby trattorias of Little Italy  will certainly make your dinner decision difficult.
Baltimore Lets You Cruise to Sunny Climes, Say Cruise Injury Attorneys
Do not let Charm City lure you away too far away from your original vacation plans, though. With a couple of exceptions, most cruise ships leaving Baltimore head south to the sunny tropical destinations in the Gulf of Mexico.  Often these tours include stops on the coast of Southeastern states, such as Myrtle Beach in South Carolina, or Orlando in Florida. Below we've complied a comprehensive list of all the major cruise lines and their destinations.
Carnival. The well-known Carnival Cruise line only has one ship that calls the Baltimore Cruise Port home, the Carnival Pride, but it sails to multiple destinations.
King's Harbor, Bermuda – 5-day trips are available.
Bahamas – visitors can choose from cruises that last 6-8 days.
East Caribbean – choose from 7- and 8-day cruises.
South Caribbean – 10-, 11-, and 14-day adventures can be booked.
Crystal Cruises. The lone offering from this smaller cruise line is a 12-day voyage to the Caribbean aboard the Crystal Symphony.
Royal Caribbean. RCCL also has only one ship that leaves Baltimore, the Grandeur of the Seas. But don't let that fool you – they also probably have the most comprehensive itinerary. The Grandeur stays busy year-round, carrying passengers to the Bahamas, Bermuda, the Caribbean, Canada, New England, and the Southeastern US coast.
Bermuda & The Bahamas – Travelers dreaming of tropical islands can book 5-, 6-, or 7-night cruises to King's Wharf, Bermuda. Cruises to the Bahamas last 7 or 8 nights. In addition, a 9-night Bahamas tour is available that includes stops along the Southeastern coast of the US. Can't choose between the two island destinations? There's a 12-day itinerary that visits both!
The Caribbean – Trips to the East Caribbean and West Caribbean book for 10 nights, while 11- or 12-night trips head to the South Caribbean. In addition, there is also a special 12-night "Holiday in the Antilles" Cruise.
New England & Canada – The Grandeur of the Sea also heads north to New England and Canada, with 8-and 9-night cruises available to travelers.
American Cruises – This cruise line offers a different sort of cruise – their fleet is made up of small ships designed to navigate the inland waters and rivers of America. The ships American Glory, American Star, and Independence all call the Baltimore docks home. From Baltimore to Charleston, the Mid-Atlantic Inland Passage tour sails for 6- or 7-night tours. The Chesapeake Bay Cruise goes for either 6- or 7-nights, stopping at the charming little towns of this historically significant bay.
Injured on a Cruise Out of Baltimore? Our Experienced Cruise Ship Injury Lawyers Know How to Help
If you've been unfortunate enough to suffer illness or injury due to crew member negligence or as a result of mechanical failure,  you need an experienced cruise accident lawyer to seek justice. Incidents that occur on cruise ships are  subject to maritime law, which means you need to work with a lawyer who specializes in that particular field.
The knowledgeable cruise ship injury attorneys at Lawlor, White & Murphey have over 40 combined years of experience with maritime cases, and have helped people just like you to get their lives back on track after they were derailed by the negligent actions of a giant cruise company.
Make sure that your voice is heard. Get in touch with us today for a free consultation by emailing info@LWMlegal.com, filling out our online form, or calling one of our two convenient numbers:
954-626-3445 (South Florida)
8550347-5475 (Toll Free)