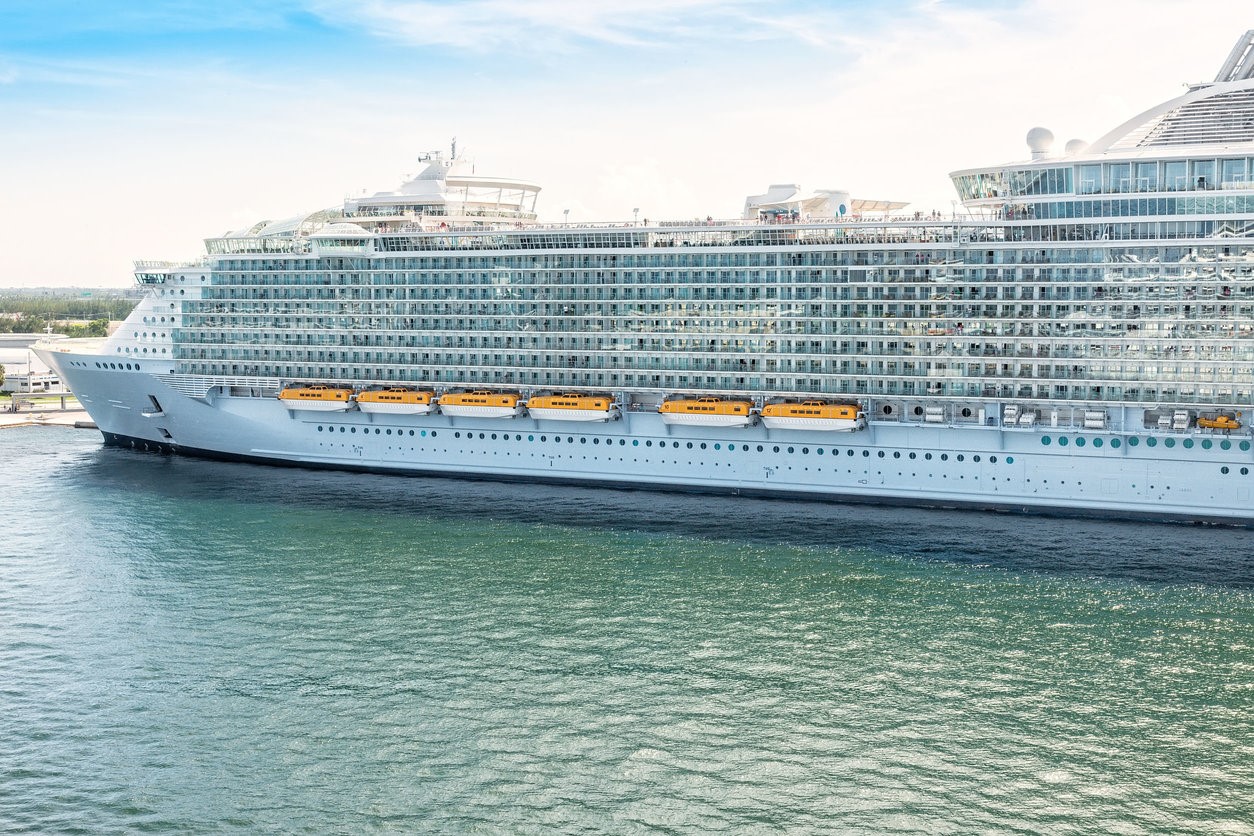 Think you've been on the world's largest cruise ship? Think again.
A new record holder for the world's biggest cruise ship has begun its maiden voyage in Northern Europe. The billion-dollar Harmony of the Seas is a colossal Royal Caribbean ship that took 30 months to build in France. It will head toward Florida in the fall, and make the United States its permanent home port by the end of the year.
Harmony of the Seas just barely beat the previous record for the biggest cruise ship. Her Royal Caribbean sister ships, all part of the Oasis family of Royal Caribbean ships, had previously held the title.
Harmony is 1,188 feet long, which is one foot longer than both the Oasis and Allure of the Seas. It also offers over 50 more rooms than either ship. If you flipped this cruise ship to measure its height, it would stand taller than the Eiffel Tower.
Harmony of the Seas offers the following to cruise-goers:
Over 2,500 rooms
20 Restaurants
11 Bars
18 Decks
Rock climbing
Running Track
Escape Room
2 Surf-simulators (with a bar in between)
23 Pools
But that's just the beginning. There are a number of unique features you'll get to experience by travelling on the Harmony.
Neighborhoods. Yes, that's right. This ship is so big that it has seven different neighborhoods. Two prominent neighborhoods are inspired by the East Coast: Central Park and Boardwalk (a take on New York's Coney Island). Kid's Avenue, H2O Zone, Entertainment Palace, Fitness Center, and Vitality at Sea Spa all offer unique activities and eateries for the everyone in the family.
Bionic Bar. There will be 2,300 crewmembers onboard the Harmony, but you won't find any bartenders at the Bionic Bar. This unique bar on Deck 5 allows you to enter your drink into a computer while two robotic arms serve you. Cocktail of the future, anyone?
Water slides. Harmony of the Seas will debut the first water slides on a Royal Caribbean ship. These water slides are 10 stories tall – taller than Buckingham Palace!

Is a Big Cruise Ship a Bigger Risk?
A big cruise ship allows for more adventures, more friends, and more space to explore with your fellow travelers. There are certain risks that come with a larger ship, especially one that is just beginning its routes, but there are also certain risks that come with opting for a smaller option.
Consider the following when booking with a big cruise ship:
People: There are thousands of people onboard a big cruise ship – which means there are more people to catch viruses or bad bacteria from. If norovirus arrives on a big ship, it will affect more people. On the other hand, such a large cruise gives you more options to stay far, far away from anyone that may knowingly be sick on board.
Another thing to consider with more people onboard is that there is a higher chance of losing your friends or family amongst the shuffle. If you lose your child, you have seven neighborhoods and 18 decks to look through. It is especially important on a big ship to have a cruise buddy to accompany you at all times and to keep a close eye on your children. 
Pools: A large number of cruise ship injuries are slip and fall cases, which are usually caused by wet areas around pools or improper safety precautions. A big ship provides more opportunities for these risks, especially one like Harmony that has a staggering 23 pools! It also may make it harder for you or a loved one to identify the scene of the accident if you need to file a personal injury claim later.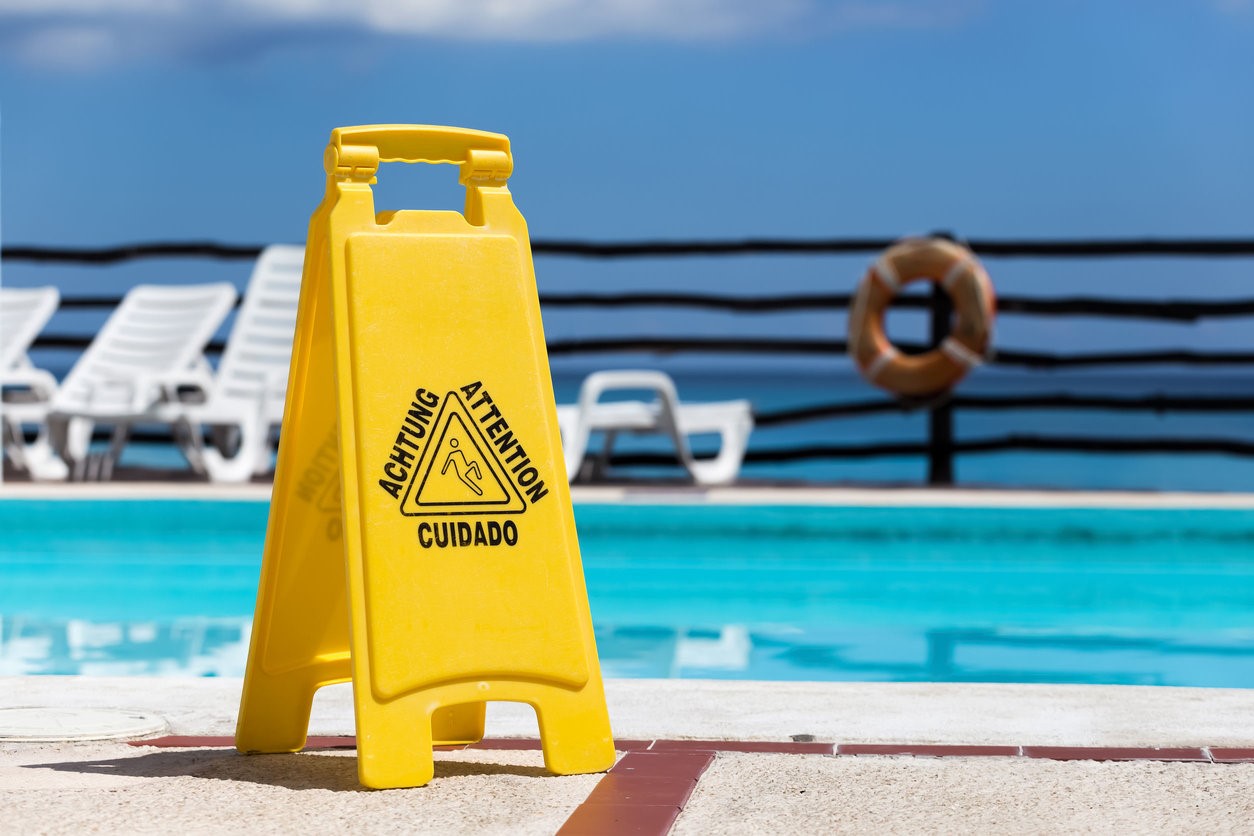 Dining Options: Again, there are pros and cons when it comes to risk. If one dining option causes an illness on board, you will have many other options to choose from. On the other hand, it may take longer for officials and cruise staff to figure out which restaurant is responsible for the outbreak.
Seasickness: If you're prone to seasickness, you may want to choose a larger ship. Big ships are typically more stable and secure than smaller ones – you're less likely to feel the choppy waters or rocking ship when you're on a 1,188 foot-long giant!
There are many other factors to decide which cruise is right for your family, including price, accommodations, destinations, and more. However, cruise ships of all shapes and sizes come with different risks for passengers and crew. Even with careful consideration and proper preparation, you are still at risk for injuries and illnesses onboard. If you believe you are entitled to compensation from an incident onboard a cruise ship, contact a Florida cruise injury lawyer for a free consultation today.
About the Author: 
Ben Murphey
A partner at Lawlor, White & Murphey and a distinguished personal injury lawyer, Ben Murphey tries complex disputes that include civil appeals, maritime and admiralty claims, wrongful death, and labor disputes. Mr. Murphey has been recognized for his excellence in the area of personal injury litigation by being rewarded with a 10/10 Avvo Rating and named a Super Lawyers "Rising Star" for the last four consecutive years (2011-2014). Mr. Murphey regularly tries cases in state and federal courts around the country, being admitted to practice before all Florida courts and the United States Court of Appeals for the 11th Circuit.