Lawlor, White & Murphey – Cruise Accident Lawyers You Can Trust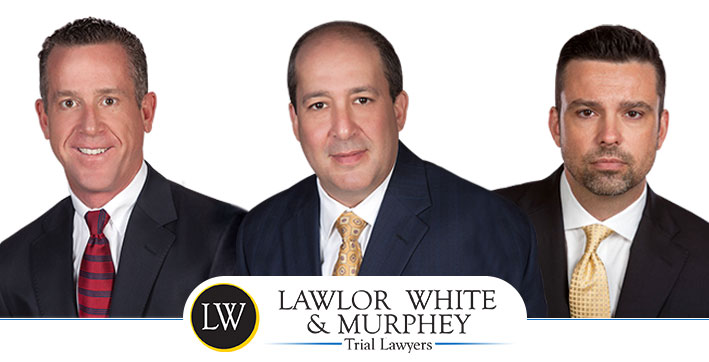 Though Florida boasts 1,197 miles of coastline and more than 900,000 registered boats, the average Florida resident is unfamiliar with maritime law. Indeed, even many attorneys are inexperienced in this complex and highly specialized area of the law.
But maritime law is incredibly important to Florida residents, tourists, and employees, as it governs all incidents that occur on the water. Whether you are taking a vacation on a cruise, renting a yacht for the afternoon, or working on a commercial sea vessel, maritime law will affect you if you are on or near any body of water.
If you or a loved one has suffered injury or harm on a cruise ship or other vessel, you need an experienced maritime attorney to protect your rights. Since maritime law is complicated and different from traditional personal injury laws, a standard attorney is unlikely to be able to provide you with the guidance and representation you need. Only a maritime attorney has the education, experiences, and resources you need to seek justice for your cruise ship injury or maritime accident.
At Lawlor, White & Murphey, our cruise ship accident attorneys have more than 40 years of experience with cruise law litigation. We have helped countless clients and their families through cruise ship accident cases, working tirelessly to protect their rights & securing fair compensation. Over the years, we have gained a reputation as a leading authority in maritime law due to our fierce determination, high moral standards, and innovative strategies.