Cruises Departing Boston, As Outlined By Cruise Injury Lawyers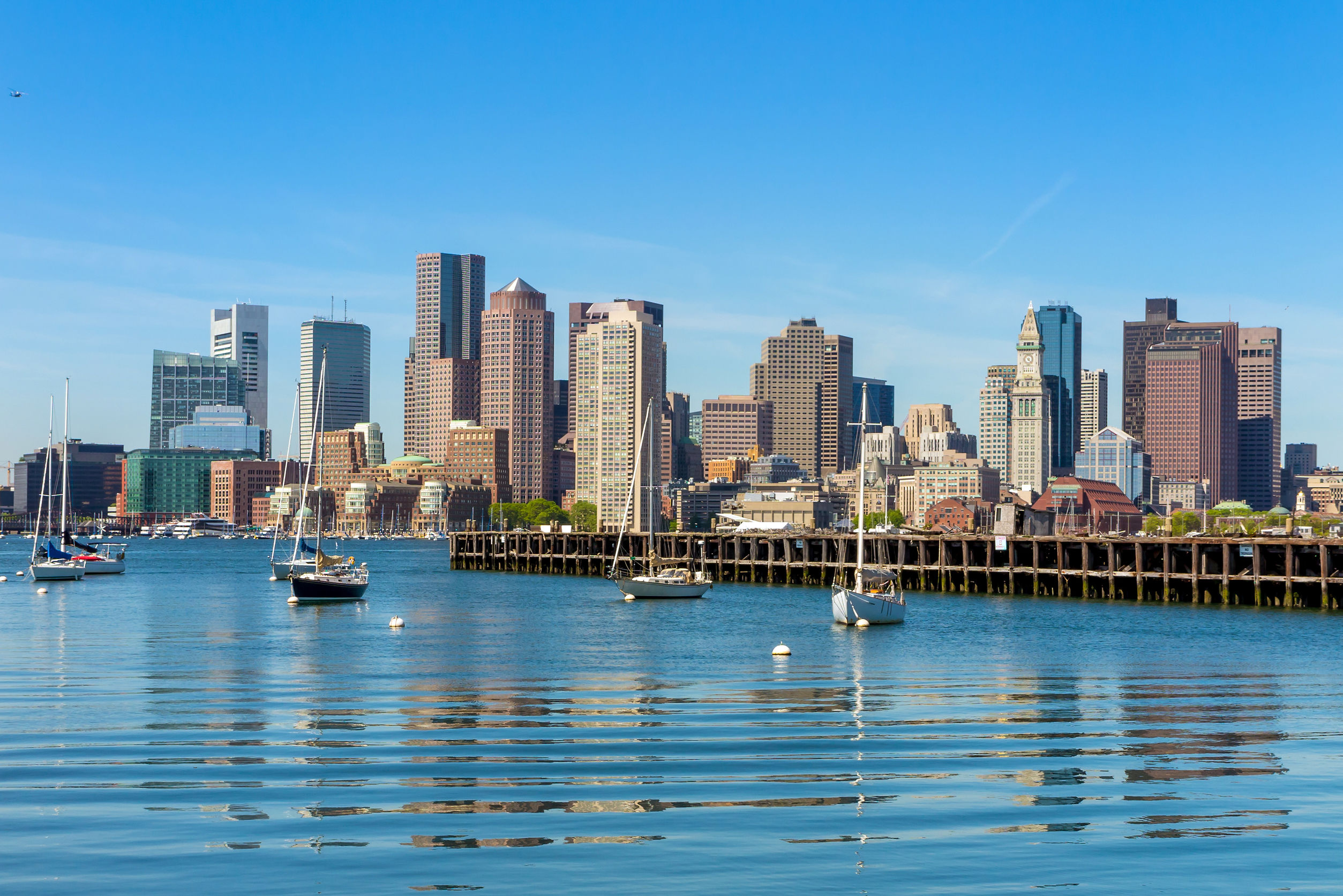 When purchasing a ticket for a cruise vacation, customers should not have to worry about their safety being compromised. Unfortunately, the grim reality is that accident and injury can strike when you least expect it – sometimes due to the carelessness of the very cruise line tasked with creating a fun, memorable vacation for you.
Practitioners of maritime law refer to these oversights as cruise ship negligence. If you are unfortunate to be injured on a cruise ship, the legal team of Lawlor, White, & Murphey wants to make sure you know that you are not helpless. With our help, you can hold the big cruise companies responsible, make sure that you receive fair and just compensation so that you do not have to foot the bill for your recovery, and even force cruise lines to change policies so that others in the future will not have to suffer as you have.
You might think from reading this that we think cruises are dangerous and that people should stay away from them, but that is not true at all. While even one passenger coming to harm is too many, the reality is that the percentage of people who suffer accident or injury on a cruise is incredibly small. Most people love these exciting and unique vacation packages.
On this page, we provide an overview and schedule of cruise vacations departing from the Boston Harbor. We hope to keep passengers safe, and staying informed about the city and harbor of departure is a crucial element of a happy, safe, and relaxing cruise – plus, you can learn about all the fun and exciting things that you can do there!
In Boston, modern design and innovation sits comfortably among some of the oldest landmarks in North America. The port of Boston is an excellent example – it is the oldest continuously operating port in the Western Hemisphere, yet the cruise facilities are quite modern.
The Massachusetts Port Authority invested $11 million in 2010 in renovating the Cruiseport Boston facilities, particularly the main terminal, The Black Falcon Cruise Terminal. The Harbor itself is the site of many historical curiosities, like the beloved SS Constitution, a naval frigate nicknamed "Old Ironsides" during the War of 1812. The Boston Harbor is also the site of the Boston Tea Party, now occupied by a museum commemorating the historic event.
The cruise port area of the harbor is located in South Boston, roughly 10 minutes from Logan Airport. For those looking to spend some time in the city, there is plenty to see within walking distance. Additionally, the MBTA, Boston's extensive public transportation network, offers frequent and inexpensive access to the city and the Greater Boston area. Taxis and trolleys are readily available.
Less than two miles away, you will find Faneuil Hall, an enormous cobblestone strip of restaurants, bars, and shopping that features live music and street performers. Also within walking distance is the Freedom Trail, a 2.5 mile collection of 16 historic sites marked by a brick line winding through the city. There are guided walking tours available, as well as audio and trolley tours.  Walking the entire trail would take about a day, but tourists strapped for time can still visit some of the more popular sites, like the grave of the writer known as Mother Goose or the Old South Meeting House.
Looking for more modern attractions? There are plenty of those along the waterfront as well. The New England Aquarium hosts 1.3 million visitors per year. The main exhibit is the 200,000 gallon Giant Ocean tank, a 4-story tank that simulates a Caribbean coral reef. The harbor seal exhibit is located in front of the Aquarium and can be seen free of charge. Nearby, the Aquarium also operates the Simmons Imax Theater and whale-watching tours.
Boston is also home to a wealth of museums that visitors will not want to miss. The Institute of Contemporary Art features edgy and modern artist's work, while the Museum of Fine Art is home to many classic works of art, including an impressive Impressionist collection. And depending on the time of year you visit, you might be able to take in a Red Sox, Celtics, or Patriots game if you are into professional athletics.
The cruise port is less than a 15 minute taxi or subway/bus ride from many world class shopping districts in Boston, such as the upscale Newbury Street, Copley Place, and the Prudential Center. The boutiques of Beacon Hill are home to both crafted goods and rare antiques. Once it is time to leave the sights and sounds of Boston behind, cruisers can head down to the cruise port to begin their maritime adventure.
Cruise Accident Attorneys Provide Boston Port Cruise Lines and Itineraries
Boston is popular both as a starting destination and as a port of call. Cruises departing from this port offer both shorter excursions along the Canadian and New England Coasts, transatlantic journeys, and trips to Bermuda.
Holland America. The Holland America Line docks two cruise liners in the Boston Harbor, the Veendam and the Maasdam. Holland ships carry cruisers across the Atlantic, north along the Canadian and New England coasts, and south to the Bermuda Islands, Caribbean, and Panama Canal.
Canada/New England – Passengers heading up the Northeastern Atlantic coast can book 7-, 9-, 10-, 14-, and 17-night cruises either one-way (ending in Montreal) or round trip. round trip
Bermuda – Bermuda is a popular Holland America itinerary, with one 7-night excursion departing each week during the spring and early summer.
Panama Canal – The 19-night long journey southward through the Panama Canal visits several ports of call in Latin American countries before its end in San Diego, California.
Transatlantic/ Europe – Holland America offers two extended European trips, a 35-night voyage to Northern European countries, known as the "Voyage of the Vikings" cruise, and a 19-night trip to the Netherlands.
Norwegian. Norwegian Cruise line boasts a dozen different cruise itineraries leaving the Boston port. Destinations include the Caribbean Islands, Bermuda, and Canada/New England tours.
Canada/New England – Norwegian operates two one-way tours to Quebec, one lasting 7 nights, and one lasting 14 nights. A round trip tour is available in September and lasts 21 evenings.
Bermuda – Vacationers bound for Bermuda can book a 7-night round trip cruise, or a 23-night one-way cruise that ends in New Orleans.
Caribbean – Cruises to the Southern Caribbean book for either 21 nights (one way to New Orleans) or 30 nights (round trip). Cruises bound for the Western Caribbean end in New Orleans after 23 nights.
Royal Caribbean. The Royal Caribbean cruise liners Serenade of the Seas and the Brilliance of the Seas use Boston as a port of departure.
Canada/New England – Round trip tours heading to Canada are available for 5-, 7-, and 9-night packages
Caribbean – In the fall, Royal Caribbean offers two different itineraries to the South Caribbean islands, one lasting 12 nights that ends in Fort Lauderdale, and one that lasts 14 nights and ends in Tampa.
Cruise Injury attorneys Are Here to Help: Who to Contact If You Are Injured Out of Boston Port
An injury on board a cruise ship can be a life altering experience. Finding a competent lawyer can make a victim's experience even more difficult. General injury lawyers lack the experience to ensure the best possible outcome, because cruise injuries are subject to maritime law, a specialized and complex field.
Fortunately, the cruise injury lawyers at Lawlor, White & Murphey possess over 40 combined years of experience in maritime law. Our highest concern is the well-being of our clients – we work hard to make sure victims have a voice to fight back against negligent cruise companies and receive needed compensation for medical bills, lost wages, and other costs associated with the recovery process.
Get in touch with us today for a free consultation by emailing info@LWMlegal.COM. You can also reach us via our online form, or one of our two convenient numbers:
954-626-3445 (South Florida)
8550347-5475 (Toll Free)