Florida Cruise Injury Lawyer Ready to Fight Carnival Cruise Line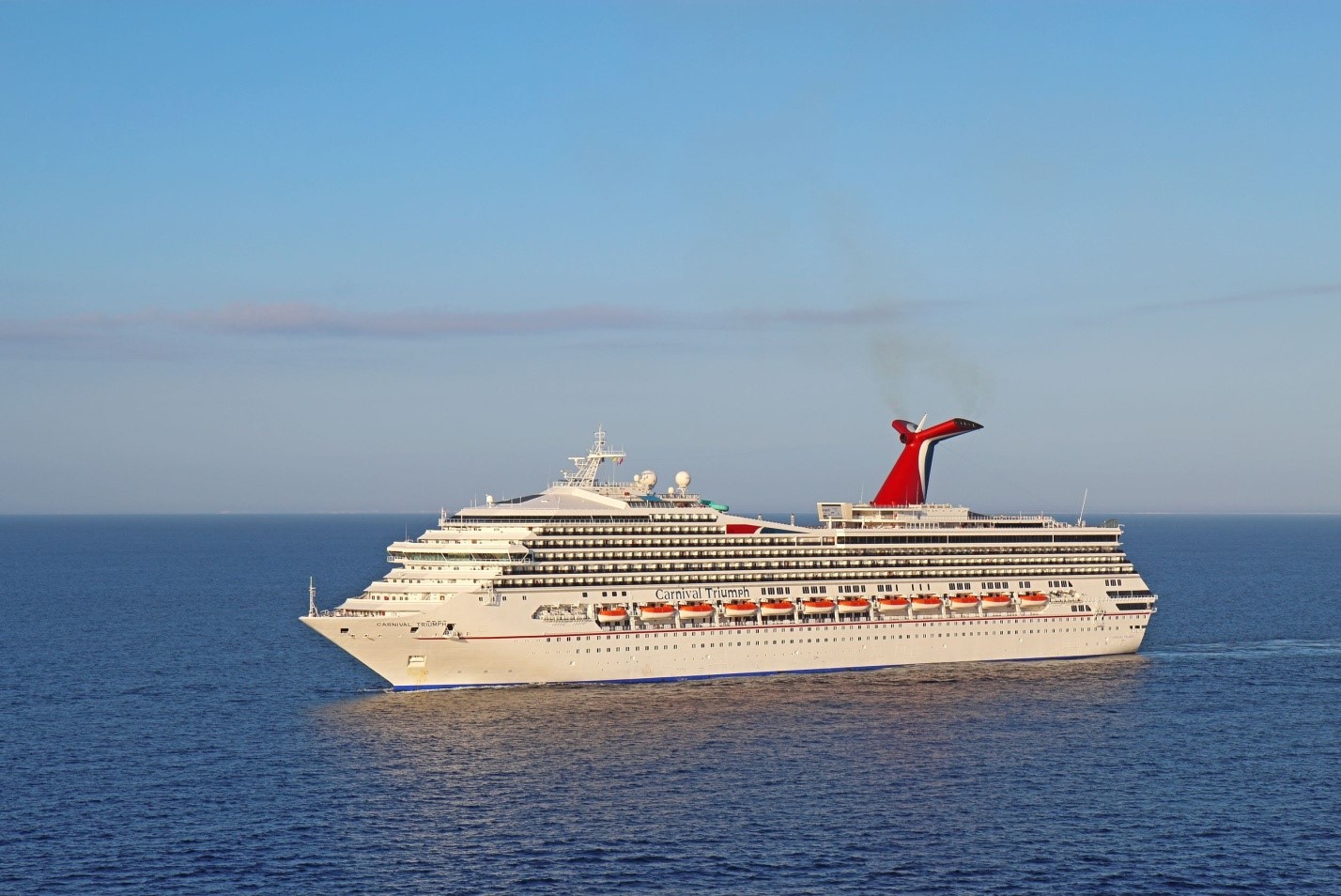 Carnival Cruise Line is the leading cruise line in the world, making close to $16 billion in revenue in 2014 – approximately twice as much as its nearest competitors – and serving over 10.5 million passengers.
Carnival's ships are filled with amenities to keep passengers content and happy during their voyage – bars, restaurants, swimming pools, saunas, Jacuzzis, theaters, spas, game rooms, water slides, and more. But while all these features guarantee that passengers are entertained, they also create potential hazards for passengers if not maintained properly.
The experienced cruise accident attorneys at Lawlor, White & Murphey understand this all too well, having helped a number of Carnival injury victims stand up to the cruising behemoth after getting hurt due to company negligence. With our help, they were not only able to get their lives back on track with fair and just compensation, but also call attention to serious issues on Carnival cruises so that others like them would not have to suffer the same fate in the future.
Our clients are not alone, either. A number of horrific incidents have occurred on Carnival cruises in recent years.
A Brief Look at Grievances against Carnival Cruise Line from a Cruise Accident Attorney
Revenue aside, the last few years have not been particularly kind to Carnival Cruise Line.  In 2013, Carnival's Triumph made headlines as the notorious "poop cruise," where, because of an engine room fire, the ship's propulsion was destroyed and 4,000 passengers were forced to suffer for days with no fresh water, backed-up toilets, food lines, and a horrific odor of feces that permeated the ship. Not surprisingly, many people became dehydrated, panicked, and ill.
But that was not the only issue Carnival faced in 2013.  At least 11 ships either owned or operated by the company suffered snags that year, such as propulsion problems, fires, and sewage issues. And if you look back a bit further, you'll see even more problems.
In 2010, the Splendor's engine room caught fire and 4,500 people were stranded off the Mexican coast with no air conditioning or telephone service.
In 1999, the Tropicale's engine room suffered a similar incident, leaving the boat to float motionless in the Gulf of Mexico while 1,700 passengers were forced to live with sewage until tugboats were finally able to pull the immobilized cruise ship back to port.
And those are just the big, newsworthy stories. Every year, passengers on Carnival ships suffer accidents, injuries, and illnesses due to crew or corporate negligence. Some people have even died. Included in this list of dangers are:
Slip-and-Fall Accidents. Cruise ships are infamous for slip-and-fall accidents, especially around the pool, Jacuzzi, and sauna areas. Frequently, the cruise line has failed to install safety railings, non-slippery floor surfaces, or warning signs about precarious footing. As a result, passengers suffer cracked ribs, bruising, brain injuries, broken bones, and other serious personal harm from falls.
Cruise lines such as Carnival encourage passengers to link a credit card to their cruise ship account, then carry only the card issued by the cruise line to pay for purchases on the ship. The problem? A number of passengers, after returning home, claim to find numerous fraudulent charges on their credit cards. Many times, repeated calls to the company's customer service line requesting removal of these charges end up proving fruitless.
Medical Malpractice. Medical facilities on cruise ships have improved in recent years. However, the care is still often quite crude when you compare to the kind of treatment that you receive on land. Patients have suffered infections from stitches or other medical treatments administered while on the ship. Wait times at the ship's infirmary can be long. And occasionally, medical personnel will even misdiagnose the issue, causing further injury to the patient.
 Until recently, maritime laws made it almost impossible to sue for medical malpractice due to improper treatment received from a ship's medical facility. But in November of 2014, the 11th Circuit determined that it is reasonable for a cruise ship infirmary to operate under the same duty of care to which a medical facility on land is held responsible.  So, unlike in the past, where it was almost impossible to successfully sue for medical malpractice for treatment as a passenger, now such a suit can garner you the compensation you need to put your life back on track.
Other potential problems include drownings, excursion accidents,  fires, infections,  and food poisoning.
Carnival Cruise Line Cruise Accident Attorney:  Should You Sue?
To have standing to sue for injuries obtained aboard a Carnival Cruise ship, you must first be able to show that you were a passenger or crew member on the ship. Otherwise, a court will toss out your claims.
Non-passengers have viable claims only in the exceptional and distressing circumstance where a loved one has died while aboard the vessel. Then, the plaintiff sues in the capacity of a representative or heir of the deceased party.
After proving that you were a bona fide passenger of the cruise line (or the representative of a deceased relative), you must next demonstrate that you suffered a personal injury while a passenger. It is not enough to list complaints about dreadful things that happened to you on the cruise line – you will have to show documented evidence, such as photographs, witness affidavits, or a doctor's diagnosis to prove that you suffered an injury. Bear in mind that a court will tend to favor permanent injuries over temporary ones.
Finally, you will have to establish that the cruise line owed a duty of reasonable care to keep you safe but failed to take steps to maintain safe conditions for you and other passengers on the ship.  This "standard of care" will be established by your cruise accident attorney.
At Lawlor, White & Murphey, our attorneys have more than 40 years of combined experience practicing maritime litigation, which includes a number of successful personal injury lawsuits against cruise lines like Carnival. If you or a loved one has been injured on a cruise ship, contact us as soon as possible. One of our lawyers will help you understand your options in seeking compensation for those injuries. Most often, we try to get you a fair and just settlement before going to trial. But unlike other personal injury law firms, we will not take just any settlement offer to avoid arguing your case in court. Our lawyers excel at trial law, and if it becomes necessary to secure a fair settlement, we will not hesitate to go to trial.