When Disney Cruise Magic Falls Short, Get a Cruise Injury Lawyer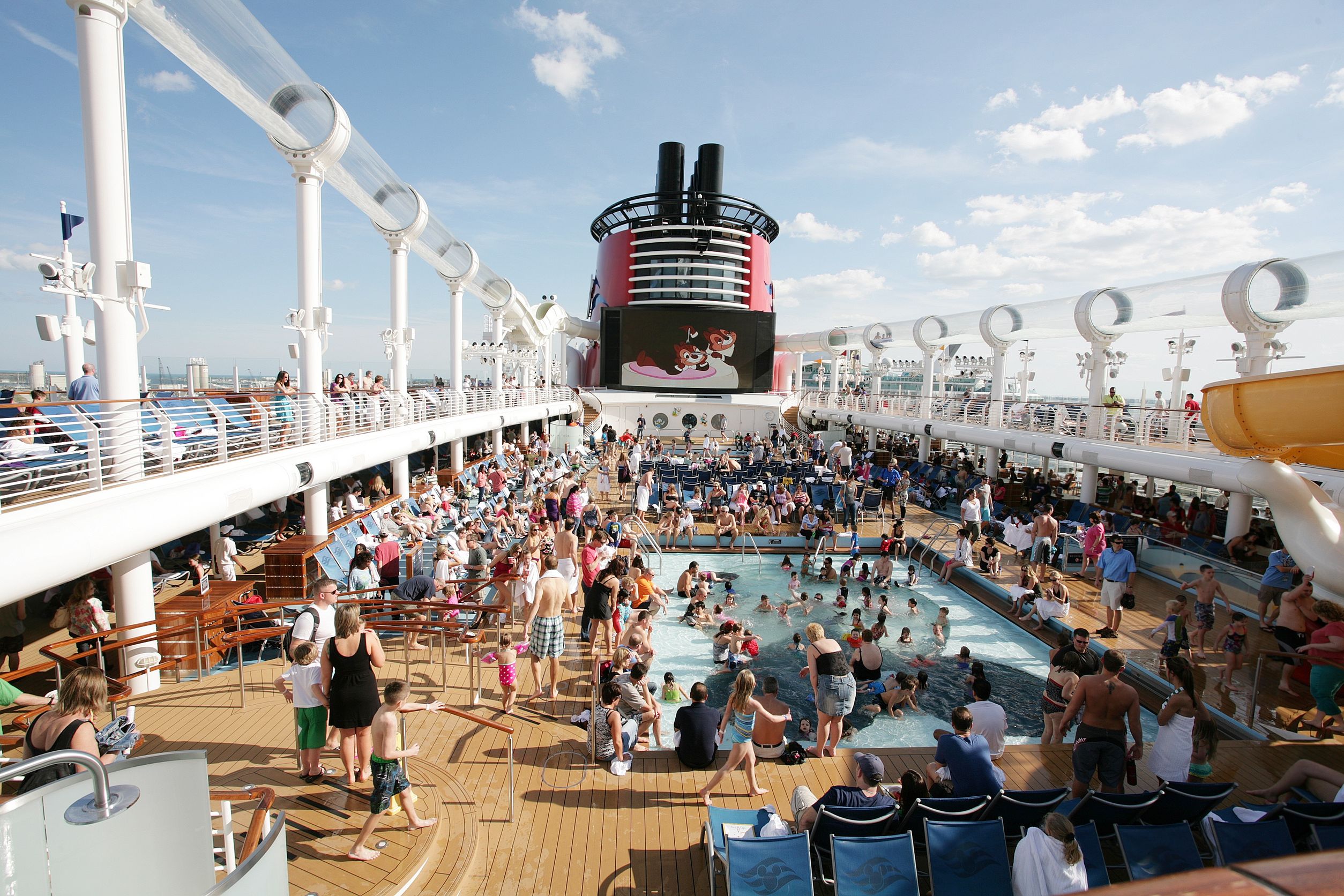 There is no question that the Disney name has come to be synonymous with some of the happiest, most uplifting feelings and experiences around—family fun, dreams coming true, and fairy tale magic, just to name a few. In fact, Disneyland's official tagline is "The Happiest Place on Earth"—it does not get much more uplifting than that.
Given the company's long and legendary reputation, it makes sense that many families would be inclined to trust anything associated with the Disney name, including Disney Cruise Line. For many, stepping onto a Disney cruise can feel a lot like crossing into a completely new realm—suddenly, your daughters are princesses, your sons are princes, and you are the ruler of the kingdom.
Unfortunately, sometimes Disney Cruise Line fails to live up to that famous Disney hype. Even with classic Disney characters around every corner and fairy godmothers making wishes come true for children and adults alike, accidents can still happen on board Disney cruises.
The experienced cruise injury attorneys at Lawlor, White & Murphey know that not even Disney is impervious to the injuries, illnesses, and even fatalities that can plague any cruise line.
We have helped a number victims who were harmed on Disney cruises due to negligence to stand up and make their voice heard. Our goal is not only to make sure that you receive the fair and just compensation you need to get your life back on track, but also to make the next Disney cruise just a bit more magical by ensuring no one else suffers the same fate.
Cruise Ship Accident Attorneys Tell You What to Expect Aboard Disney Cruises
When you travel aboard a Disney cruise ship, you expect to be wrapped up in the same enchantments that always accompany Disney movies and theme park visits—and usually, that is exactly what you'll get. Disney prides itself on its name and its reputation, and they strive to give customers exactly what they hope for.
Traveling with Disney, you will have a choice of four ships:
Disney Dream – Featuring 14 decks, a length of 1,115 feet, 1,250 staterooms, and capacity for 4,000 passengers
Disney Fantasy – The Disney Dream's sister ship, Fantasy also features 14 decks, a length of 1,115 feet, 1,250 staterooms, and capacity for 4,000 passengers
Disney Magic – Featuring 11 decks, a length of 984 feet, and a capacity for 2,700 passengers
Disney Wonder – The Disney Magic's sister ship, Disney Wonder also features 11 decks, a length of 984 feet, and a capacity for 2,700 passengers
No matter which ship you sail on, all Disney cruises promise luxury, relaxation, and a touch of magic. As one of the more popular cruise lines in the nation, Disney cruises offer all the traditional cruise line comforts, including:
Fitness centers
24-hour room service
First-rate dining options
Pools
Adult-only areas, including nightclubs and lounges
Exciting land excursions, including a stop at Disney's private island, Castaway Cay
As you may expect, though, the luxury of Disney cruises does not stop at the usual amenities. All ships add their own special Disney touches, offering signature entertainment such as:
Live Disney shows
Deck parties and fireworks displays at sea
Disney movie showings
Disney character meet-and-greets
But all the luxury in the world does not make Disney Cruise Line infallible.
When Accidents Happen on a Disney Cruise, Call a Cruise Injury Attorney
Despite being one of the more popular cruise lines, Disney Cruise Lines have received some of the lowest rankings from Consumer Affairs. Although some less-than-stellar ratings are inevitable in any line of business, the routinely low rankings that Disney Cruise Lines rake up should give some passengers pause.
Thankfully, plenty of the negative experiences that Disney Cruise passengers have reported have been for relatively minor infractions. Some, however, are more significant—including medical problems, food poisoning, and personal injury incidents.
In February of 2015 alone, Disney Cruise Line experienced two drowning incidents at Disney's private island, Castaway Cay. In the first of these incidents, a 38-year-old man passed away; in the second, another male passenger was found unresponsive but was later resuscitated.
In another disturbing case from June 2015, an employee on board a Disney cruise ship was accused of molesting a young passenger.
Clearly, the Disney Cruise Line is not immune to difficulties, which means that passengers aboard Disney cruises are just as susceptible to injury as passengers aboard any other cruise ship. Some of the dangers that you might face as a passenger on a Disney Cruise include:
Norovirus incidents
Food poisonings
Medical malpractice incidents
Slip and fall accidents
If you have been injured or wronged aboard a Disney cruise, don't let the company name stop you from seeking the justice that you deserve. Experienced cruise ship injury lawyers at Lawlor, White & Murphey are not afraid to go up against big-name companies like Disney. Not only do we know how to fight these major companies, but we also know that your case is worth defending. Your case deserves to be brought to light, both for your sake and the sake of future passengers.
Disney Cruise Accident Lawyers—There When You Need Them
A Disney cruise vacation should be a dream come true for you and your family, but a tragic accident could ruin the entire experience. When accidents happen on board a Disney cruise, you owe it to yourself and your family to fight back.
If your Disney cruise experience was disturbed by an injury, illness, or accident, you deserve fair and just compensation. Do not let Disney's big name intimidate you or prevent you from fighting back—Disney cruises are held to the same standards and laws as other cruise lines, and if they fail to uphold their responsibilities to passenger safety, they can and should be held responsible.
But you cannot just hire any personal injury lawyer to handle your case. Cruise ship injuries are governed under maritime law, which means you need an attorney who understands this complex and unique area. The knowledgeable maritime lawyers at Lawlor, White & Murphey are ready and willing to fight for you—just like they have done successfully for many clients just like you. If you have been injured on board a Disney cruise, don't waste time—contact us today.