Cruise Accident Lawyers for Holland America Cruises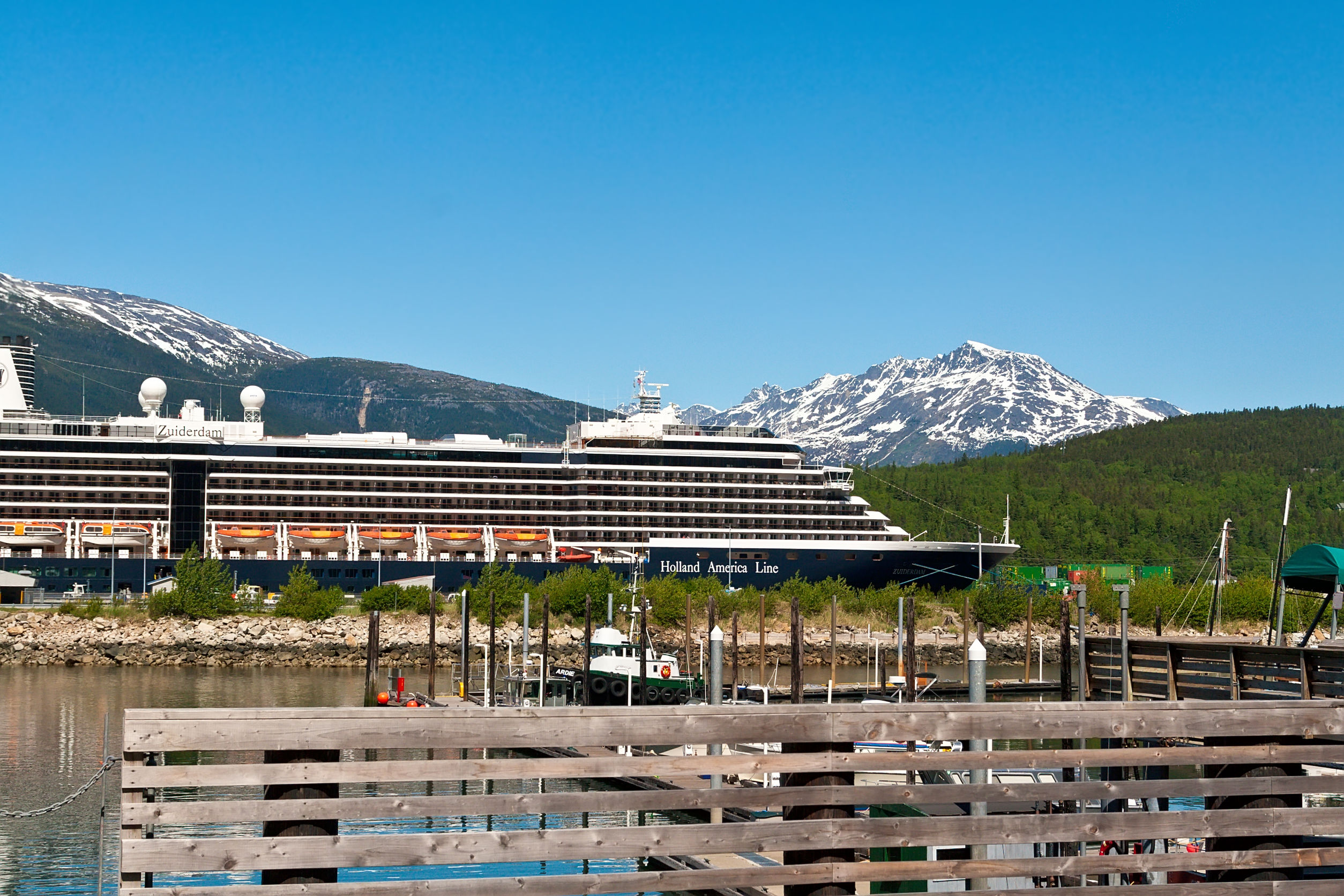 Although Holland America is not quite as much of a household name as some of the other cruise lines like Princess or Norwegian, Holland America cruises are every bit as luxurious, enchanting, and exciting as the others.
A trip on a Holland America cruise can be life-changing for travelers—you get to explore exciting destinations, meet fun new people, and hopefully make memories and friends that will last a lifetime. And thanks to its impressive—and extensive—history, Holland America is perfectly situated to deliver all of these things and more to each of its passengers.
But just like every other cruise line out there, Holland America is not perfect. Cruise ships are basically giant, floating cities, and there are a lot of things that can go wrong. When problems occur due to the negligence of the cruise lines and you or someone you love suffers injury or illness, you cannot just sit back and hope that they will do the right thing. You need the experienced and passionate maritime lawyers at Lawlor, White & Murphey on your side.
Cruise lines are businesses, and often times even if they do offer you something, it will not be enough to cover the cost of your medical expenses or money lost due to missing work. That is where we come in. We believe our job is not only to secure you fair and just compensation – even if that means battling it out in trial – but to make the world just a little bit safer for everyone else by shedding light on bad practices so that no one has to go through what you have endured.
Still, this does not mean that Holland America is a bad company or that you should avoid taking a cruise. The vast majority of people who decide to take cruises each year end up fine, and Holland America is one of the best in the business.
Cruise Ship Injury Attorneys Talk about What Sets Holland America Apart
Unlike many other cruise lines, most of which have only been around since the 1960s or later, Holland America was founded in 1873, which means it has more than 140 years of sailing experience. For years before it became a cruise line, Holland America operated as a Dutch shipping line. Later, it became a passenger and cargo line. With such an extensive history, travelers should feel confident that when they are sailing on a Holland America cruise, they are in for a unique treat.
Most of the time, Holland America meets or even exceeds customer expectations. In fact, the cruise line has received awards for everything from their cabins, to their dining options, to their commitment to sustainability. Of course, in addition to offering standout services that keep the awards rolling in, Holland America also offers passengers the customary luxuries, including:
Spas and fitness centers
Entertainment options, from live shows to movie theaters
Exciting nightlife options including first-class bars and lounges
"Dancing With the Stars at Sea," Holland America's signature dancing class for passengers
There's no question that Holland America Line is doing something right. Many Holland America cruisers report having wonderful experiences on board a Holland America Cruise.
Unfortunately, not all Holland America passengers leave their cruises with positive memories.
Cruise Injury Lawyers: 100 Years of Experience Can't Eliminate All Errors for Holland America
As mentioned above, even Holland America's century plus of experience cannot protect them from some of the risks that all cruise lines must deal with.
In early July 2015, a Holland America cruise had to halt its course following a norovirus outbreak when "a high number" of passengers had to be treated for illness. Norovirus outbreaks are relatively common on board cruise ships and can ruin vacations for not only the people who suffer from the illness, but also, as in this case, for the other passengers on board if the entire cruise has to be disrupted as a result.
And Holland America's troubles don't stop there. That same July, a passenger went missing on board another Holland America ship sailing into Seattle. Holland America crewmembers, the U.S. Coast Guard, the Canadian Coast Guard, and the FBI all spent hours searching for the missing man, but the search was called off after one day.
Thankfully, missing passenger incidents on board cruise ships are rare, but they are not unheard of. With so much activity constantly going on any given cruise ship, and with so much embarking and disembarking every few days, it is easy for passengers to get confused or caught up in the shuffle.
However, it is a cruise ship's responsibility to ensure that this does not happen. The crew and staff on board cruise ships ought to be trained diligently not only to ensure that passengers receive the ultimate luxury experience that they expect, but also that they stay healthy and safe. When a cruise line fails to ensure these things, they are letting passengers down, and they may wind up responsible for serious accidents.
In one more example of a Holland America tragedy, in June 2015, nine Holland America passengers were killed when their plane crashed during a shore excursion in Alaska. In general, shore excursions are commonly known to be risky. To an extent, their whole appeal—and, in fact, the whole appeal of a cruise itself—is to walk on the wild side, and cruise lines often market shore excursions as exciting and adventurous and try to tempt passengers by promising them a taste of danger. To this end, Holland America offers some of the most exciting shore excursions available on any cruise line, including:
Zip lining through jungles in Fiji
Glacier treks at Glacier Bay National Park in Alaska
Hiking up waterfalls in Iceland
Parasailing in the Caribbean
But Holland America still has a duty to ensure that their passengers will be kept safe at all times, and sometimes they fail. Thankfully, the types of tragedies like Holland America's plane crash earlier in June 2015 are not too common in the cruising world. Still, they do happen. And in the case of accidents such as these, even one incident is too many.
When catastrophes like these happen aboard cruise ships, it is particularly difficult for everyone involved. Since cruise ships are such confined spaces, it is easy for passengers to feel a sense of community amongst each other. These types of incidents can rattle not only affected individuals and their families, but entire crews and ship populations.
If crewmembers aboard a cruise act negligently or fail to do everything in their power to keep passengers safe, they are not fulfilling their duties and should be held responsible. Experienced cruise accident attorneys understand the responsibilities of cruise lines and their crews, and they know which steps to take to make sure that these companies and crews are held accountable when they fail to take every precaution possible.
Call Cruise Ship Injury Attorneys Who Won't Back Down against Holland America
Cruise ship accidents generally fall under a branch of law that is naturally confusing and unclear. Not only do cruise incidents adhere to maritime law—which is different from the law within the United States or other countries—but cruise injury lawyers must also consider a variety of other factors, such as which flag the ship sails under, which country a ship was technically in at the point of an accident, and more.
No matter what type of incident you have experienced on board a Holland America cruise, it's important that you defend yourself by holding the responsible parties accountable. To make sure that you receive the justice you deserve, be sure to talk to a qualified cruise accident attorney as soon as possible.
The legal professionals at Lawlor, White & Murphey have more than 40 years of combined maritime law experience, and they have helped countless people just like you to make sure their voices are heard and they get the justice they deserve. To start fighting back today, set up a free consultation by calling one of our convenient numbers – 954-626-3445 (South Florida) or 855-347-5475 (Toll Free) – emailing us at info@lwmlegal.com, or filling out our contact form.