Cruise Injury Attorneys Talk About Honolulu Harbor Cruises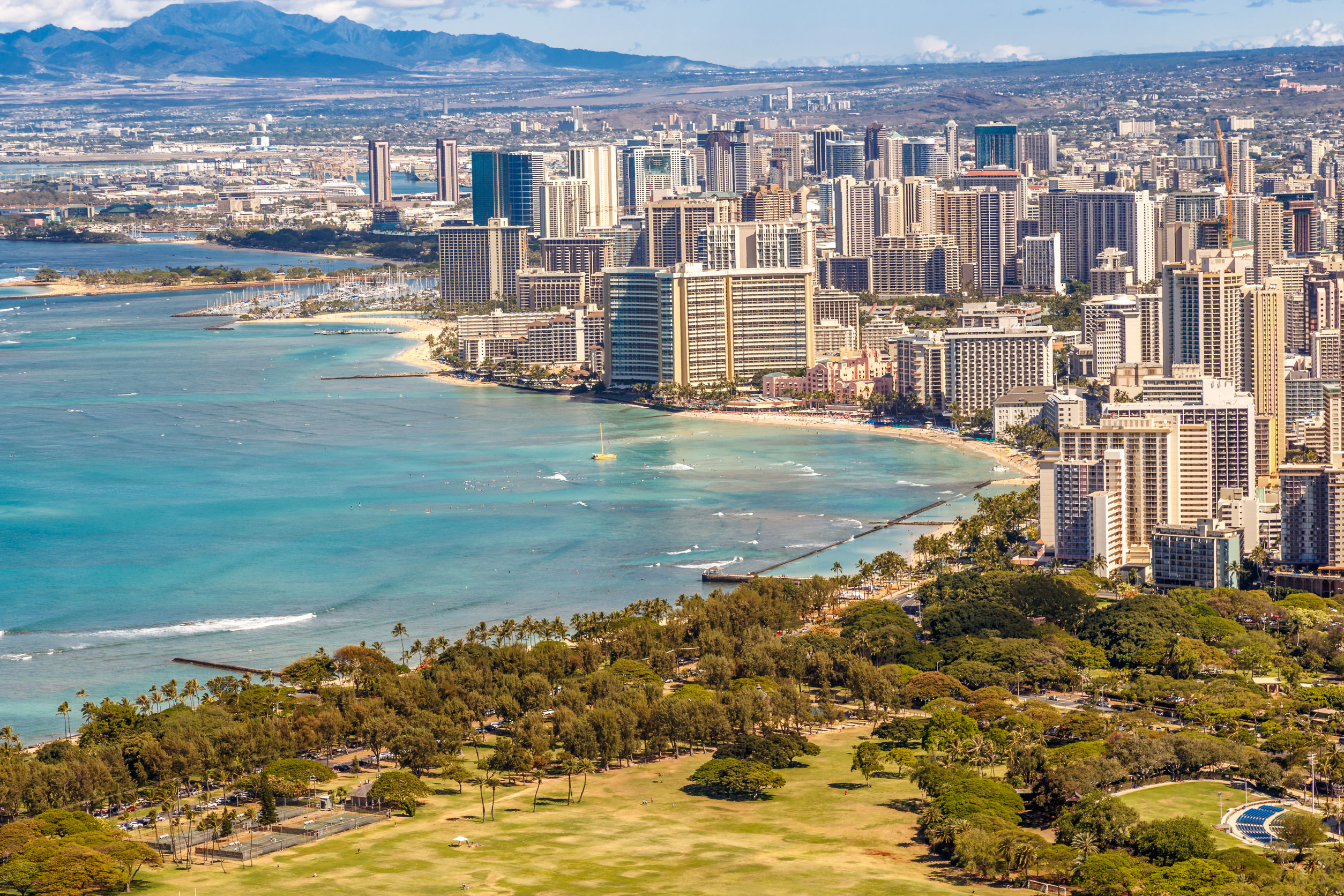 Though nobody likes to reflect on it, accidents and injuries can happen to anyone at any time – even on vacation. Cruise ships are no exception to the rule. When accidents do happen, sometimes they are a result of careless and negligent actions on the part of the cruise ship crew, staff, or company itself.  Cruise lines make claims to their customers that their experience will be safe, relaxing, and fun – and most of the time this is true. But not always, and when that happens we believe that it is vital to holding those companies to their word.
At Lawlor, White & Murphey, we are well-versed in the unfortunate consequences of cruise ship negligence. Victims of this particular brand of carelessness are entitled to financial compensation for medical bills, lost wages, and other costs associated with recovery, and we have worked for many  years in the field of maritime law to win justice for our clients and hold cruise ship companies accountable for their actions.
Despite this negative element, more often than not, cruise ships do deliver a secure and enjoyable experience to their passengers. You just need to do your research ahead of time. Know the types of dangers to look out for. Learn which cruise lines offer what you want. And figure out your port of departure.
One of the many ports where these cruises depart from is in the city of Honolulu. Most U.S. citizens will not find it particularly convenient to start their cruise vacation in Hawaii, but if you are looking for a unique way to tour several of the islands of Hawaii and the South Pacific, or if you are simply a resident of the city of Honolulu or Hawaii, the small but busy Honolulu Harbor is worth a look. Cruise ships leaving Honolulu, Hawaii primarily follow "island hopping" routes, offering travelers a comprehensive way of seeing the best that several islands have to offer in one package.
Honolulu Harbor has two cruise ship terminals, with the primary terminal located on Pier 2. A secondary terminal is located on Pier 11 . Honolulu Harbor is the largest port in the state of Hawaii. The port is home to the historical Aloha Tower,  a building dedicated in 1926, which has served over the years as a beacon for incoming travelers. Visitors can climb the 10 story tower for breathtaking views of the harbor.
In 1996, the Aloha Tower Marketplace opened, offering visitors the only attraction-based restaurant and retail center in a commercially operating harbor. The Marketplace is home to  30 stores and eight restaurants. Tourists will also want to check out the nearby Chinatown district. Alternatively, you might want to visit the city's Foster Botanical Garden, home to over 4,000 species of plants and flowers.
If you are looking to warm up your sea legs, there are smaller tours to take from the Harbor to the coastline of Waikiki, and whale watching tours are available during the annual migration of humpback whales, December through April.
Visitors to Honolulu will also no doubt want to enjoy the classic Hawaiian experience of sun, sand, and surf, so you may want to plan for some extra time before or after your cruise to check out the sights of Honolulu.
A List Of Cruise Ship Destinations From Honolulu Ports Compiled By Cruise Ship Accident Attorneys
At the moment, cruise operations out of the Port of Honolulu are relatively limited. Cruise ships and companies are more likely use the Honolulu Harbor as a port of call or destination rather than a point of departure. Still, the port does offer a convenient starting location for tours of the entire Hawaiian Island chain, and it also occasionally serves ships heading to the South Pacific Islands and Australia.
Carnival. The Carnival line has only one package sailing out of Honolulu's port, an 11-night tour of the Hawaiian Islands. The trip is one-way, finishing its journey in the Vancouver port.
Celebrity. The luxury Celebrity cruise line docks their ship the Celebrity Solstice in Honolulu harbor and offers a small number of packages.
Hawaii – There are 10- and 11-night packages of Hawaiian Island cruises available.
Australia – An 18-night cruise stops at several South Pacific islands before reaching Sydney, Australia.
Disney. Disney Cruises offers a single line departing from Honolulu Port, a 10-night tour of the Hawaiian Islands.
Holland America.  Holland America also offers a solitary package from Honolulu, their " South Pacific Crossing" tour. It is 14 days long and ends in Sydney, Australia.
Norwegian. Norwegian Cruises' Pride of America calls the Honolulu port home, and offers a 7-night tour of the Hawaiian Islands.
Ponant. A comparatively small cruise ship company, Ponant docks its vessel L'Austral in the Honolulu Harbor. They offer a single cruise itinerary in the fall, a 15-night "Far East" tour of the islands of the South Pacific, ending in the Tahitian city of Papeete.
Princess Cruises. The Pacific Princess docks in Honolulu, and offers a Hawaii and Tahiti tour that lasts 12 evenings. The tour is one way, finishing its journey in the Tahitian city of Papeete.
Royal Caribbean. Royal Caribbean offers lines to two different locations leaving from the Port of Honolulu.
Hawaii – An 11-night tour of the Hawaiian Island chain is available, as well as a 12-night version of the same trip.
Australia – An 18-night package with one-way service to Sydney is available. The itinerary of this cruise includes stops in South Pacific islands like Tahiti and Bora Bora.
Our Cruise Ship Injury Lawyers Help Protect Rights of Cruisers Departing from Honolulu Port
If you or someone you know has fallen ill or been injured as a result of cruise ship negligence, you may be entitled to financial compensation from the cruise line. Accidents and injury incidents occurring on cruise ships are subject to maritime law, which can differ greatly from traditional injury law on land. Traditional injury  lawyers may lack the experience and knowledge to successfully navigate cases regarding incidents that occur while at sea.
But the cruise accident attorneys  at Lawlor, White & Murphey are more than ready to help you make sure your voice is heard. We possess over 40 combined years of experience in the field of maritime law, and have assisted many people just like you in winning fair and just compensation while holding cruise lines accountable for their actions and getting them to change dangerous practices.
Get in touch with us today for a free consultation by emailing info@lwmlegal.com. You can also get in touch via our online form, or by using one of our two convenient numbers:
954-626-3445 (South Florida)
855-347-5475 (Toll Free)