Cruise Injury Attorneys Break Down Cruises Leaving Miami Port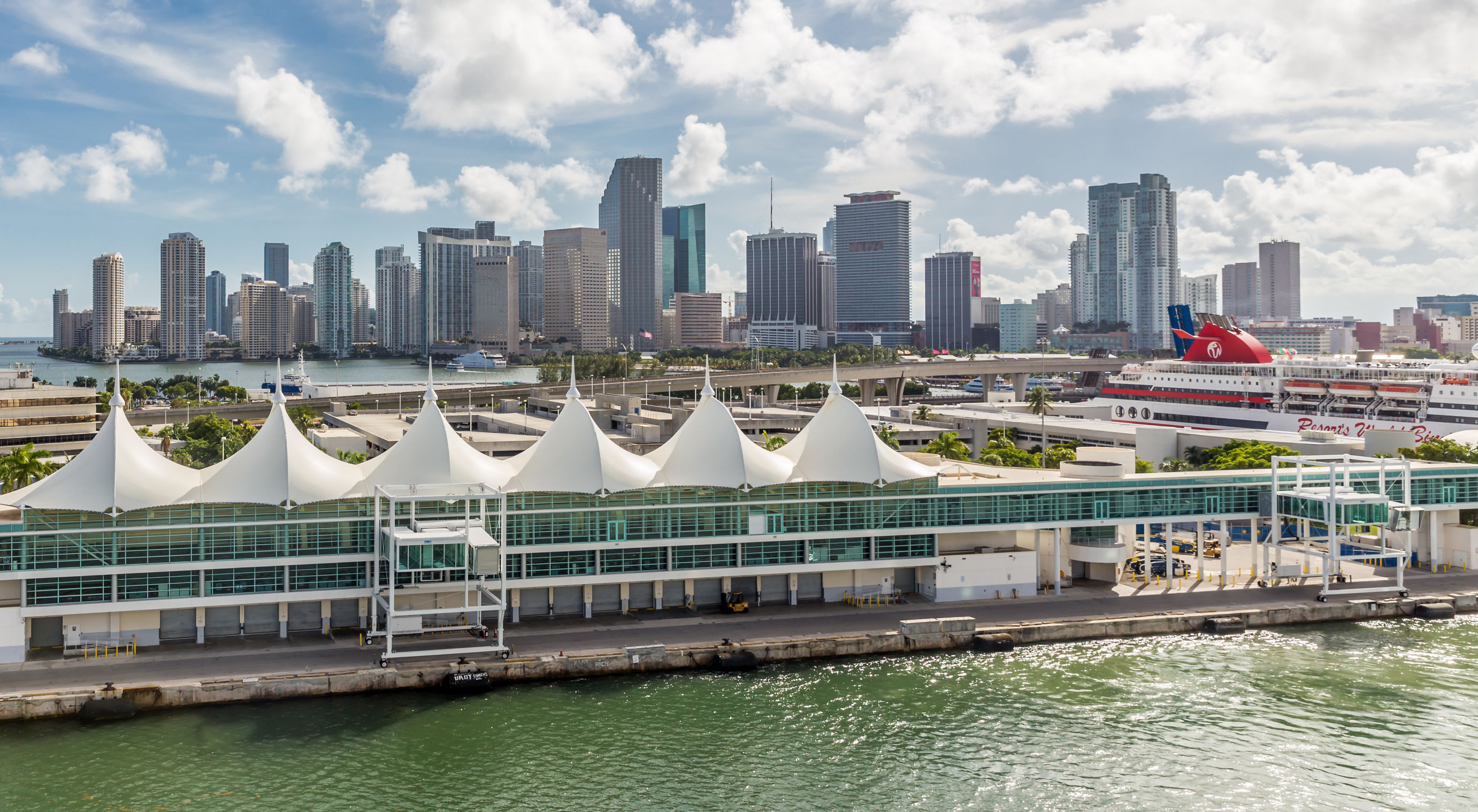 Accident and injury may be the furthest thing from anyone's mind when they book their cruise ship vacation. Unfortunately, customers occasionally get more than they bargained for. Sometimes cruise companies and crew members behave in a careless or negligent manner, and their passengers end up paying the price.
When a passenger is injured by a careless oversight on the part of a major cruise company, it is called cruise ship negligence. The legal team of Lawlor, White & Murphey knows that cruise accident victims often feel helpless after an injury, worried that there is no way for them to seek justice against the company that wronged them.
We would like you to have a voice. We want to do our utmost to not only help you get financial compensation to cover any costs while you get back on your feet, such as medical bills and lost wages, but also hold cruise lines accountable for bad policies so that they will be forced to change them.
Of course, most passengers return happy and healthy to their home port. If you live in Florida, or if you are simply trying to catch some rays before your trip, you might consider sailing out the port of Miami, Florida.
PortMiami is currently the "Cruise Capital of the World" and has maintained its title as the number one cruise port in the world for over two decades. In 2014, almost 4.8 million multi-day cruise passengers were processed through Miami's port, and 18 different cruise brands dock 36 different ships here. New cruise terminals, roadways, and parking garages accommodate Miami's growing passenger traffic. In 2014, the PortMiami tunnel was opened to the public, directly linking the port facilities to major interstate highways.
Many passengers opt to book a few extra days before or after their cruise to enjoy all that this sunny city has to offer. Travelers should plan on using the many taxis that park near the cruise port, or take advantage of pick-up services provided by car rental companies in order to rent a car. Cruisers who are strapped for time can enjoy the nearby Bayside Shopping Center, a 15-minute walk away from the port.
One of the unmissable stops during any trip to Miami is the famous South Beach district. South Beach is home to a thriving nightlife, but also offers many family friendly attractions. The Art Deco style architecture surrounds hundreds of restaurants, boutiques, hotels, and cafes. Of course, the main attraction for most is the wide, white sandy beach the district is named for.
Leaving the sun and surf behind may be difficult when it is time for you to head back to the cruise terminals for your cruise, but don't get distracted from the point of your vacation!
Cruise Accident Attorneys Provide a Guide to Miami Cruise Lines and Their Destinations
Cruises sailing out of Miami visit the Bahamas, Mexico, the Caribbean and beyond. With 7 terminals, 18 different cruise lines, and 36 different ships, Miami provides cruisers with year-round service with unmatched amenities and convenience.
Azamara. Luxury cruise line Azamara uses Miami as a departure port for the Azamara Journey.
Panama Canal – Transcanal cruises end in Costa Rica, lasting either 11 or 12 nights.
West Indies – A round trip tour of the West Indies aboard the Journey lasts 12 nights
Greece – A one way, 16-night package to Greece is offered in April
Carnival. The popular and family-friendly Carnival cruise line operates a robust and regular schedule of cruises to the Bahamas and Caribbean from Miami.
Caribbean – Carnival offers packages to the Western Caribbean lasting 4 to 8 nights. Cruises to the Eastern Caribbean last 7 or 8 nights. A 10-night, one way tour of the East Caribbean to San Juan is also available for purchase. A round trip cruise to the Southern Caribbean lasts 12 nights. General Caribbean tours are booked from 4 to 10 nights.
Bahamas – Round trip cruises leaving Miami for the Bahamas are available in 3-, 4-, or 5-night packages
Celebrity. Another high-class cruise line, Celebrity Cruises travels to the Caribbean, across the Atlantic, and through the Panama Canal from PortMiami.
Caribbean – West Caribbean tours book for 5, 6, 7, and 9 nights. Eastern Caribbean tours are 7 nights long. General Caribbean tours last for either 9, 12, or 13 nights. Southern Caribbean itineraries are available for 14 nights.
Pacific Coastal – One-way tours of Pacific Coastal destinations are available in 15-night packages, ending in San Diego.
Transatlantic – Two different one-way transatlantic itineraries are offered by Celebrity Cruises: a 13-night tour to Southampton in the United Kingdom, and a 16-night tour to Civitavecchia, Italy.
Crystal. The luxurious Crystal Cruises docks both the Crystal Symphony and the Crystal Serenity in PortMiami, servicing destinations all over the world.
Caribbean – Western Caribbean tours aboard Crystal Cruise liners are available in 7-, 9-, 11-, 14-, 16-, or 30-night packages. Eastern Caribbean tours book for 7, 14, and 22 nights. General tours of the Caribbean vary widely in length: 21, 22, 23, 28, 30, 31 35, 37, 40, and 48 nights are available.
South America – Cruise ship tours of South America's coast also vary widely in length. 24-, 28-, 51-, 62-, 84-, and 94-night packages are available.
South Pacific – A single one-way Crystal tour visits the South Pacific for 39 nights, ending in Papeete.
Transatlantic – PortMiami is a convenient port of departure for an impressive number of Crystal Cruises heading to Europe and beyond. 14-, 108-, and 115-night one-way trips end in Lisbon, Portugal. There are 16- and 28-night one-way tours to Monte Carlo, Monaco. Additional tours include: a 21-night cruise to Barcelona, a 23-night trip to Venice, a 30-nighter to Athens, a 37-night journey to Istanbul, a 72-night voyage ending in London, and finally, a 73-night excursion to Civitavecchia, Italy.
Disney. Disney Cruise Lines docks two ships in Miami, the Disney Magic and the Disney Wonder
Bahamas – 3- and 4-night round trip tours to the Bahamas book through Disney.
Caribbean – Itineraries in the West Caribbean range from 5-7 nights, while more generalized tours of the Caribbean are 7 nights long.
Transatlantic – A 14-night transatlantic cruise crosses the Atlantic twice, visiting Spain, crossing through the Panama Canal, and ending in San Diego.
MSC. MSC Cruises offers affordable packages departing Miami to the Caribbean and Bermuda.
Bermuda – A 7-night round trip package is available.
Caribbean – Western Caribbean itineraries range from 3, 4, 7, 8, 10, and 11 nights long. Tours of the Eastern Caribbean come in both 7- and 10-night packages. General Caribbean tours are 7, 8, and 10 nights long.
Norwegian. The well-known and respected Norwegian Cruise Line offers a bevy of packages from PortMiami.
Bahamas – Cruises to the Bahamas last for 2, 3, or 4 nights.
Caribbean – Tours of the Western Caribbean Islands range from 6, 7, 8, and 13 nights. Eastern Caribbean cruises are 7 and 8 nights long, while tours of the South Caribbean are 12 nights. More general tours of the entire Caribbean last 14 nights.
Central America – Norwegian offers two round trip tours of Central America, lasting 10 and 11 evenings.
Pacific Coastal – Tours visiting destinations along the Pacific Coast vary between 14, 16, 21, and 31 nights.
Princess. The highly-rated upscale cruise line, Princess Cruises, only offers two itineraries leaving Miami: a 14-night East Caribbean tour, and a 64-night round trip tour of South America.
Royal Caribbean. This major cruise company offers destinations in the Bahamas and Caribbean to its passengers.
Bahamas – Bahamas Cruises are available in 3- and 4-night packages.
Caribbean – Cruisers can choose from 4-, 5-, 7-, and 9-night itineraries in the Western Caribbean, or an 11-night tour visiting all four corners of the Caribbean.
Other smaller cruise lines that use Miami's port include Bimimi, Regent, and Oceania.
Cruise Accident Lawyers Are Here to Help if You are Injured Out of Miami Port
If you have been injured on a cruise departing from PortMiami, we would like to hear from you. The cruise accident attorneys of Lawlor, White & Murphey have used their extensive knowledge, skill, and experience to help countless people just like you to find justice and avoid paying for a cruise line's mistake.
Let your voice be heard by getting in touch with us today for a free consultation. Fill out our online form, send us an email, or use one of our two convenient numbers:
954-626-3445 (South Florida)
8550347-5475 (Toll Free)