Cruise Accident Lawyers for Mishaps Aboard MSC Cruises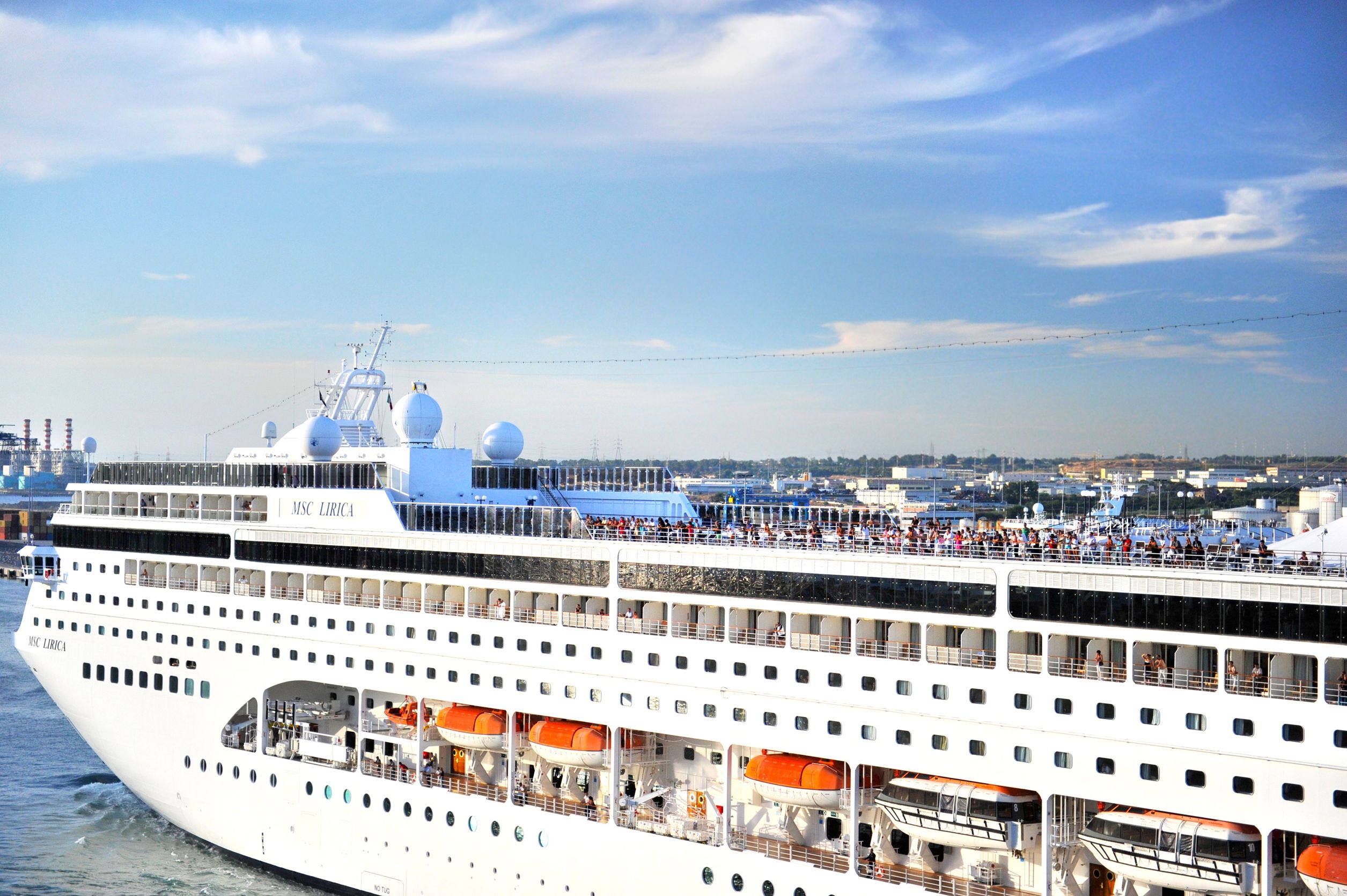 For years, MSC Cruises has been tremendously popular with European travelers for its so-called "Old World Italian" ambience. MSC's signature touches of elegance are unmatched by other cruise lines, and it is this attention to detail and promise of luxury that travelers around the world have been drawn to for decades.
Yet while MSC Cruises has been popular in Europe for years, the cruise line is not nearly as well known among travelers in the United States. All that may be changing now, though, and MSC may become more recognizable to Floridians since they recently started sailing one of their ships—the MSC Divina— full-time from Miami.
Of course, as MSC starts to make a name for itself in the American market, it will also have to establish itself as a safe and trustworthy company that can satisfy American travelers' expectations for quality and safety—a potentially difficult feat for a company whose first two ships wound up in flames.
Luckily, Florida travelers know that if MSC Cruises fail to live up to the safety standards that they expect, the experienced cruise accident lawyers at Lawlor, White & Murphey are ready and willing to fight for them. With more than 40 years of combined maritime law experience between them, our cruise injury attorneys have helped countless people to get fair and just compensation, and they can help you, too.
MSC Cruises: Old World Elegance, World Class Quality… But Cruise Ship Injury Attorneys Know That Doesn't Mean They're 100% Safe
Because they are relatively new to the American market, most people in the U.S. probably don't know that MSC Cruises is actually the forth-largest cruise line in the world. MSC's popularity with international clientele speaks volumes about the quality of the cruise line, from their on-board amenities, to their crew, to the ships themselves.
Currently, the MSC fleet consists of 12 ships, the oldest of which was built in 2001 and the youngest of which was built in 2013. Each MSC ship is a vision of elegance and luxury, but each ship also comes with its own unique distinctions that set it apart from the others.
The MSC fleet is comprised of three classes, each of which include four ships:
Lirica class
MSC Armonia – capacity: 2,163 passengers; gross tonnage: 65,542
MSC Sinfonia – capacity: 2,163 passengers; gross tonnage: 65,542
MSC Lirica – capacity: 1,560 passengers; gross tonnage: 59,058
MSC Opera – capacity: 2,679 passengers; gross tonnage: 65,591
Musica class
MSC Musica – capacity: 2,550 passengers; gross tonnage: 92,409
MSC Orchestra – capacity: 3,200 passengers; gross tonnage: 92,409
MSC Poesia – capacity: 3,605 passengers; gross tonnage: 92,627
MSC Magnifica – capacity: 3,605 passengers; gross tonnage: 95,128
Fantasia class
MSC Fantasia – capacity: 3,900 passengers; gross tonnage: 137,936
MSC Splendida – capacity: 3,900 passengers; gross tonnage: 137,936
MSC Divina – capacity: 3,959 passengers; gross tonnage: 139,500
MSC Preziosa – capacity: 4,345 pasengers; gross tonnage: 139,400
While each MSC ship is unique in its own way, all MSC Cruise ships feature hints of European flair in addition to standard indulgences and activities, some of which include:
Live music, from jazz to samba to pop performances
World-class spas and saunas
Arcades for the kids and designated teen-only recreation areas
Community-building activities including fitness classes, arts classes, sport tournaments, and group games
Oktoberfest celebrations
Deck parties with DJs, parades, group dances, and more
With so much happening aboard all MSC Cruises, there are plenty of opportunities for fun – but also all kinds of ways that things can go wrong. Most of the time they do not, but as mentioned above, problems have been known to occur.
Cruise Injury Lawyers Discuss Infamous Incidents Aboard MSC Cruises
Despite the charm and excitement that has come to be associated with MSC Cruises, MSC ships are unfortunately still vulnerable to all of the same risks as any other cruise line, including fires, illness outbreaks, passenger accidents, and more.
While MSC has largely managed to avoid American media attention thus far, the cruise line did attract international attention a few years ago when five men were arrested on board an MSC ship for attempting to smuggle 23 kilograms of cocaine in Brazil. In this case, MSC handled the situation with professionalism and expertise. But passenger incidents aboard cruises do not always go so smoothly.
Ideally, your fellow travelers on board an MSC cruise will only add to the fun and excitement of your cruise. Sometimes, though, fellow travelers can do the exact opposite by putting your safety and your well-being at risk. While travelers are naturally expected to control their own behavior, it is the crew's responsibility to ensure that rowdy or troublesome passengers are kept under control so that they do not put other travelers in danger.
In fact, crews on MSC ships have a general duty of care to ensure the safety of all of their passengers. If crews fail to live up to this duty, they could wind up partially responsible for any accidents or injuries that occur – regardless of whether they are a result of passenger misbehavior or crew member error.
Cruise Ship Accident Attorneys: Understanding MSC Cruise Line Responsibility
Most of the time an MSC cruise vacation is a great family getaway. With options for kids and adults alike—from lounges and bars for mom and dad to swimming pools and arcades for the kids—it's usually not too hard to keep everyone pleased.
But because accidents and injuries do happen, all MSC cruise ships are required to keep certain safety measures in place at all times. If any of these measures are found to be ineffective or insufficient, the cruise line may be considered negligent and may be held responsible for any resulting damage or injuries.
An experienced cruise accident lawyer will be able to assess any situation and determine whether or not the cruise line may be held accountable for any resulting damage. If a cruise line bears any responsibility at all, it is critical for passengers to take immediate action, because maritime law works differently from the laws on land, and if you do not act fast, you may lose out on any potential remuneration.
When accidents occur or injuries are sustained aboard an MSC cruise, it's important for passengers to take action to ensure that the cruise line is not allowed to get away with causing harm to the people they are supposed to be looking after. This means not only getting you the fair and just compensation you deserve, but also getting them to alter standards and practices that lead to harm. Our cruise injury lawyers have the experience and the skills to go up against major cruise lines like MSC and fight to get you the justice you deserve.
Talk to us today by filling out our simple online contact form, emailing us at info@lwmlegal.com, or calling:
954-626-3445 (South Florida)
855-347-5475 (Toll Free)