Injured on a Norwegian Cruise? Cruise Accident Lawyers Can Help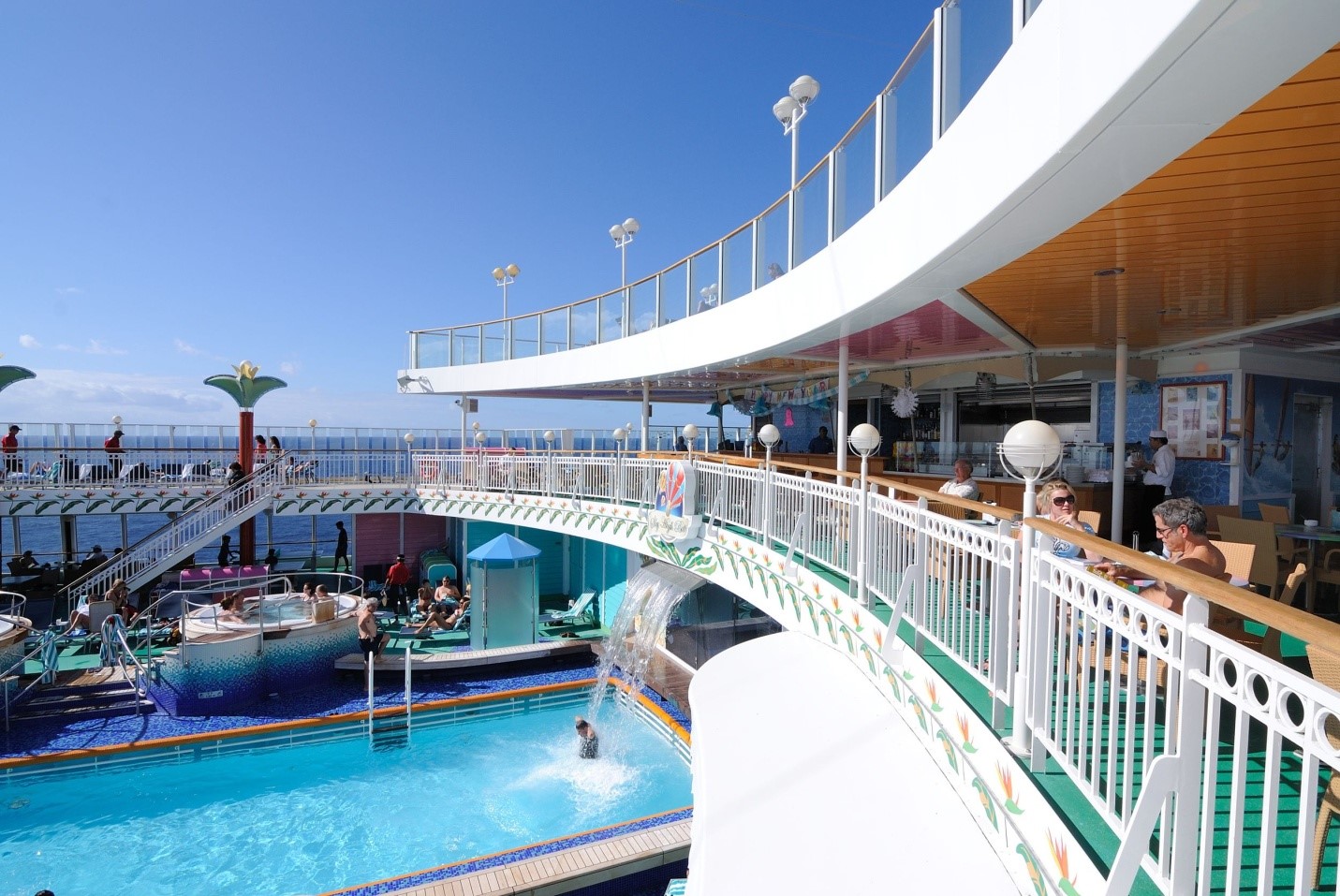 Consistently ranked one of the best cruise lines in the country, Norwegian Cruise Lines is a name that plenty of Florida families are familiar with. Norwegian's fame is certainly well-earned—Norwegian boasts some of the newest and most advanced cruise ships sailing from North America today. In fact, the youngest cruise ship in the world right now is a Norwegian ship.
But in the cruise ship world, newness means more than just modernity and style. A young cruise ship is one that has not yet met the tests that some of the older ships have already faced repeatedly. New cruise ships can certainly add a great deal to your cruising experience, but they can also bring with them unexpected hazards that can potentially lead to risks and injuries.
While newer cruise ships can bring newer technologies, which can add levels of fun and safety that older cruise ships lack, new technologies can also be problematic. New technologies can go haywire—they can falter, they can fail, and if your safety is reliant upon these technologies in any way, you could find yourself at risk.
At Lawlor, White & Murphey, our maritime injury lawyers have seen it all in their 40-plus years of combined experience, and they have successfully helped all kinds of people just like you to stand up to giant cruise lines and get the justice they deserve. Despite the fame and respect the Norwegian name garners, the cruise line is not immune from the problems that plague all the other lines, and if you find yourself suffering illness or injury due to Norwegian's negligence, you need to make sure your voice is heard and they are not able to sweep the issue under the rug.
Still, this does not mean that Norwegian is a bad company or that cruising is a mistake. Most passengers every single year have a wonderful time that they would not trade in for the world. Why is Norwegian so beloved?
Norwegian Allows You to Cruise in (Free)style, Say Cruise Ship Injury Attorneys
Cruising out of Florida, you have plenty of options for cruise lines. Norwegian Cruise Lines has done a lot to set itself apart from the competition, most notably by coining the Freestyle Cruising idea, which has become Norwegian's biggest claim to fame. The idea behind Freestyle Cruising is that passengers are able to call the shots in a lot of ways that they are not be able to on other cruises. On Norwegian Freestyle Cruises, there are no set dining times, no prearranged seating arrangements, and no dress code requirements at mealtimes.
While this may seem like a simple enough concept, the fact is that not a lot of other cruise lines are doing it. Because there are so many people on board a cruise ship at any given time, ships have to take certain steps to ensure some level of order. Thus Norwegian's Freestyle Cruising concept is revolutionary in the cruise industry and attractive to travelers.
But the Freestyle Cruising concept—and Norwegian's image as a loose and cool cruise line—does not end with more relaxed dining options. Norwegian has also made a note of emphasizing its relaxed disembarkation procedures and its wide array of chic lounges, bars, and theatres to keep guests entertained every day of their vacation.
Cruise Ship Injury Lawyers Detail Norwegian's Cruise Options
There are currently 13 Norwegian cruise ships in operation, each of which falls under one of seven classes. The Norwegian cruise fleet is made up of the:
Sun Class
Norwegian Sky – Built in 1999 and refurbished in 2013, with a 2,004 guest capacity and gross tonnage of 77,104
Norwegian Sun – Built in in 2001 and refurbished in 2011, with a 1,936 guest capacity and gross tonnage of 78,309
Spirit Class
Norwegian Spirit – Built in 1998 and refurbished in 2014, with a 2,018 guest capacity and gross tonnage of 75,338
Dawn Class
Norwegian Star – Built in 2001 and refurbished in 2013, with a 2,348 guest capacity and gross tonnage of 91,740
Norwegian Dawn – Built in 2002 and refurbished in 2011, guest capacity of 2,340 and a gross tonnage of 92,250
Jewel Class
Norwegian Jewel – Entered service in 2005, refurbished in 2014, with a guest capacity of 2,376 and gross tonnage of 93,502
Norwegian Pearl – Built in 2006 and refurbished in 2013, with a 2,394 guest capacity and gross tonnage of 93,530
Norwegian Gem – Built in 2007, with a guest capacity of 2,394 and gross tonnage of 93,530
Norwegian Jade – Built in 2006 and refurbished in 2011, with a 2,402 guest capacity, and gross tonnage of 93,558
Epic Class
Norwegian Epic – Built in 2010, with a guest capacity of 4,100 and gross tonnage of 155,873
Breakaway Class
Norwegian Breakaway – Built in 2013, with a guest capacity of 3,969 and a gross tonnage of 146,000
Norwegian Getaway – Built in 2014, with a guest capacity of 3,969 and a gross tonnage of 145,655
Pride of America
Pride of America – Built in 2005 and refurbished in 2013, with a guest capacity of 2,186 and gross tonnage of 80,439
With such an impressive fleet, it's no wonder that Norwegian Cruise Lines has made such a name for itself in the cruising world. Each of their ships is designed to make every passenger's experience as positive as it can be, with first-class dining options and bars, pools and hot tubs, Broadway shows, firework displays, deck parties, and more.
When Freestyle Turns Hazardous
But no amount of refurbishing, added amenities, or staff expertise can completely protect a ship from all hazards. Despite their impressive fleet, Norwegian ships have still seen their share of mishaps, and in the event of an accident, it's important to have an experienced cruise ship accident lawyer on your side.
In fact, in May 2015 alone, Norwegian cruise ships saw a number of these incidents. First, the Norwegian Dawn ran aground near Bermuda when the ship temporarily lost power. In this case, no one was injured, power returned to the ship relatively quickly, and there was no immediate damage to the ship or the surrounding waters. But incidents such as these don't always go so well. Sometimes, incidents like these can result in serious injuries to passengers or crewmembers.
Also during May 2015, 16 passengers were injured when the Norwegian Sky veered suddenly following a cruise through Alaska's Glacier Bay. Following the incident, the ship docked and several passengers had to be taken away on stretchers to be treated for broken bones.
In another horrifying incident on board the Norwegian Gem, a 10-year-old drowned in a pool only a few days after the cruise set sail. Tragedies like these are devastating to families, and cruise lines are expected to take every possible precaution to prevent them.
Get the Justice You Deserve from Norwegian with an Experienced Cruise Injury Attorney
As the three incidents above indicate, there is really no limit to the amount of things that could go wrong on board a cruise ship—anything can happen, from minor power outages to tragic fatalities. That's why it is important for passengers to understand the risks of cruising before  they embark on any cruise ship journey – with Norwegian or any other cruise line – and to be prepared to take appropriate action if it turns out to be necessary.
Don't let any major cruise line get away with mistreating its passengers—defend yourself and future travelers by standing up to the cruise line and demanding that your voice be heard. If you've been injured on board a Norwegian Cruise line, contact the lawyers at Lawlor, White & Murphey today to get the justice you deserve by filling out our contact form, calling us at 954-626-3445 (South Florida) or 855-347-5475 (Toll Free), or emailing us at info@lwmlegal.com.