Cruise Accident Attorneys Shine a Light on Princess Cruise Lines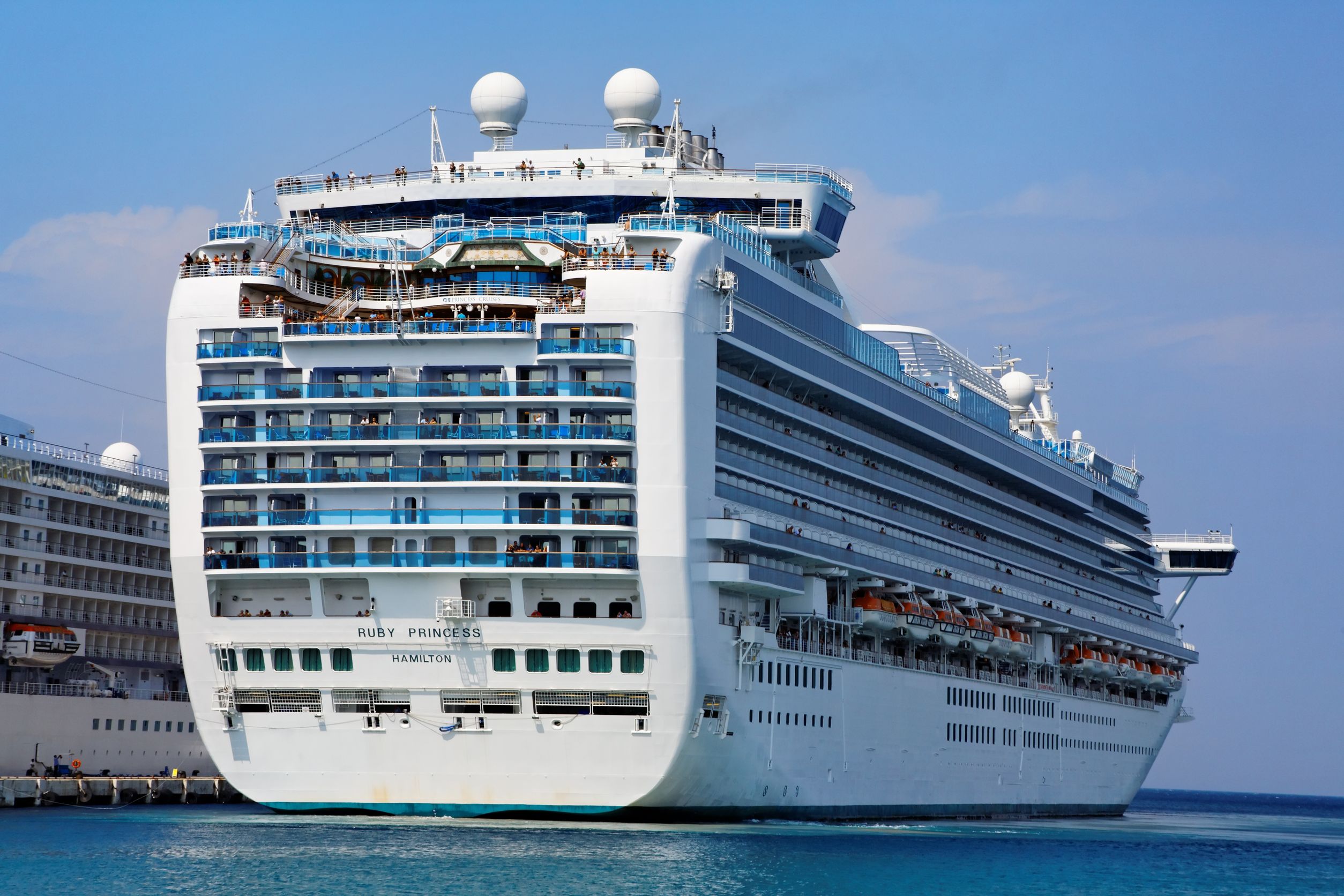 Founded in 1965, Princess Cruise Line has a colorful history, including – at one point – using the two ships that were featured heavily in the TV show The Love Boat. Currently, Princess is owned by Carnival Corp and enjoys the status of being one of the largest cruise lines in the world.
When you book with Princess Cruise Lines, you have your choice of trips as short as 3-5 days or as long as 75 day on the Roundtrip Sydney cruise. You can stay closer to home with cruises up and down the California coast or explore every nook and cranny with a trip around the world.
Ships feature amenities such as pools, spas, hot tubs, fine dining, shopping, live entertainment, and more. And of course, there are features specific to Princess as well, such as Discovery at Sea, where you can take part in activities that feature hit Discovery Channel shows.
And as the copy on their site says, a Princess Cruise could be the place where you meet the person you are going to be with the rest of your life, discover your favorite food and wine, or see something so beautiful that you just cannot describe it. Cruises can be magical experiences.
But as the experienced maritime attorneys at Lawlor, White & Murphey know all too well, there are plenty of other reasons that you might never forget your Princess cruise.
Just like other cruise lines, Princess has had its share of accidents and injuries caused by negligence. If you are unfortunate enough to become a victim, you need someone on your side who can help you to fight back and make sure your voice is heard. Otherwise, you may end up paying twice for what happened to you – first by suffering the accident or injury and second in actual dollars you spend to pay for medical treatment and lose out on due to missed work. Do not let this happen to you.
Princess Cruise Lines Has Seen Its Share of Problems, Say Cruise Ship Injury Lawyers
Drownings. Cruise lines are often attacked for not having lifeguards aboard to protect children who swim in their many pools and other water attractions. Well, in August of 2014, Princess Cruise Lines showed the world that children are not the only ones in danger when an adult woman drowned in one of their pools.
Illness. Large ships with thousands of people on them are essentially petri dishes where germs have a wonderful opportunity to thrive and run rampant. Perhaps that is why there have been so many reports of norovirus and other illnesses spreading like wildfire on cruises. Princess is no exception to this. In May of 2015, a cruise was delayed when more than 100 people became infected with norovirus –something that also happened the previous year.
Fires. In 2006, Princess had a highly-publicized fire that apparently started with a lit cigarette but somehow swept through 100 rooms and injured 11 people. After reimbursing passengers for both their cruise and air fares, you would think that Princess might learn their lesson and find ways to prevent fires in the future. Unfortunately, it is not that simple, and the Emerald Princess was rocked by engine fires in 2014, according to reports.
In addition to these stories, incident logs over the last decade record Princess vessels suffering from mechanical and electrical problems, collisions, poor medical treatment, and other serious issues.
Still, Princess is far from alone in these issues, and we at Lawlor, White & Murphey understand that the vast majority of people who venture out onto the open sea on cruises have wonderful experiences.
So how do you go about choosing your Princess Cruise?
Cruise Ship Accident Lawyers Discuss Princess Cruise Line Ships and Destinations
The two biggest things to consider when considering a cruise vacation are where you want to go and how you want to get there. To that end, below we have created a mini-guide to Princess's vessels.
Caribbean Princess. More than 3,000 passengers can enjoy this ship, which (no surprise) visits every nook and cranny of the Caribbean in its various trips.
Coral Princess. You will not lack an ocean view in the Coral Princess – there are 700 balconies, and 9 out of 10 staterooms look out onto the water. It's perfect for visiting the glaciers of Alaska or going up and down the scenic Pacific Coast.
Crown Princess. Fittingly known as the "crown jewel" of the Princess line, this ship travels from Glacier Bay, up and down the Pacific Coast, to Mexico, the Caribbean, and more. But it is so chockfull of amenities that some passengers do not even want to leave it for shore excursions!
Dawn Princess. Based in Australia, the Dawn Princess is designed to give passengers an Aussie-centric experience. Not surprisingly, many of its cruises explore Australia, New Zealand, and Tasmania.
Diamond Princess. One of two cruise ships built in Japan, this cruise liner sails Malaysia, Thailand, Korea, and other exotic Asian locales.
Emerald Princess. 900 balconies. All the better to help you enjoy the sights of Caribbean, Australian Coast, Pacific Coast, and more!
Golden Princess. Australia, New Zealand, Tasmania, and… San Francisco and Glacier Bay? These are only some of the destinations that you can escape to on the Golden Princess.
Grand Princess. One of the newer ships in the fleet, the Grand Princess is equipped with plenty of innovations as you explore the Pacific Coast, Alaska, Hawaii, the Mexican Riviera, and more.
Island Princess. Ships can only be built so big if they want to sail through the Panama Canal – the Island Princess is the maximum allowable size to offer you as many luxuries as possible.
Regal Princess. The sister ship of the Royal Princess is the newest ship in the line and has unique new eateries and a stunning glass-bottom walkway, whether you are enjoying Canadian vistas or relaxing in the Caribbean.
Royal Princess. Winner of five Travel Weekly Magellan Awards, the Royal Princess also boasts the same SeaWalk as Regal Princess. Take her to the Caribbean, through the Iberian or Spanish Passage, explore Italy, and more.
Ruby Princess. Probably most well known as the cruise ship christened by lovebirds in the 2008 season of The Bachelorette, the Ruby Princess is built for romance and specializes in Pacific Coast and Mexican cruises.
Sapphire Princess. Cruise Critic gave this ship their coveted Cruisers' Choice award in 2014, and it is easy to see why. Like the Island Princess, passengers can use it to explore Southeast Asia.
Sea Princess. Recently updated with the latest amenities, the Sea Princess offers trips around Australia, to Papua New Guinea, and more.
Star Princess. Equipped with all of Princess's signature features, you may not want to leave this ship to enjoy the pleasures of the Pacific Coast, Glacier Bay, or Mexico.
Sun Princess. Another ship that has been updated recently, this vessel is perfect for getting a close look at Australia, New Caledonia, and other exotic locations.
Want a smaller vessel? With less than 700 passengers on both ships, the Pacific Princess and Ocean Princess offer the elegance and intimacy of classical cruises.
Don't Bow Down to Princess Cruise Lines – Get an Experienced Cruise Ship Injury Attorney
Most likely you will not suffer illness or injury on your cruise.
But if you do, you cannot simply sit back and hope for the best. Remember that cruise lines may market themselves as wanting to pamper you and give you everything, but ultimately, they are businesses with a bottom line. Even if you suffer due to the negligence of a cruise line, there is no guarantee they will take responsibility for their actions and offer you the compensation you need to get your life back on track.
With the knowledgeable cruise accident lawyers of Lawlor, White & Murphey, you have an advocate on your side that will not only work to ensure you receive fair and just compensation, but also help you get Princess Cruise Lines to take responsibility and fix systemic problems so no one else has to suffer as you did. Contact us for a free consultation by emailing info@LawlorWinston.com, filling out our simple contact form, or calling:
954-626-3445 (South Florida)
855-347-5475 (Toll Free)