Cruise Ship Injury Lawyers Talk about Royal Caribbean Cruises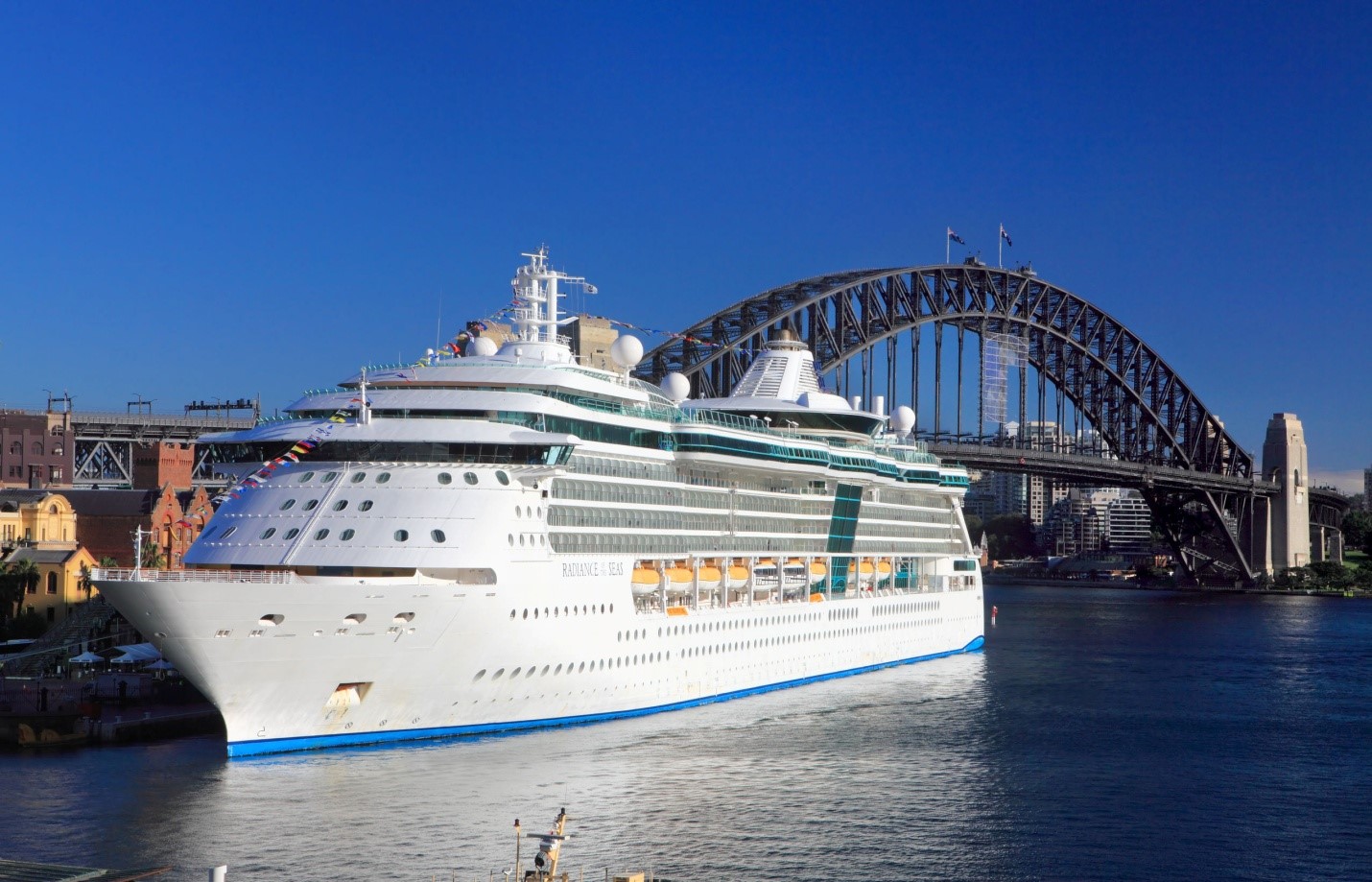 With a 17% share of the overall cruise market, Royal Caribbean is a giant in the cruise industry. They even own other big cruise lines, such as Celebrity, Azamura, and Pullmantur. And many of their ships are just as big – they operate the four largest cruise liners in the world!
But bigger is not always better. Giant cruise ships mean more ground to cover for crews as they try to keep things running smoothly. Higher passenger carrying capacity means extra people to deal with. Sometimes corners are cut, and when that happens, people tend to suffer the consequences.
At Lawlor, White & Murphey, we have witnessed these consequences firsthand when our experienced cruise accident attorneys work with clients who have suffered harm due to cruise line negligence. There are as many ways to get hurt on a cruise as there are destinations, and unfortunately, Royal Caribbean is not immune to these problems.
Often, when passengers are harmed while cruising, they assume that the cruise line will do their part and take responsibility for their actions, but this is a foolish assumption. While giant cruise lines like Royal Caribbean bill themselves as offering floating luxury and wanting to care for all your needs, that tends to stop when someone gets hurt. If you are offered any kind of help, it may be in the form of a refund or discount that does not even begin to cover the cost of your medical bills or lost wages.
Before you take any deal from a cruise line, it is vital that you speak with knowledgeable maritime lawyers that understand how this unique area of the law works. Our cruise injury attorneys have over 40 years of combined experience handling these types of cases, and we can help you, too.
We see it as our duty to make sure your voice is heard. This means not only working to get you compensation that is fair and just for what you have suffered, but also ensuring that cruise lines such as Royal Caribbean alter problematic policies so no one else will have to suffer as you did.
Royal Caribbean Has Had Its Share of Problems, Say Cruise Accident Attorneys
Just like other cruise lines, Royal Caribbean has had to endure accidents and other problems. A few of the biggest include:
Drownings and near-drownings. In January of 2015, a 4-year-old boy almost drowned on the Oasis of the Seas. That would be bad enough, but this incident occurred less than a year after another little boy experienced something similar on the Independence of the Seas. A big reason why? Most of the major cruise lines – including Royal Caribbean – lack lifeguards. It is an unacceptable situation that needs to be fixed.
Fires. Thankfully no one died or was seriously injured, but in May of 2013, Royal Caribbean's Grandeur of the Seas had a fire that caused the cruise to be cut short and forced everyone to find other ways home. These kinds of accidents happen all the time, and there are a variety of reasons behind them; mechanical issues, poor design, and crew negligence to name just a few.
Illness. Norovirus has been a huge issue for all cruise lines over the past several years, with hundreds of people falling ill to the food and waterborne illness on individual cruises. But in March of 2015, two Royal Caribbean ships left Fort Lauderdale at the same time and more than 100 passengers on both ships contracted the virus.
Falls. A Disney cruise ship had to rescue a man in January of 2015 after he fell overboard while traveling on the Oasis of the Seas. Like other cruise lines, Royal Caribbean has a standard height for rails and recommends that passengers do not lean over railings. What they do not have, though, is a man-overboard detection system. Because of this, that passenger had to float in the ocean for five hours before he was rescued – and he is one of the lucky ones. Besides falling overboard, Royal Caribbean passengers have also experienced their share of falls on ships due to wet decks and other issues caused by negligence.
People should also take care on shore excursions, and remember that medical facilities on cruise ships are usually not up to the high standards we see on land. If you are hurt and feel like the cruise line should have done more to ensure your safety, the best way to protect yourself is to get in touch with a cruise accident lawyer who can listen to your specific situation and offer guidance.
Cruise Injury Attorney: Don't Let a Fear of Accidents Deter You from a Royal Caribbean Cruise
While we want to offer words of caution to anyone considering a cruise vacation, do not take this as a sign we are against cruising. The overwhelming majority of people who embark on cruises every year return home unharmed and thrilled with the experience they have had.
Royal Caribbean is one of the best in the business at providing this kind of experience. According to the cruise line's website, the company has been voted as the Best Cruise Line Overall by Travel Weekly readers since 2003, the year the Reader's Choice Awards began. Additionally, they have been repeatedly lauded for their service, amenities, and the wide variety of cruise options available.
How wide is that variety? Royal Caribbean operates 27 ships in seven different size classes that travel to over 72 countries and six different continents, hundreds of destinations in total. If you are going to go on a cruise, Royal Caribbean is a fantastic choice.
Just remember that no one is infallible, and that all cruise lines are ultimately on their own side – they want to protect their bottom line and their image by handling accidents and injuries with the least amount of money and publicity possible.
If you want someone on your side, give Lawlor, White & Murphey a call today. We have two convenient numbers – 954-626-3445 (South Florida) and 855-347-5475 (Toll Free). Or you can shoot us an email at info@lwmlegal.com, or simply fill out our contact form. Once you get in touch, we will set up a free consultation to discuss your case and secure your future.