Cruise Injury Lawyers Help You Start Your Trip in San Francisco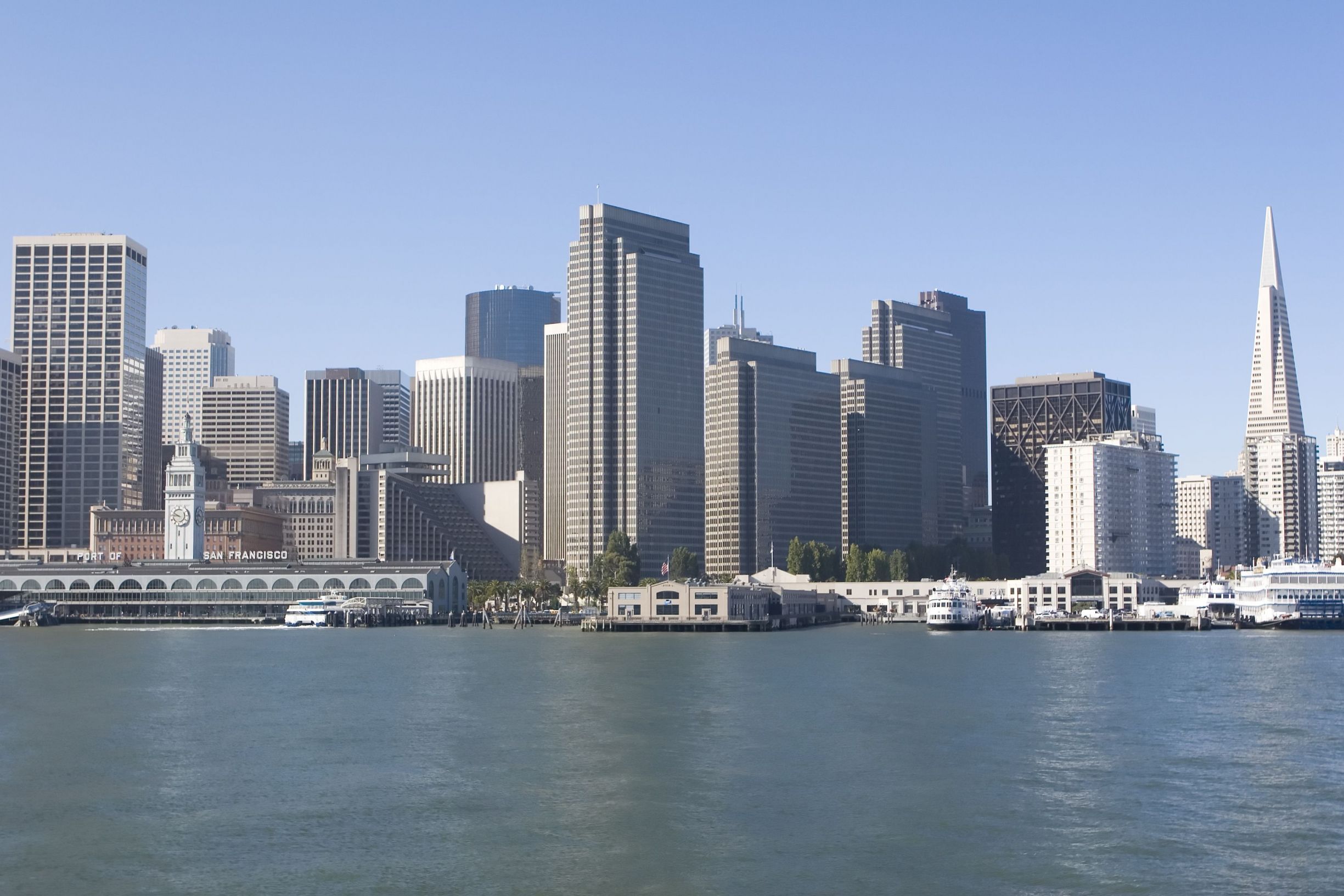 At Lawlor, White & Murphey, we know there are a lot of things to consider when planning a cruise vacation. Where do you want to sail to? How long would you like your cruise to be? Do you want your trip to offer family-friendly amenities or be geared towards adults? Which cruise line is most in line with what you are looking for? What should you pack? Do you want to partake in shore excursions? How can you make your cruise as safe and enjoyable as possible?
But many people do not put a lot of thought into one of the biggest aspects of their trip: the port where they will begin their vacation. Instead, they simply pick a cruise and travel to wherever it is departing from. Or perhaps they look for whichever port is closest to where they live and leave from there.
However, there are 20 cruise ports across the U.S. (technically one is in Vancouver, but it is generally viewed as an embarkation point for American cruise passengers as well), and where you begin your trip can make a huge difference.
One popular place worth looking at is San Francisco. The City by the Bay offers a wealth of unique attractions to explore, from the Golden Gate Bridge and Alcatraz to smaller but no less arresting sights such as cable cars and Lombard Street. Traveling in the Summer? Take in a Giants game. Fall and early winter vacationers can watch the 49ers play. Plus, there are a wealth of museums and performing arts venues, excellent dining choices from every corner of the globe, and plenty of unique, eclectic hotels to accommodate you – no matter what your tastes are.
Of course, none of that matters unless you are interested in the cruises offered, so next we are going to take a look at them.
Cruise Ship Accident Attorneys Detail Cruises Out of San Francisco
The website of the Port of San Francisco says that the port "hosts over 80 cruise ship calls and 300,000 passengers annually." To be fair, that is including both cruises departing from the port and repositioning calls, but it is still quite impressive – and you will have no trouble finding a ship embarking from San Francisco.
Eight cruise lines have ships that call San Francisco home.
Celebrity. Only a single Celebrity ship sets sail from San Francisco, offering two different destinations.
Pacific Coast. This 9-day jaunt will allow you to see the sights of the North American Pacific Coast.
Panama Canal. Head south down the Pacific Coast and through the Panama Canal for 16- and 17-day eastbound trips.
Crystal. Like Celebrity Cruise Line, Crystal Cruises docks only one ship here – the Serenity – but it makes voyages to a number of different locations.
Grand Pacific Panorama. If you really want to delve into the ports of the Pacific, this is your trip – a 102-day stop at pretty much every major coastal destination you can imagine on Pacific waters.
This 16-day cruise gives you plenty of time to explore the various Hawaiian ports of call with a good amount of depth.
Pacific Coast. Offering 5- and 6-day jaunts down the coast to the major ports of call.
Pacific Isles. A mini-Pacific Panorama, this 22-day tour sweeps you away to the exotic isles of the Pacific.
Cunard. One cruise liner – the Queen Victoria. And really just one trip – a World Cruise. But boy does it go places!
World Cruise. 21 or 29 days gets you to Sydney. The 50-day voyage takes you to Hong Kong. A 74-day cruise will get you to Cape Town. And the 92-day will see you all the way to Southhampton.
Holland America. The first cruise line on our list to keep more than one of their ships at the Port of San Francisco, Holland America has a whopping two – which is exactly how many locations those ships travel to.
Panama Canal. Enjoy a 16-day trip down through the scenic Panama Canal, stopping at various ports of call along the way.
South Pacific. You will have plenty of time to take in the sights, sounds, and smells of the South Pacific on this 47-day odyssey.
Norwegian. A single ship, a single destination.
Panama Canal. 17 days is plenty of time to relax through the Panama Canal and see the sights.
Oceania. The Oceania Regatta calls the Port of San Francisco home and offers three destinations.
Pacific Northwest. The Regatta's 10-day trip through the Pacific Northwest offers lively cities and majestic vistas.
Panama Canal to New York. If you have ever wanted to sail around the U.S., this is probably the closest that you are ever going to come to it. 18 days from San Francisco to New York.
Panama Canal to Montreal. 28- and 30-day cruises are available that essentially take you on the same path as the New York trip, but then continue on to Montreal, Quebec.
Princess. Five Princess ships leave out of the Port of San Francisco bound for a number of different destinations – the most ships of any cruise line on this list. For the cruise line that practically invented Alaska cruises, that seems fitting.
Alaska. There are a number of 10-day Alaska cruises available, all set to take you through the major cities of our northern-most state.
California Coast. You will stop in several major California cities on this 7-day trip, as well as Ensenada, Mexico.
Glacier Bay. The one thing the above Alaska trips miss? Scenic Glacier Bay. Thankfully, Princess has plenty of 10-day trips available to remedy that.
You thought Princess was allergic to tropical destinations? Think again. This 15-day trip takes you on a thorough tour.
Mexican Riviera. If you're wondering what to do this Christmas, Princess has your answer: take a 10-day holiday trip on the Mexican Riviera!
Mexico Roundtrip. 10 days to Mexico and back – as the name implies.
Panama Canal. You will not only get 15- and 17-day cruises through the Panama Canal, but you will end your trip in Ft. Lauderdale.
25- and 28-day trips are available to sail all the way to Sydney Australia, hitting quite a few interesting ports of call on the way there.
Regent. The two ships that Regent docks in San Francisco offer a number of cruises to three different destinations.
Panama Canal to New York. 18- and 21-day cruises that closely mirror what we described for Oceania above.
Panama Canal to Montreal. 28- and 32-day trips that – you guessed it – also follow a lot of the path we described for Oceania's Panama Canal to Montreal journey.
Sort of a Pacific Coast trip, but this one also allows you to see Alaska before disembarking in Vancouver at the end of the 10-day cruise.
Contact the Experienced Cruise Accident Lawyers at Lawlor, White & Murphey If Your San Francisco Trip Leads to Injury
The overwhelming majority of people who embark on cruise vacations out of San Francisco have a wonderful time and come home with happy memories that they will never forget.
Unfortunately, that is not the case for everyone. If you or a loved one experience an illness or injury on your trip due to the negligence of the cruise line, it can not only make the entire cruise feel like a terrible mistake, but also cost you dearly. It is a cost that you will measure in pain, suffering, and recovery time, but also one that will impact your finances as you try to cover medical bills and lost wages from missed work.
The knowledgeable maritime lawyers at Lawlor, White & Murphey believe that you should never have to pay for someone else's mistake. Cruise lines have a duty of care to provide safe conditions for their passengers, and if they fail in this duty, the least they can do is provide you with fair and just compensation. Sadly, few are willing to this unless you force their hand.
That means working with cruise injury attorneys who know what they are doing and have successfully handled cases just like yours. Our maritime lawyers have more than 40 combined years of experience fighting cruise lines, and we understand what is needed to secure the compensation you need to recover and force companies to change bad practices that lead to accidents and injuries.
Do not wait and hope for the best. Set up a free consultation today by filling out our contact form, sending us an email, or calling:
954-626-3445 (South Florida)
855-347-5475 (Toll Free)