Cruise Injury Lawyers Help Passengers Embark From Seattle Ports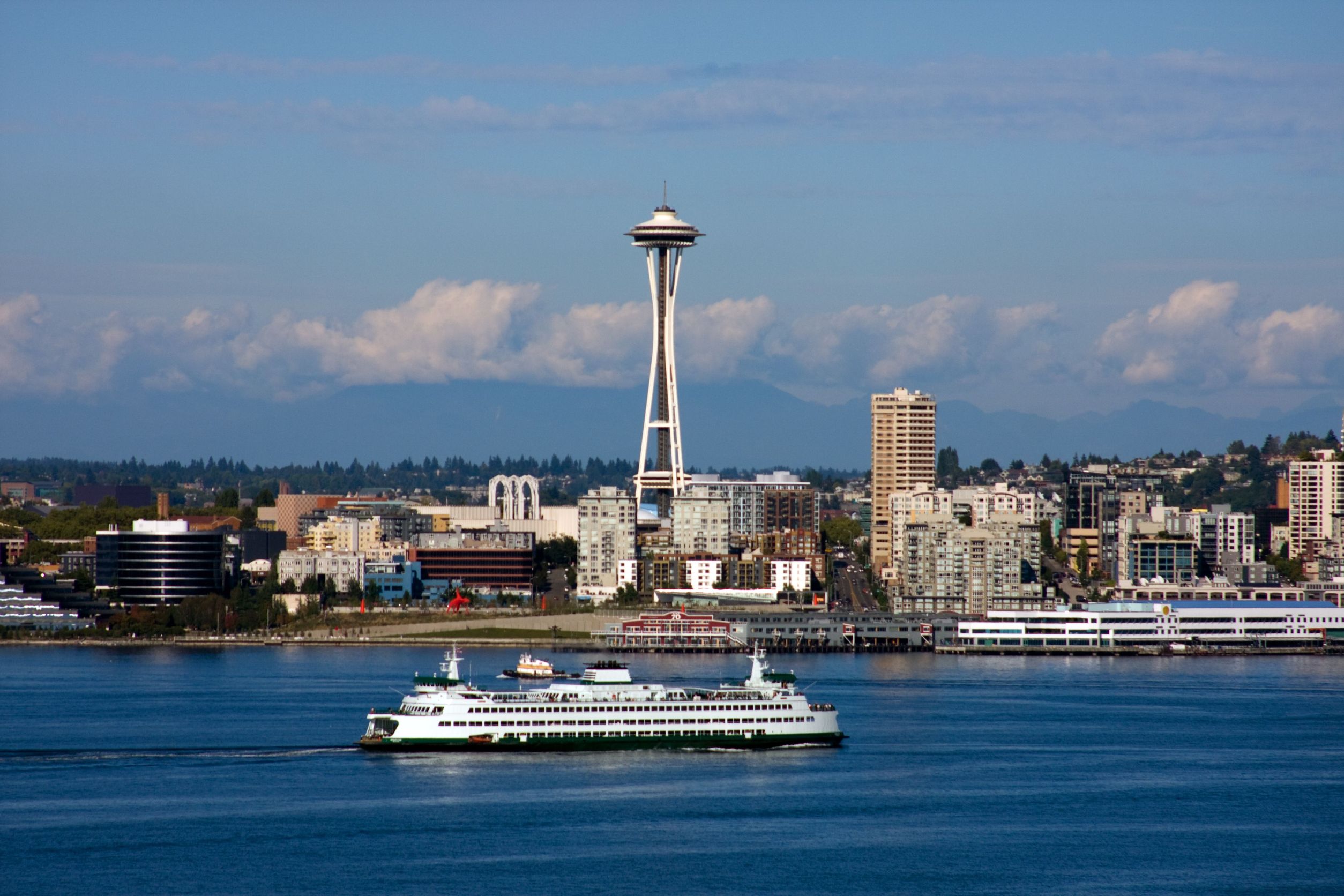 Cruises offer a complete vacation packages to Americans who are looking to unwind and leave behind the daily grind of regular life for (literally) distant shores. For most, the trip is an opportunity to escape the stress of work and life at home and experience new and exciting things. In the laid back environment of a cruise ship, accidents and injuries are far away from most vacationers' minds.
Unfortunately, cruise ships from every single cruise line have seen their share of accidents and injuries. Even worse, sometimes these incidents are a direct result of careless oversight on the part of the cruise companies themselves. In the field of maritime law, we refer to this as cruise line negligence – improper actions on the part of the ship's crew or the overall company that compromise the safety of their passengers.
But if your safety is compromised, you should know you are not helpless. The legal team at Lawlor, White & Murphey fights to win the victims of cruise ship negligence the fair and just compensation that they need. We want to help victims begin to rebuild following a life-altering injury. Financial compensation can help you to cover medical bills, lost wages, and any other costs accrued during your recovery. The bottom line is that cruise lines are responsible for their mistakes and misdeeds, and we would like to help you hold them accountable – not only so you receive justice, but to change bad practices and reduce the likelihood of others having to undergo the same experiences that you have.
Despite all this, we are not against cruise lines or the idea of vacationing on a cruise ship. We people who deal with the negative parts of cruising on a daily basis, we are well aware of the fact that most people who embark on a cruise do not have a bad experience that results in accident, illness or injury – they have exactly the fun, relaxing time that they were expecting.
What the legal professionals at Lawlor, White & Murphey want is for all passengers to have a safe, stress-free cruise experience. And while you can never control everything, one of the best ways to ensure this happens is to engage in careful planning. Doing this beforehand will help you feel more secure and relaxed on your journey. The perfect place to start is to learn all about your port of departure.
For people in the Pacific Northwest, one of the best places to begin your journey is the Port of Seattle in Washington State. The city of Seattle itself is a beautiful union of natural scenery and urban life. The city is well worth exploring for a few days before or after your cruise.
What will you find there?
Seattle may be most well-known for its coffee, but in recent years it has also been earning a name as a hub for specialty wine companies and up-and-coming microbreweries. Beyond this, the city is home to many other tourist attractions, like the Space Needle, the Seattle Aquarium, and Pike Place Market. And depending on the time of year, professional sports lovers can take in a Mariners or Seahawks game.
For the more outdoors-oriented, the landscape of Seattle and the surrounding area offers rugged beaches, snow-capped mountains, and dense rainforest to explore. There are three national parks within a two hour radius of the city center alone, perfect for short day trips, hiking, camping, and fishing.
The Port of Seattle is home to two cruise terminals, with convenient nearby air connections for travelers. Though the terminals are limited, the port still hosts a healthy cruise industry. Cruise lines often use Seattle as a port of call during tours of the Pacific Northwest, and ships starting their journey in the Port of Seattle usually have Alaska as a primary destination.
Cruise Ships and Their Destinations from the Port of Seattle, Courtesy of Cruise Ship Accident Attorneys
There are six cruise lines that embark on trips out of the Port of Seattle – Carnival, Celebrity, Holland America, Norwegian, Princess, and Royal Caribbean.
Carnival.  Carnival Cruise Lines offers 7-night Alaska cruises on the Carnival Legend, with one itinerary for round-trips, and a one way trip that ends in Vancouver, British Columbia.
Celebrity Cruises. Celebrity offers 7-night long Alaska cruises aboard the Celebrity Solstice. Additionally, Celebrity has an exclusive 11-night "Glacier" themed cruise package.
Holland America Line. The Amsterdam and the Westerdam both call the Port of Seattle home. The smallest package available is a 1-night cruise to Vancouver, BC from Seattle. A number of 7-night cruises to Alaska depart from Seattle, as does a 14-night version of the same trip. Looking for something a little bit different? Holland America occasionally offers trips through the Panama Canal that leave from Seattle and total either 18 or 25 nights.
Norwegian Cruise Line.  The journey from Seattle to Alaska on the NCL Jewel lasts for 7 nights, and the NCL Pearl books 1-evening adventures that end up in Vancouver.
Princess Cruises. The Crown Princess and Ruby Princess both book passengers for 7-day cruises from Seattle to Alaska, and both vessels also offer cruises in the fall to Vancouver that last a single night.
Royal Caribbean.  Jewel Of The Sea is available for 7-night cruises to Alaska.
Cruise Injury Lawyers Aid Victims of Negligence from Seattle Ports
Just because most passengers have happy cruise experiences does not mean that you will. If you have been the recent victim of cruise ship negligence and are unsure where to turn to for support and legal counsel, your confusion is not unwarranted – cruise ship accidents and injuries are under the jurisdiction of maritime law, a unique legal niche that can be both complex and confusing.
A general injury lawyer often lacks experience and information from this complex field. Instead, if you have a negative incident while on a cruise, you need someone who has years of experience and extensive knowledge in maritime law.
The compassionate cruise injury lawyers at Lawlor, White & Murphey possess over 40 combined years of maritime experience. We know exactly what to do to best serve our clients' needs and make sure victims of cruise ship negligence receive the justice and compensation they are entitled to.
It is time for you to stand up and be heard. Get in touch with us today for a free consultation by emailing info@LWMLEGAL.COM. You can also contact us via our online form, or one of our two convenient numbers:
954-626-3445 (South Florida)
8550347-5475 (Toll Free)