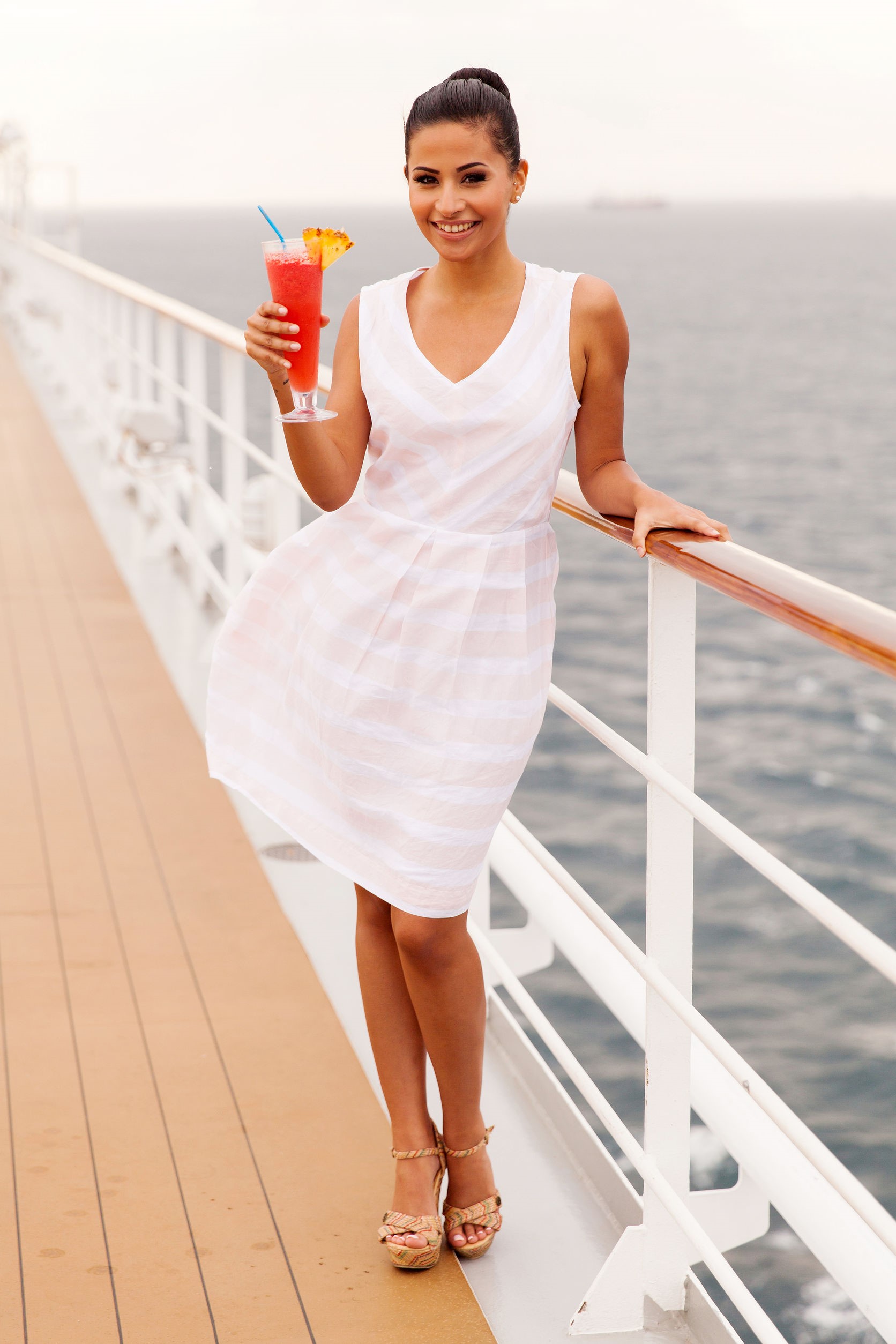 Long, leisurely afternoons spent lounging by the pool. Evenings mingling with other singles over cocktails. Nights luxuriating in a cushy bed, in a spacious room all to yourself.
For many adventurous singles, the idea of cruising solo might sound like a wonderful way to vacation. And indeed, there are many advantages for singles who choose to travel via cruise ship, where special events may facilitate mingling and a diverse array of activities ensure they never grow bored.
Still, sailing solo does come with its share of challenges and complications. Below, we've included nine essential tips to ensuring your vacation is both enjoyable and safe when you are cruising on your own.
Choose a singles-friendly cruise. While the majority of cruises out there offer plenty of opportunities to socialize with other passengers, certain lines make it easier to mix and mingle with other singles. It can be difficult to meet people on larger, more crowded ships, where it's more challenging to locate fellow solo travelers and you are less likely to run into familiar faces. When selecting a ship for your solo vacation, shoot for smaller ships, where a more intimate environment encourages socializing and bonding. Consider choosing a cruise that offers single-friendly features such as open-seating meals and interactive games and activities. Many cruise lines offer a variety of activities geared exclusively towards singles, from singles mixers to onshore excursions.
Choose a ship with solo occupancy rooms. In the past, single-occupancy rooms on cruise ships were a rarity, leaving solo travelers to pay full price for a double-occupancy room. Happily, more and more ships are offering single cabins, complete with balconies and shared lounges. Certain lines even offer singles the option of sharing a twin cabin with a fellow solo same-sex passenger.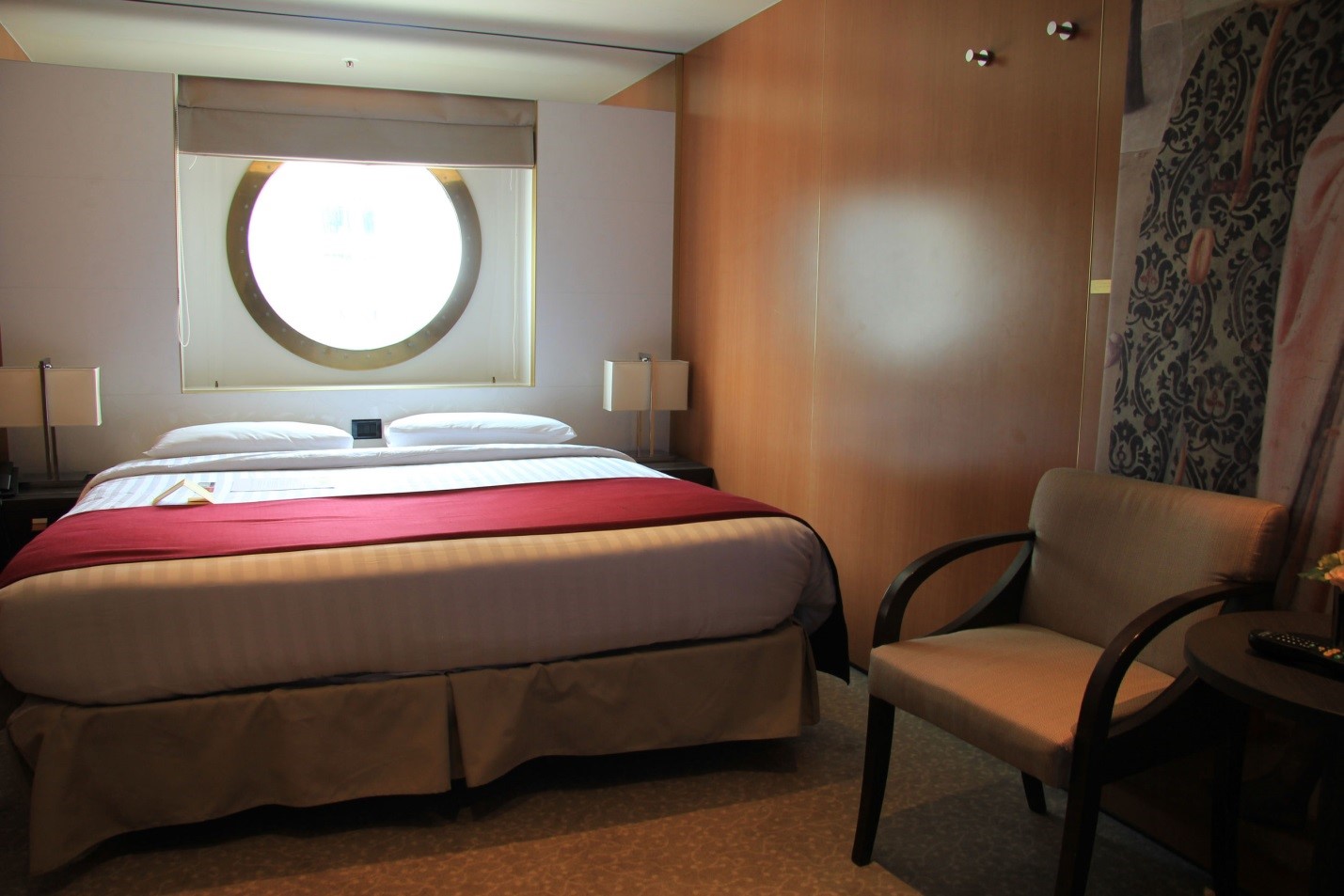 Consider a specialty cruise. You'll have a greater opportunity to meet likeminded travelers if you choose a specialty cruise focused on a theme that interests you. Today, you can find themed cruises centered around a variety of different topics, such as music cruises, food and drink cruises, or fitness cruises. Some lines offer cruises based on a variety of hobbies, from knitting to photography to quilting.  Themed cruises often offer specialty mixers, activities, and workshops where you can bond with other passengers over similar interests.
Check out social media. Many modern cruise lines have active communities on Facebook, Twitter, and other social media outlets. Visit these sites before embarking to get to know some of your fellow passengers and scope out fellow solo travelers.
Take advantage of onboard offerings. Once aboard, you can meet new friends by taking advantage of activities, workshops, and classes. Onshore excursions are another excellent way to bond with fellow passengers as you explore new places and take on new activities.
Find a buddy. Cruises are often regarded as a safer way to travel, but accidents, crime, and other mishaps can happen. Play it safe by finding a trustworthy buddy who knows your whereabouts, and whom you can stick with during onshore excursions or when walking around at night.
Drink responsibly. It can be tempting to rely on alcohol as a way to "loosen up" and facilitate conversation as a solo traveler on a cruise. However, alcohol is one of the most common causes of injury and accidents on cruise ships, so it's best to keep drinking to a minimum. Be sure to keep an eye on your drinks and never accept a drink from someone you don't know.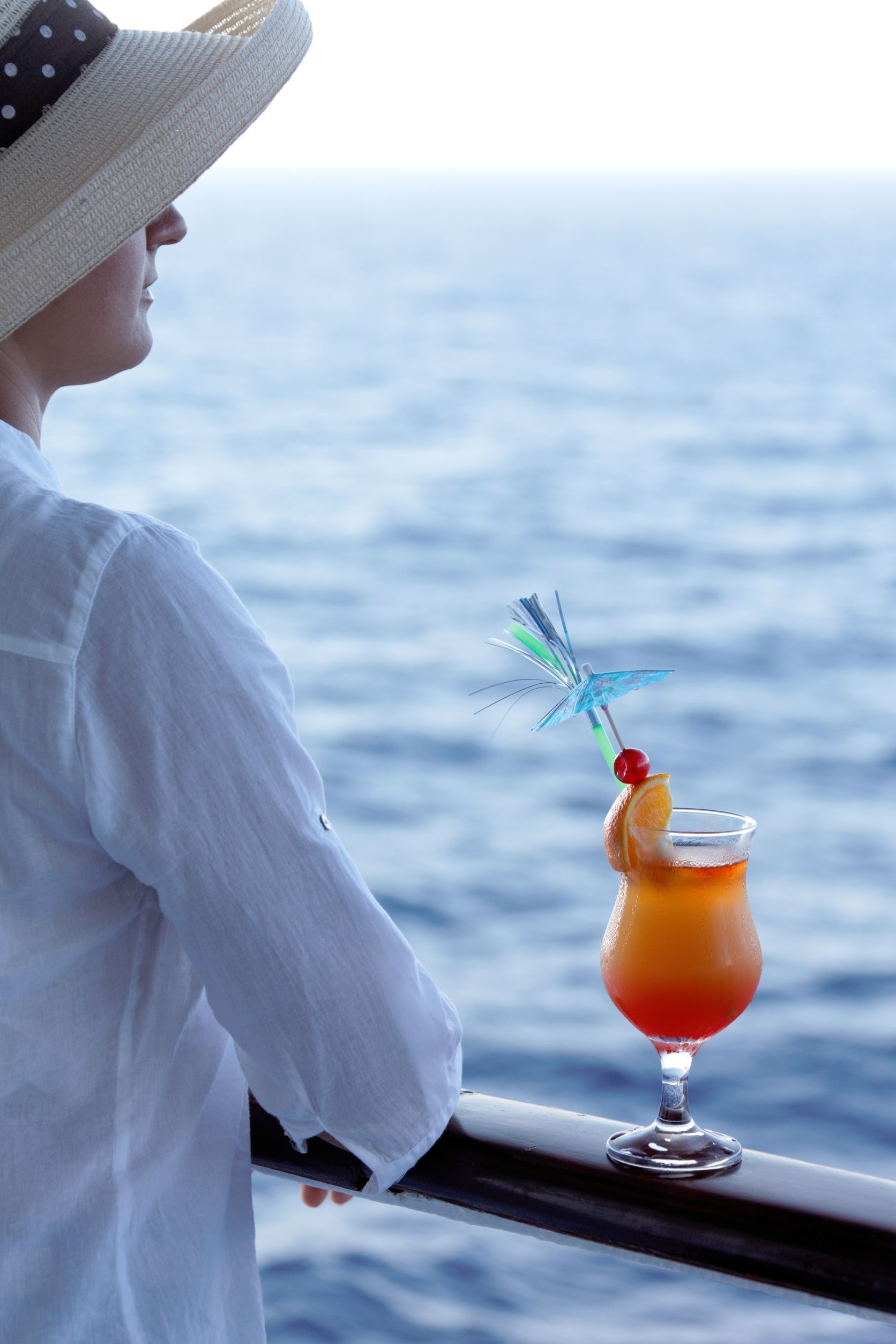 Secure your cabin. Double-check to ensure your cabin door is completely shut and locked when you are inside, and use a deadbolt if one is available. Before opening the door, always look through the peephole. If you order room service, call directly rather than placing your order outside the door, since this can alert an intruder to the fact that you are on your own.
Talk to a lawyer if you are injured. Accidents and injuries can happen aboard a cruise ship even to the most cautious solo traveler—especially when cruise staff is negligent or cruise conditions or unsafe. If you are injured or harmed on a cruise ship, you should get in touch with an experienced maritime attorney immediately. Cruise ships have a responsibility to keep their ships safe for solo travelers, couples, and families alike, and they should be held accountable if they fail to live up to this standard.
A cruise accident lawyer can help you understand your rights and file a claim against the cruise line. With the help of skilled attorney, you may be able to obtain compensation for medical bills, lost wages, and overall pain and suffering while bringing attention to bad policies to prevent other people from being harmed like you.
About the Author:
John K. Lawlor, a South Florida personal injury attorney who focuses his practice on complex personal injury, wrongful death, and professional malpractice, founded the law firm of Lawlor, White & Murphey in 1998. Since 1995, Mr. Lawlor's trial advocacy and litigation skills, as well as his wide-ranging legal expertise, have provided plaintiffs and their families with a distinct advantage when seeking financial compensation and justice for injuries caused by the negligence of others. Mr. Lawlor is an EAGLE member of the Florida Bar Association and an active member of the American Association for Justice, the Broward County Justice Association, the American Civil Liberties Union (ACLU), and several professional associations.