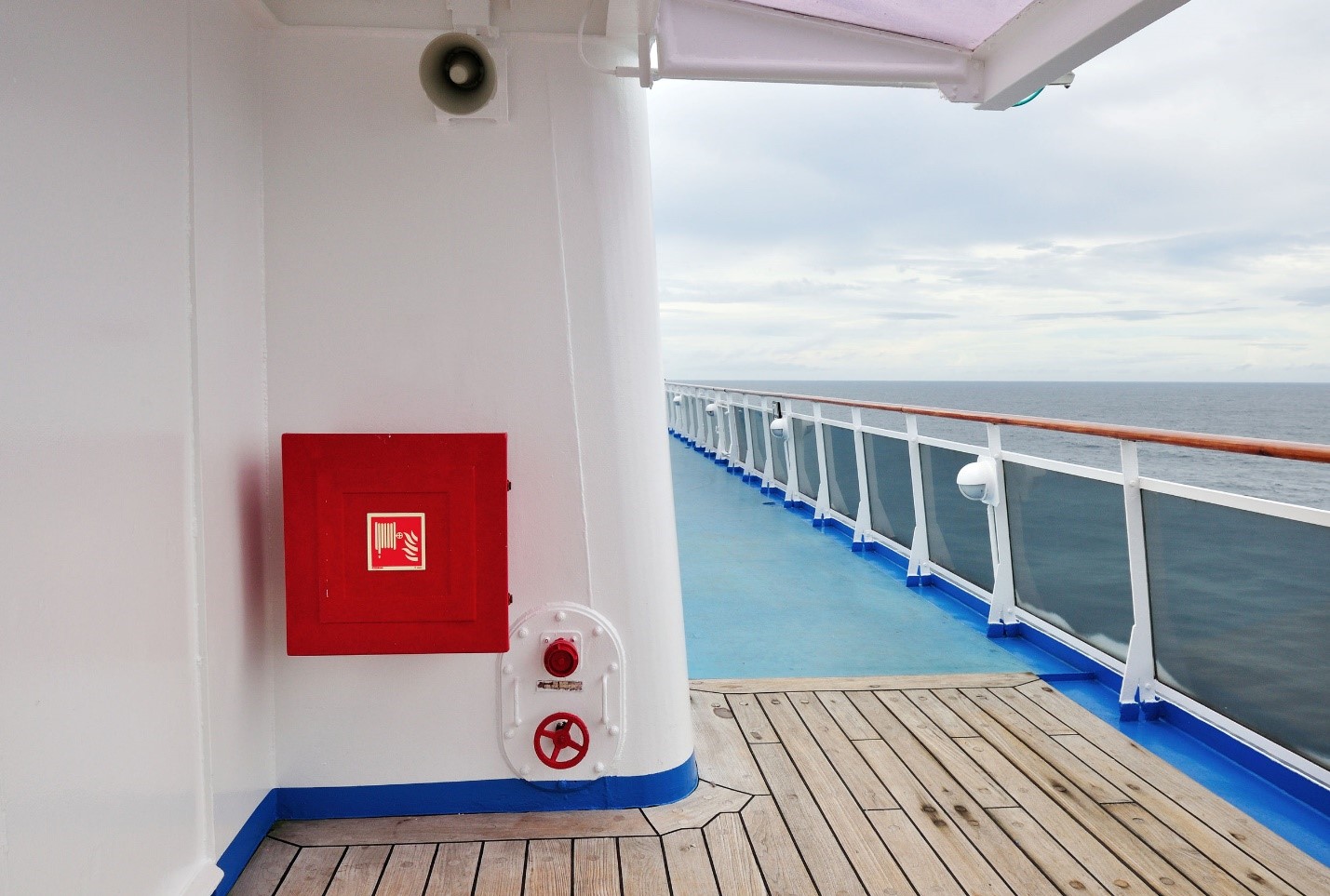 In the middle of the ocean, the threat of fire can seem absurd. After all, you're surrounded by water. Shouldn't the "problem" of a fire be pretty easy to solve?
But while it may seem paradoxical, fire is a one of the most serious risks onboard a cruise ship. Any enclosed area with a high volume of people becomes dangerous during a fire, which makes cruise ships one of the worst places for a fire emergency. Nervous crowds, long hallways, and rows of similar-looking rooms can add to the panic and confusion. Because of this, cruise ship fires can spread quickly and easily cause disaster.
A 2013 fire onboard the Carnival Triumph left 4,000 passengers adrift in the Gulf of Mexico. Moreover, it knocked out the ship's power and sewage systems. The people on the ship had to survive with little food, no electricity, and no plumbing for days before they were rescued.
Of course, most cruise ships are very safe. While cruise ship fires happen more than you would imagine (one report suggests that as many as 79 fires have occurred on cruises between 1979 and 2011), the ones that turn truly disastrous are exceptionally rare. You shouldn't allow the threat of a fire on your ship dissuade you from a cruise vacation.
However, knowing what to do and what to expect can help mentally prepare you for the worst case scenario. By keeping a level head and following the safety protocol on the ship, you can significantly reduce your risk of harm during a cruise fire.
Pay Close Attention to Safety Drills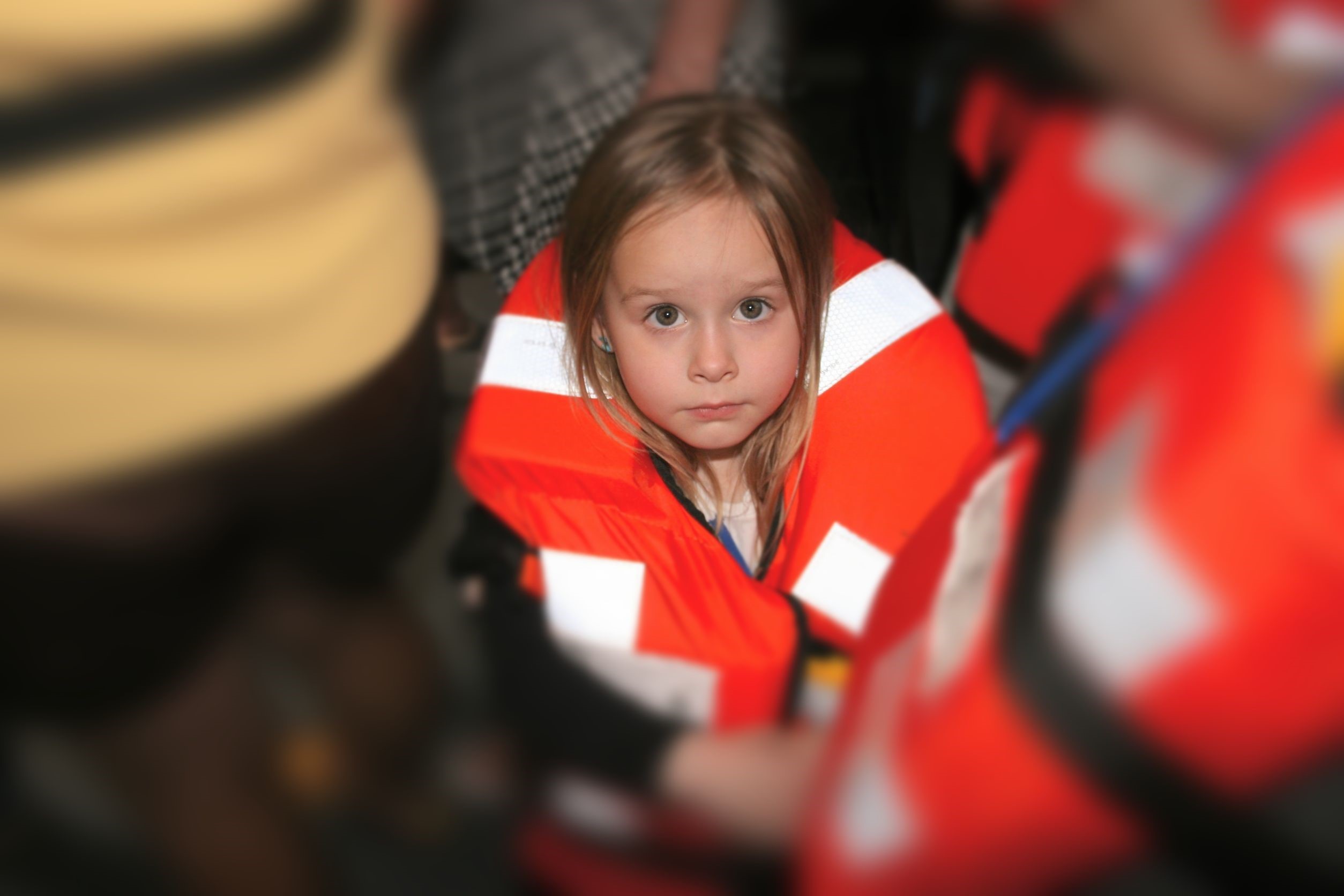 International law requires that all cruise ship crews must lead passengers in "muster drills" before they set sail. It's critical you pay close attention to the safety instructions given during these exercises.
You'll learn the safety features onboard the boat, as well as how to locate and use a life jacket. The crew will also outline emergency exit routes in the event of a fire. Though it may seem like a nuisance, these exercises could mean the difference between life and death in an emergency.
Here's how to prepare for a cruise ship fire – and what to do if one actually occurs.
Find Your Emergency Routes. Once you locate your room, make a mental note of the nearest emergency exits to open air. Smoke inhalation is the primary danger in a fire, so you will want to be prepared if a fire does break out. A fire could occur at night, and you may have to make your way to an emergency exit in darkness.
Make sure to have a backup route as well. Having a mental plan in place will reduce the chance of panicking in an emergency situation.
Stay Low to the Ground. If a fire does break out, calmly make your way to the nearest emergency exit.  If you have to travel through smoky rooms and hallways, stay low to the ground to avoid inhaling smoke.
Remember to follow any procedure laid out in the muster drills, and listen to the instructions of any crew member directing the evacuation.
Pack a Small Emergency Kit. The situation onboard the Carnival Triumph shows that the danger can continue long after the actual fire is over. An emergency kit will be invaluable in the event of a disaster. Your emergency kit should contain a flashlight (with extra batteries), basic medical supplies, and some non-perishable foods.
Remain Calm. Though it's a natural reaction, panicking is one of the worst things you can do in an emergency.  Follow procedures and the instructions of the crew members, and you have a good chance making it out of a cruise ship fire unharmed.
If you or someone you love is injured onboard a cruise ship, we would like to hear from you. You may be entitled to compensation—talk to us today.
About the Author:
John K. Lawlor, a South Florida personal injury attorney who focuses his practice on complex personal injury, wrongful death, and professional malpractice, founded the law firm of Lawlor, White & Murphey in 1998. Since 1995, Mr. Lawlor's trial advocacy and litigation skills, as well as his wide-ranging legal expertise, have provided plaintiffs and their families with a distinct advantage when seeking financial compensation and justice for injuries caused by the negligence of others. Mr. Lawlor is an EAGLE member of the Florida Bar Association and an active member of the American Association for Justice, the Broward County Justice Association, the American Civil Liberties Union (ACLU), and several professional associations.