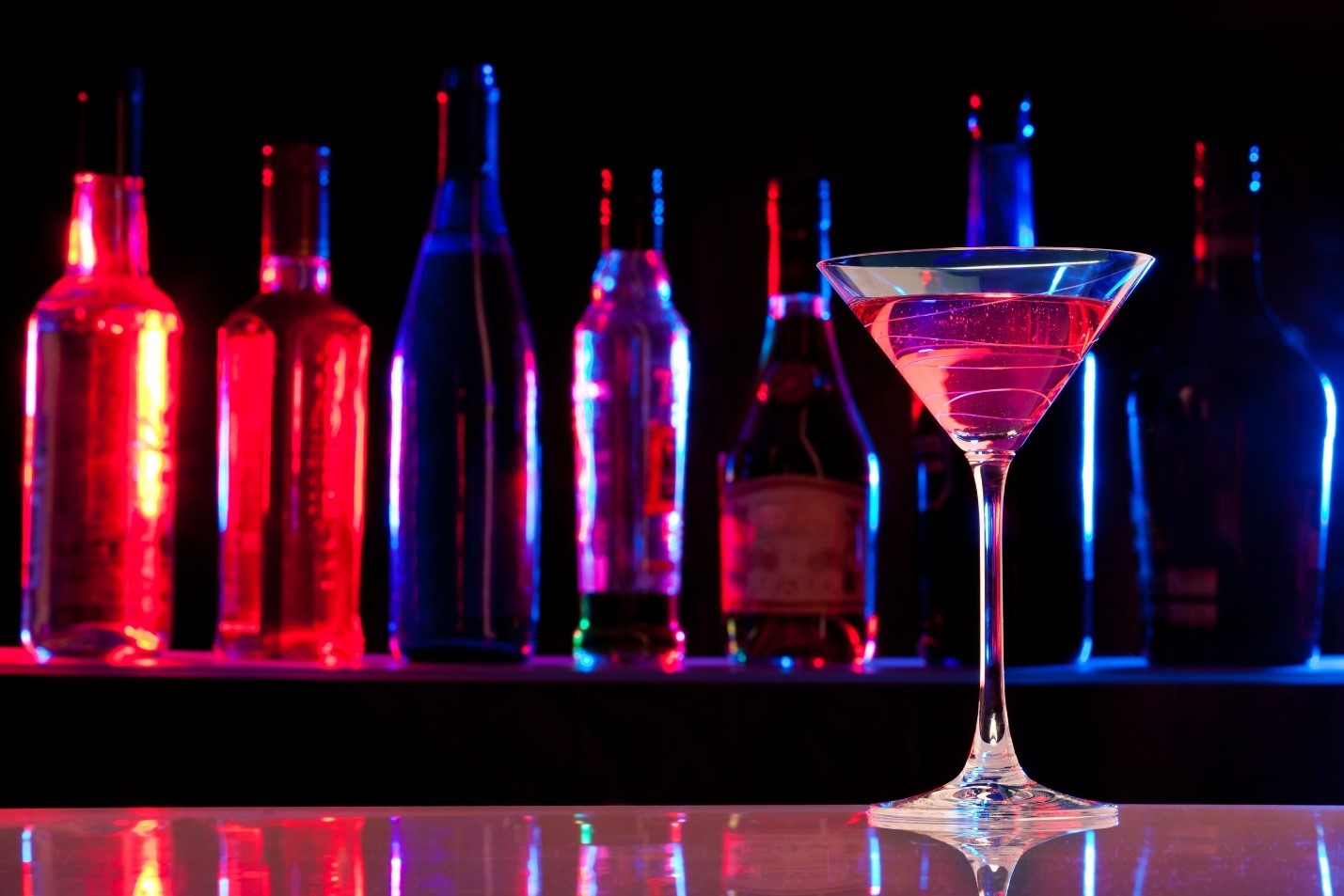 "Relaxation" may mean different things to different cruise-goers. To some passengers, it means sprawling out on a beach chair on a tropical island beach. To others, it's all about getting pampered at a luxurious onboard spa. But to many cruise-goers, relaxation means unwinding with a couple of cocktails.
Major cruise lines have gone to great lengths to accommodate their "thirstier" passengers, exceeding expectations with some truly unique and innovative cruise ship bars. From sleek cocktail bars to lively sports bars, we explore five of the best cruise ship bars below.
Svedka Ice Bar. You can find the Svedka Ice Bar on Norwegian Cruise Line's Epic and Breakaway ships. Be sure to slip into one of the cruise ship's loaned fur coats before entering this sleek, ice-themed watering hole, where the bar is built of ice blocks and the temperature is a frigid 17 degrees. The $20 cover charge includes two specialty drinks made with Svedka vodka and Inniskillin—a Canadian ice wine made from frozen grapes.
Rising Tide. The Rising Tide isn't just a bar—it's an elevator. The unique levitating bar floats up and down between decks at speeds between 5 and 50 milliliters per second. Inside the intimate bar, you can sip on the bar's signature cocktail— the Rising Tide blue lychee martini—while watching other passengers bustle about the ship below. The Rising Tide bar is featured on Royal Caribbean's Allure of the Seas and Oasis of the Seas ships.
Viking Crown Lounge. When you take a cruise on nearly every Royal Caribbean ship, you'll have an opportunity to check out this warm, cozy lounge. Find a spot on a cushy arm chair sip on a cocktail while you admire the ship, sea, and the horizon around you through lofty sloping windows.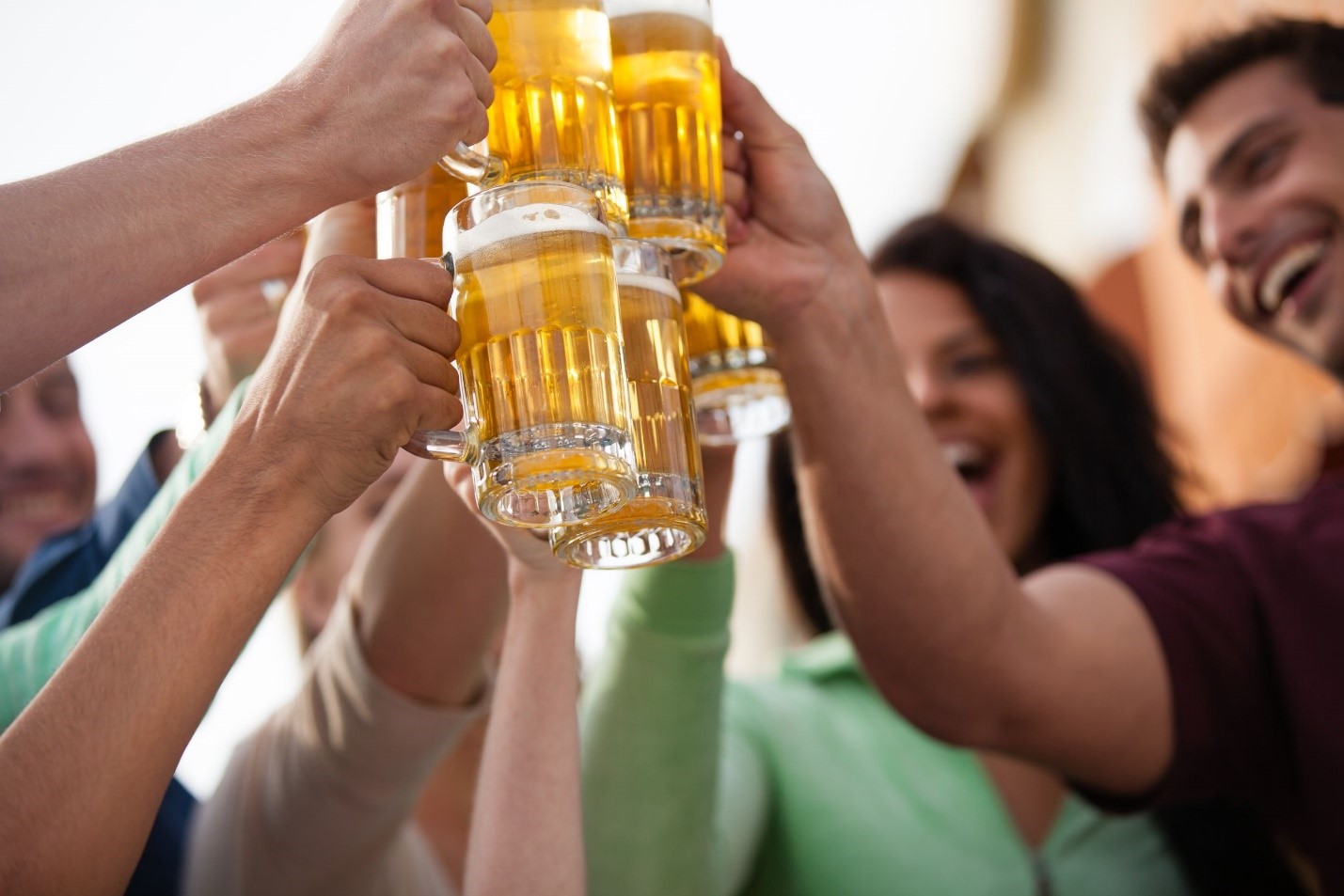 RedFrog Pub. Carnival's RedFrog Pub is a bright and cheerful pub with Key West-inspired cuisine, music, and décor. At the lively watering hole, you can order pints—or even towering tubes!—of the cruise line's own private-label brew, the ThirstyFrog Red. The light and frothy lager pairs well with the pub's menu of conch fritters, Jamaican jerk pulled-pork sandwiches, and coconut shrimp. The pub is family friendly, and features live music and games like foosball, ring toss, and shuffleboard. You can find the RedFrog Pub on Carnival ships like the Carnival Magic, Carnival Breeze, and Carnival Sunshine.
World Class Bar. Celebrity Cruises teamed up with beverage distributor Diageo to create World Class Bar on the Celebrity Eclipse. Inside the dimly lit bar, black-tie mixologists pour artisanal cocktails into signature glassware with gold drink stirrers. The ship touts the bar as a "fine drinking" experience, where drinks are made from fresh ingredients and fine spirits.
Remember, it's important to remember the risks associated with drinking on cruise ships.
Click To Tweet
Overconsumption of alcohol on cruise ships can lead to overboard incidents, slip-and-fall injuries, and drownings. Before choosing to drink, be aware of your limits and plan on drinking responsibly.
While passengers who knowingly consume alcohol bear responsibility for their own actions, cruise ships still have a duty not to overserve. Crew members who serve alcohol should be trained to recognize signs of intoxication and stop service when appropriate in order to help to prevent accidents, injury, or reckless behavior. If you suffer harm because of a drunk passenger or irresponsible over-serving, consult with a knowledgeable cruise accident lawyer.
About the Author:
Since 1994, seasoned litigation and trial lawyer Anthony B. White has helped thousands of accident victims seek damages due to injuries sustained as a result of another party's negligence. Included in America's Registry of Outstanding Professionals and selected to the 2012, 2013, and 2014 editions of Florida Super Lawyers, Mr. White specializes in car accidents, insurance disputes, wrongful death, product liability, and medical malpractice cases. He is a longstanding member of the Florida Justice Association and the American Association for Justice and currently sits on the Board of Directors of the Broward County Justice Association.