When presented with dazzling sights, spectacular landscapes, and an opportunity to escape from office emails and spend time with your loved ones, the last thing you want to do is bury your face in your smartphone for the duration of your cruise vacation.
However, when used sparingly, your smartphone can actually become a tool that can enhance your cruise. Today, there are many different apps you can download to help you plan, learn, and navigate your way through your cruise experience. Major lines like Norwegian, Royal Caribbean, and Disney offer their own smartphone apps that can guide you on board, while providing you with information on special services, cuisine, entertainment, and more.
In addition to apps from cruise lines, there are a variety of independent apps that can help you plan, save money, and stay safe on board – and onshore – during your next cruise. We've listed nine apps you should download before your next cruise vacation below.

Cruise Finder (free). The Cruise Finder app lets you browse the different itineraries, features, deck layouts, and photos of more than 30 major cruise lines in order to find the best cruise for you. The app includes driving directions to ports, as well as special offers and deals that you can take advantage of.
Cruise.com (free). In addition to useful information on different cruises, this app provides tips and tricks for cruisers, including info on cruise etiquette, FAQs about procedures and policies, and checklists for packing.
Cruise Ship Mate (free). This handy app offers users info on special features, reviews, and photos for more than 300 cruise ships from major lines, including Carnival, Disney, and Princess. You can even message other passengers to learn about previous cruisers' past experiences. The app also features a countdown feature that lets you watch the days and hours before your vacation. And – bonus – you can use it onboard without having to pay for Wi-Fi or roaming, since many of its features work without internet.
Pack the Bag (free). As its name suggests, Pack the Bag is designed to help you pack and prepare for your cruise. Using the app, you can compose in-depth packing and to-do lists. The app offers suggestions for items within categories like clothes, medicine, and personal products, and alerts you with suggestions of important tasks you may need to take care of before heading off to your port, such as turning down the shades in your house and finding someone to water your garden.
Cruise Card Control (99 cents). Cruise Card Control helps you keep track of your spending onboard your ship to help you to avoid unpleasant surprises when you pay your final bill. The app allows you to organize your expenses into categories, monitor bills for error, and compare your spending to past vacations.
Seasickness (99 cents). If you are prone to nausea and seasickness, this is the app for you. Using the seasickness app, you can use a touch motion sensor to display a virtual horizon or shoreline, which some experts believe can help alleviate motion sickness.
World UV (free). Are you the type of person who burns easily? If so, you'll need to be incredibly careful if you are cruising to a sunny, tropical destination—especially if you are coming from a colder climate. This app uses your smartphone's GPS to determine the levels of UV rays in your area. Based on UV rays, the app provides you with information on the suggested SPF and warnings about sunburn risks for different types of skin.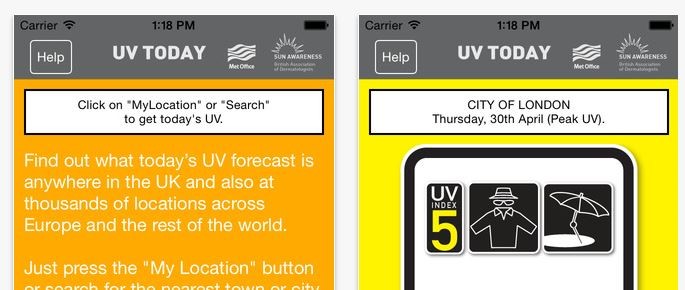 Anti Mosquito –Sonic Repeller (free). This innovative app sends out a high-pitch noise from your smartphone that repels mosquitos. It can even adjust its sound based on the most common types of mosquito species in your area. The app may not be able to keep mosquitos away completely, but it can help to reduce bites.
TravelSafe Pro (free, or $1.29 for pro). This app can help you deal with accidents, injuries, and emergencies that occur during onshore excursions. The free version features a database of police and ambulance numbers for the destinations you are visiting, and the pro version includes addresses and contact info for the local American embassy.
These apps can help you make the most of your cruise experience by helping you plan, save money, and stay safe onboard. However, even the most advanced apps can't eliminate the risk of injuries and accidents on cruise ships entirely. If you or a loved one is harmed aboard a ship or during an onshore excursion, consult with an experienced cruise ship injury attorney.
About the Author: 
John K. Lawlor, a South Florida personal injury attorney who focuses his practice on complex personal injury, wrongful death, and professional malpractice, founded the law firm of Lawlor, White & Murphey in 1998. Since 1995, Mr. Lawlor's trial advocacy and litigation skills, as well as his wide-ranging legal expertise, have provided plaintiffs and their families with a distinct advantage when seeking financial compensation and justice for injuries caused by the negligence of others. Mr. Lawlor is an EAGLE member of the Florida Bar Association and an active member of the American Association for Justice, the Broward County Justice Association, the American Civil Liberties Union (ACLU), and several professional associations.