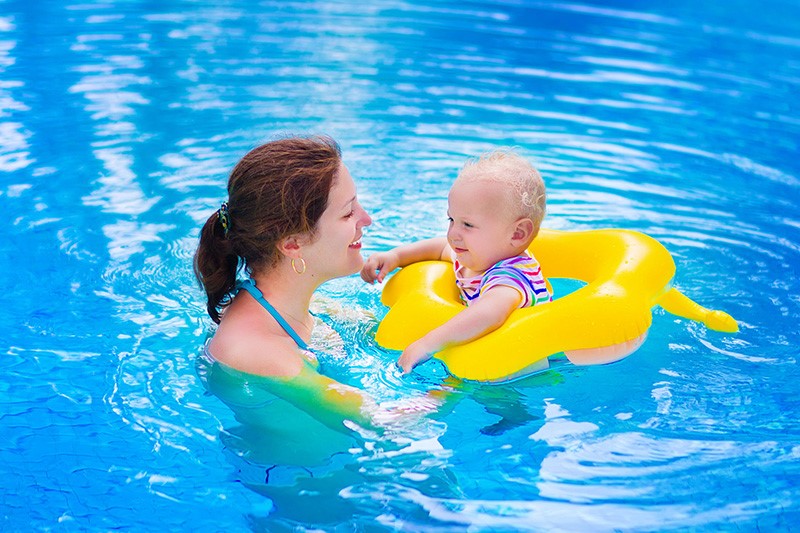 Going on a cruise can be a fun time for the whole family. You get to spend time together while enjoying all of the cruise ship offerings like swimming pools, playing games on the deck, enjoying the delicious food, and taking advantage of the off-shore excursions.
While cruising can be a great family vacation, it also comes with its own risks and safety concerns aboard the ship. It's important to prepare ahead of time and make a plan to keep everyone safe and happy. Kids, of course, have unique needs, so here are 5 ways to keep your children safe on a cruise.
1. Teach your kids how to swim. A cruise ship is a floating city surrounded by water – and it often has multiple pools throughout the ship, too. It's necessary that your kids know water safety and how to swim before going on a cruise, because they will definitely come into contact with water.
All cruise ships are equipped with life jackets for adults and children in the case of an emergency. Some cruise lines have actually started to provide life jackets for children to use in the swimming pools.
Even if your child is a strong swimmer, it's imperative to make sure someone is always watching your child while they are in the water.
2. Let your children participate in supervised activities. Cruise ships offer special programs and activities for children. These programs usually group the kids by age, so your child can have fun with their peers while you enjoy other activities.
Because the child programs are supervised by crew members who have been specially trained and qualified to work with kids, you know your child will be safe while they are away from you.
3. Go over the map of the ship with your kids. Cruise ships are huge, with multiple decks and lots of places of interest. It's very easy for anyone, especially children, to get lost on the ship.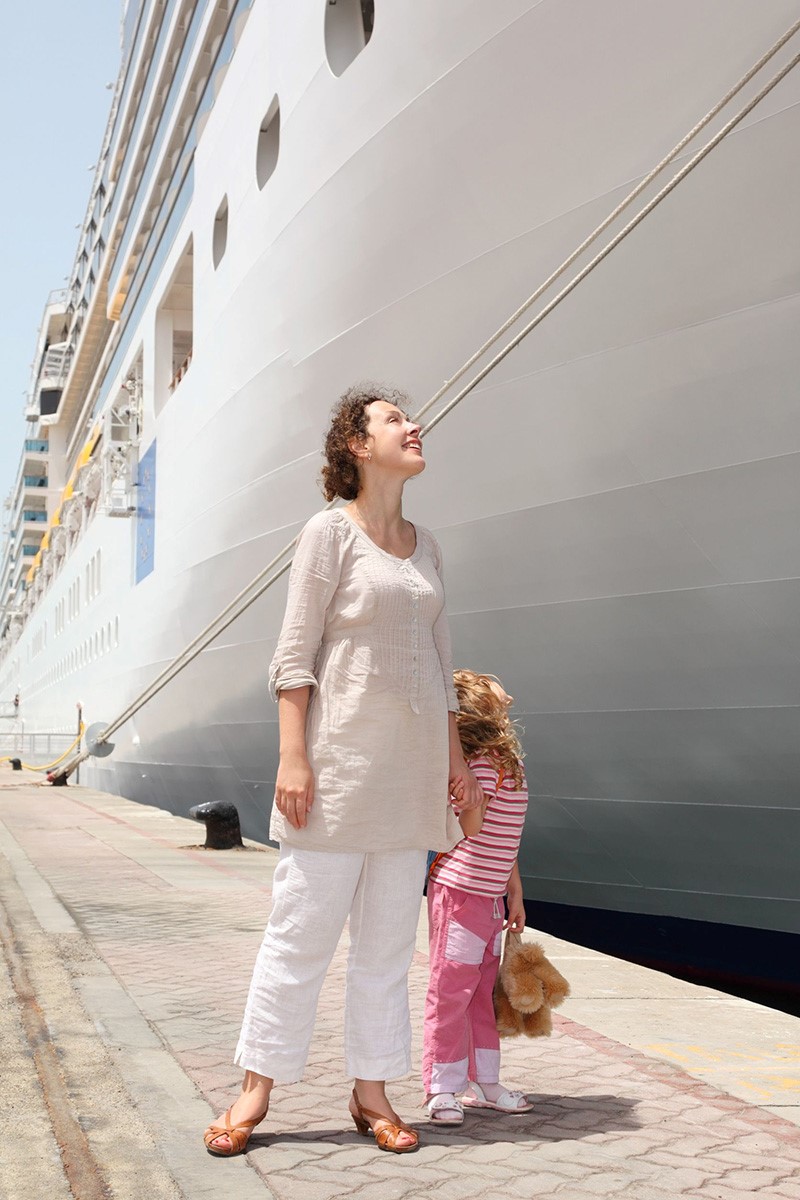 Make sure your children know your room number and where your room is located in the event they get lost. It's also helpful to point out other places your kids can go if they get lost and need help.
If you're allowing your kids to explore the ship on their own, set a designated meeting place and time for everyone to reconvene.
4. Tell your kids to talk to a uniformed crew member if they need help. Not only are cruise ships big, they are filled with tons of people. It can be scary for a child to be separated from their parents.
You don't want your child to go up to just anyone if they need help. Encourage your kids to talk to a trained, uniformed crew member if they need assistance and you're not around.
5. Discuss the general cruise ship rules with your children. While some rules may seem like no-brainers, it's important to discuss these rules with your children so they are aware of what is and isn't okay while you're on the cruise.
One of these rules is prohibiting your children from climbing on the cruise ship's deck railings. While the deck railings on cruise ships are designed to be child-safe, they should still never be climbed on by anyone.
Also, make sure your children know to avoid secluded places with unfamiliar adults.
Follow these tips and your cruise vacation will allow your family to let loose and have some fun while still staying safe.
About the Author:
John K. Lawlor, a South Florida personal injury attorney who focuses his practice on complex personal injury, wrongful death, and professional malpractice, founded the law firm of Lawlor, White & Murphey in 1998. Since 1995, Mr. Lawlor's trial advocacy and litigation skills, as well as his wide-ranging legal expertise, have provided plaintiffs and their families with a distinct advantage when seeking financial compensation and justice for injuries caused by the negligence of others. Mr. Lawlor is an EAGLE member of the Florida Bar Association and an active member of the American Association for Justice, the Broward County Justice Association, the American Civil Liberties Union (ACLU), and several professional associations.