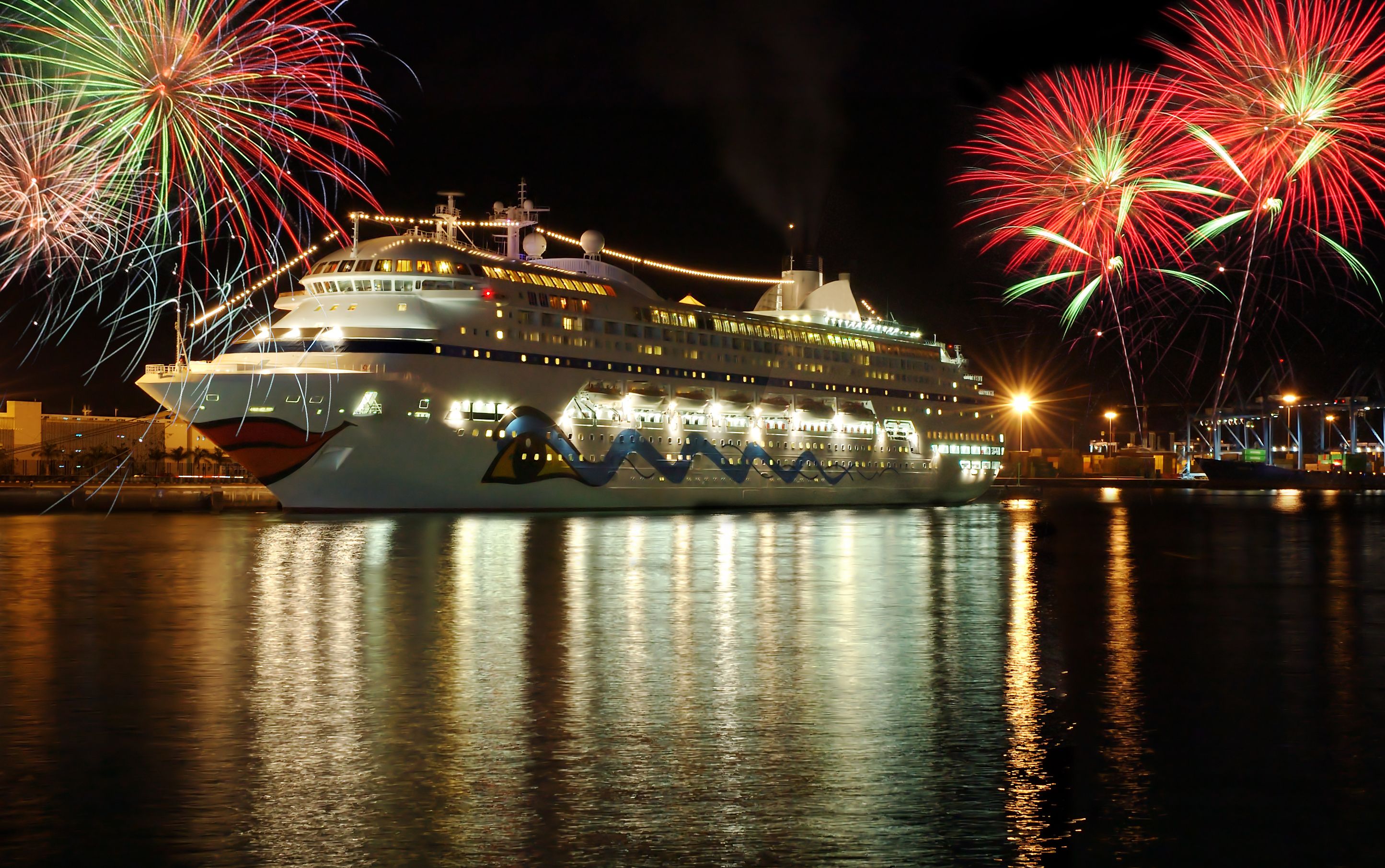 What sounds better: scraping snow and ice off your windshield or lounging by the pool with a festive drink? Making small talk with your visiting in-laws or eating a delicious meal from a professional chef? If you answered the latter, then you're in luck, because cruises are available and waiting for you to enjoy the holidays on the sea.
While most people opt to stay home for the holidays or travel to spend them with their family, why not go for something a little different this year and jump aboard a holiday cruise! Many cruise lines get in a festive mood and try to provide a special holiday experience for their guests during the most wonderful time of year.
If you decide to forgo the traditional holiday plans and book a cruise instead, here are some things you can expect at sea.
Holiday Cruise Bookings
Holiday cruises over Christmas and New Year's are usually the most expensive cruises of the year. With many businesses closed and the kids out of school for the holidays, families love to travel and take vacations during this time. These cruises may be booked up way in advance.
If you've decided you just can't deal with the holidays at home this year, though, check cruise websites or contact a cruise travel agent. Some cruise lines do have loyalty club promotions or flash sales available that you might be able to take advantage of at the last-minute.
If you can't find a deal for this year, put cruising on your holiday plans for next year and book your cabins now.
Holiday Cruise Preparations
If you're able to score a holiday cruise booking, you now need to make other preparations and accommodations for your trip.
Airfare. Airfare is something you'll need to plan for. Remember how cruises are expensive during this time of year? So is airfare. Make sure you book your airline tickets as soon as possible to ensure you'll be able to make your cruise without any issues.
Another thing to consider during the holidays is winter weather. You want to plan them accordingly so you won't have to worry about delayed or cancelled flights due to a sudden winter storm.
Itinerary. Check out your ship's schedule to see what days you will be at sea or in port. The holidays could affect your excursions and sightseeing opportunities if you happen to pull into a port on Christmas or New Year's Day. Many places might be closed, which will limit your options.
Pay Special Attention to What You Pack
A holiday cruise will be a little different from a regular cruise, so you'll want to pack accordingly. The cruise will be having their own holiday celebrations, so you will need to bring special holiday party outfits for Christmas and New Year's Eve. You may also want to bring your own festive items to get into the holiday spirit, like Santa hats, reindeer antlers, party hats, or other fun accessories to help celebrate the holidays.
If you want to make a holiday impression, bring some decorations to spruce up your cabin. Strings of lights, stockings, garlands, and inflatables won't take up much room and are easy to pack. For Christmas, you may also want to bring presents to exchange, but make sure they're packed to travel.
If you want to have your own champagne for a toast at midnight, make sure you check your ship's policy for bringing alcohol so it won't be confiscated.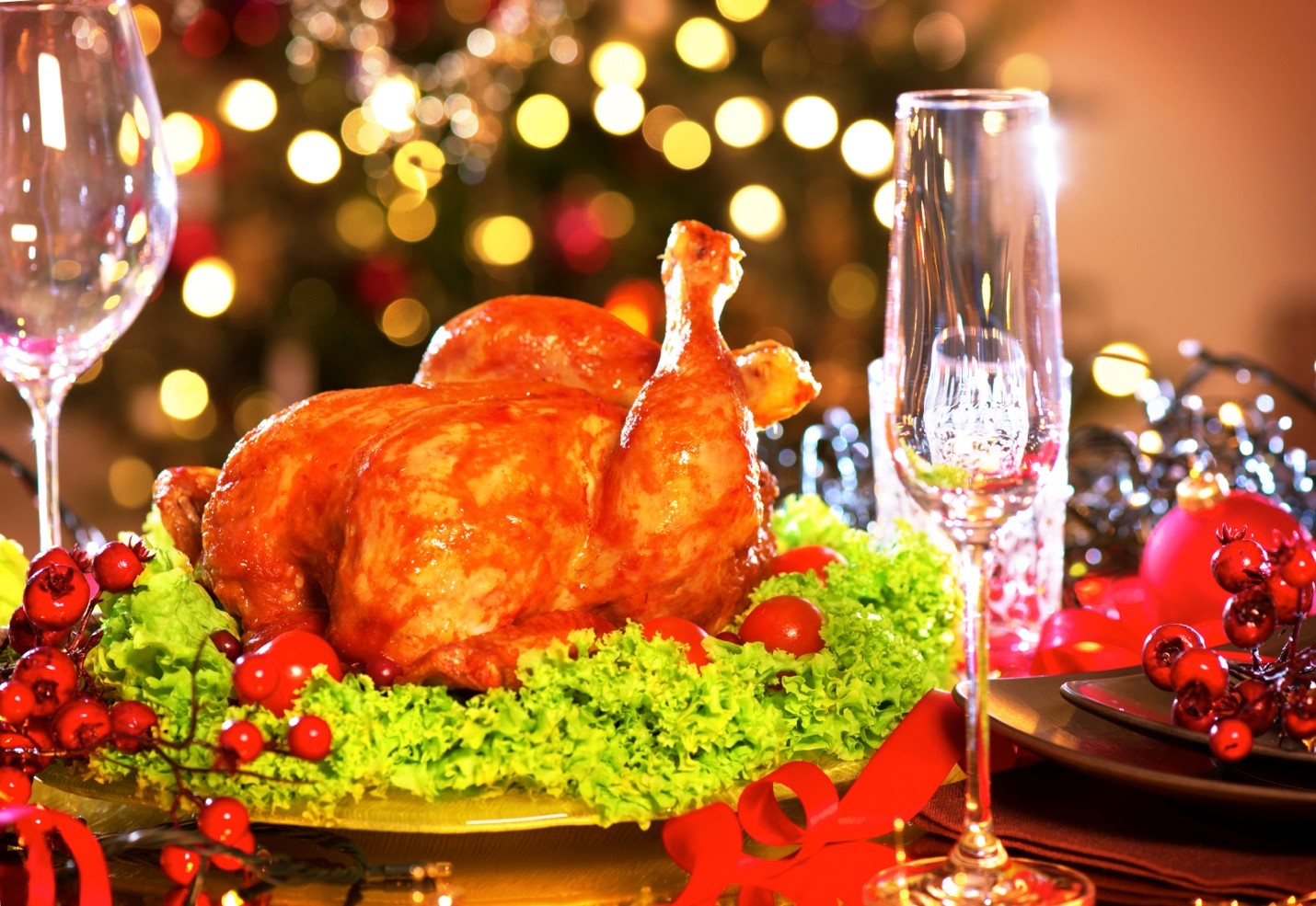 Know the Cruise Celebration Schedule
Cruise lines embrace the holidays and go all out with celebrating. Here are some things your holiday cruise might feature:
Holiday menus: Cruise lines already go out of their way to provide great food options, but they do even more over the holidays. Want to feel like you're eating at home? They've got you covered. Everything from turkey on Thanksgiving, potato latkes for Hanukkah, eggnog for Christmas, and midnight buffets for New Year's Eve will be available.
Decorations: Cruises are all-in with holiday decorations. Prepare to see pumpkins, menorahs, Christmas trees and wreaths, strings of lights, and other holiday or seasonal decorations.
Holiday activities: Holiday celebrations will be in full swing with special holiday performances, Christmas carols, tree or menorah lightings, and holiday movies.
Kid activities: Your holiday cruise will make sure your kids have plenty to celebrate. Your children will be able to sit on Santa's lap and take part in holiday snacks, crafts, and stories.
Adult activities: Adults will have plenty of reasons to celebrate with holiday parties, festive holiday drinks, and even religious ceremonies.
As you can see, spending the holidays on a cruise means you can sit back, relax, and enjoy – without any of the hassle. Instead of spending the holidays throwing away wrapping paper, cooking a big holiday meal, and dealing with your crazy relatives (who you love, really), take a cruise that will sail you into Hanukkah, Christmas, or the New Year.
Safety Still Matters on Holiday Cruises
With so much attention being put on creating a magical holiday atmosphere, cruise lines still need to make sure they do everything they can to keep you safe – but that doesn't mean you don't have to watch out for yourselves and your loved ones.
Learn about common accidents, injuries, and illnesses that can occur on cruises, and teach your kids how to stay safe. And if you or a loved one are injured during a holiday cruise due to someone else's negligence, don't hesitate to contact an experienced cruise accident attorney.
About the Author:
A partner at Lawlor, White & Murphey and a distinguished personal injury lawyer, Ben Murphey tries complex disputes that include civil appeals, maritime and admiralty claims, wrongful death, and labor disputes. Mr. Murphey has been recognized for his excellence in the area of personal injury litigation by being rewarded with a 10/10 Avvo Rating and named a Super Lawyers "Rising Star" for the last four consecutive years (2011-2014). Mr. Murphey regularly tries cases in state and federal courts around the country, being admitted to practice before all Florida courts and the United States Court of Appeals for the 11th Circuit.