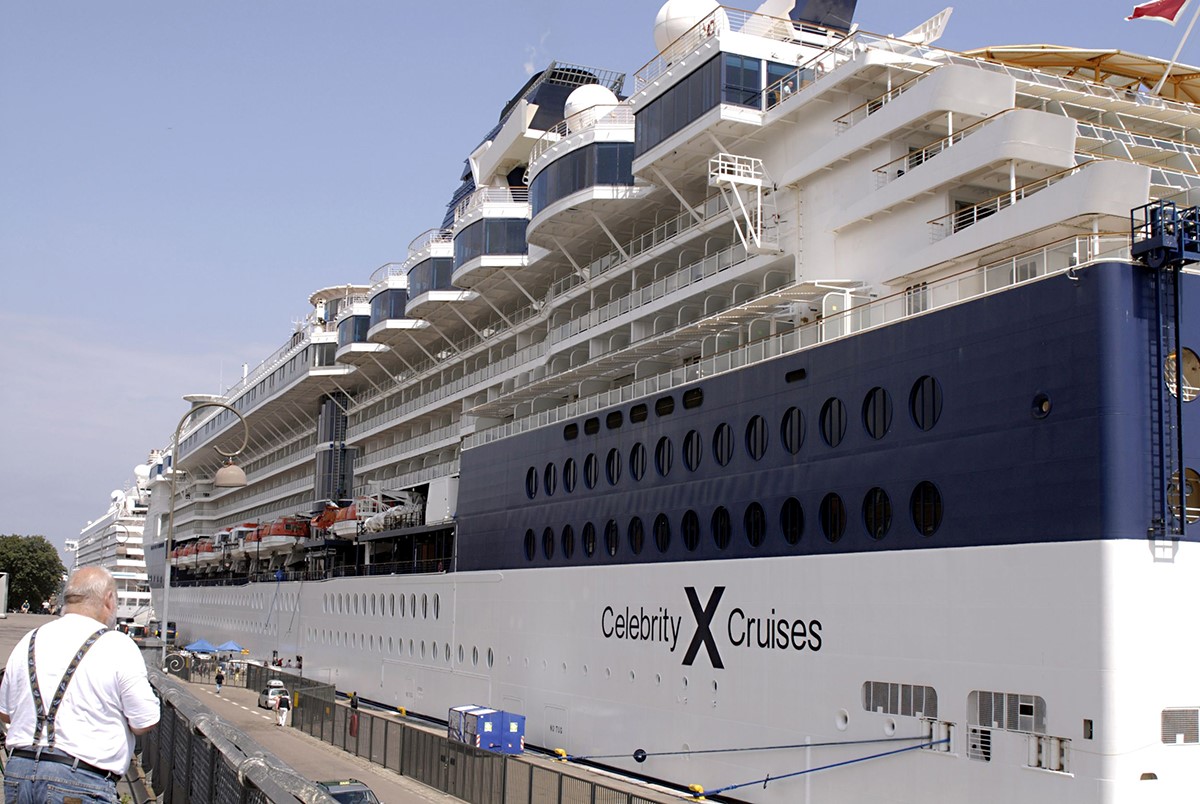 With the New Year comes new marketing and branding strategies for businesses, and the cruise industry isn't one to be left behind. There is ample competition between cruise lines, and each company wants to reach the widest audience to entice potential cruise-goers to take a much-needed vacation at sea.
Celebrity Cruises is the latest cruise line to reveal a new marketing campaign, and it's designed to reach a global audience. "Modern Luxury Lives Here" is the title of their newest campaign, which is using TV commercials and social media to highlight their premium offerings aboard. The campaign is also emphasizing Celebrity Cruises' famous X logo – the Greek letter chi – showcasing what makes their cruise line unique.
The new campaign focuses on fine dining, service, accommodations, and their destinations – all pinnacles of modern luxury. But what's really getting attention is their new commercial called "Marco Polo," which has both a 30-second and 60-second version. The TV spot uses the well-known Marco Polo swimming pool game and puts a modern twist on it by having Celebrity Cruises crew members and even a captain call out to distant travelers to remind them to "answer the call of modern luxury" and book a cruise vacation.
The cruise line has plans to debut three other 30-second commercials that will highlight what sets Celebrity Cruises apart from other cruise lines. In addition, they are launching a social media component to their campaign by inviting and encouraging cruisers to share their vacation experiences across all social media platforms – Facebook, Twitter, Instagram, and Pinterest – using the hashtag #celebritycruises. The campaign plans to utilize both organic and paid posts, Instagram carousels, ads on Facebook, and promoted tweets on Twitter.
President and CEO of Celebrity Cruises Lisa Lutoff-Perlo said that, "The entire campaign brings to life…some of our most important values, such as…experiences over possessions. No one delivers modern luxury more comprehensively than Celebrity, and this campaign clearly communicates that."
Celebrity Cruises is based at the Port of Miami and travels all over the world to destinations that include Alaska, Australia and New Zealand, the Caribbean, Europe, the Galapagos Islands, the Panama Canal, and South America. Their ships offer high-class staterooms, multiple types of dining experiences, a variety of entertainment, bar, club, and shopping options, as well as numerous onboard and shore activities.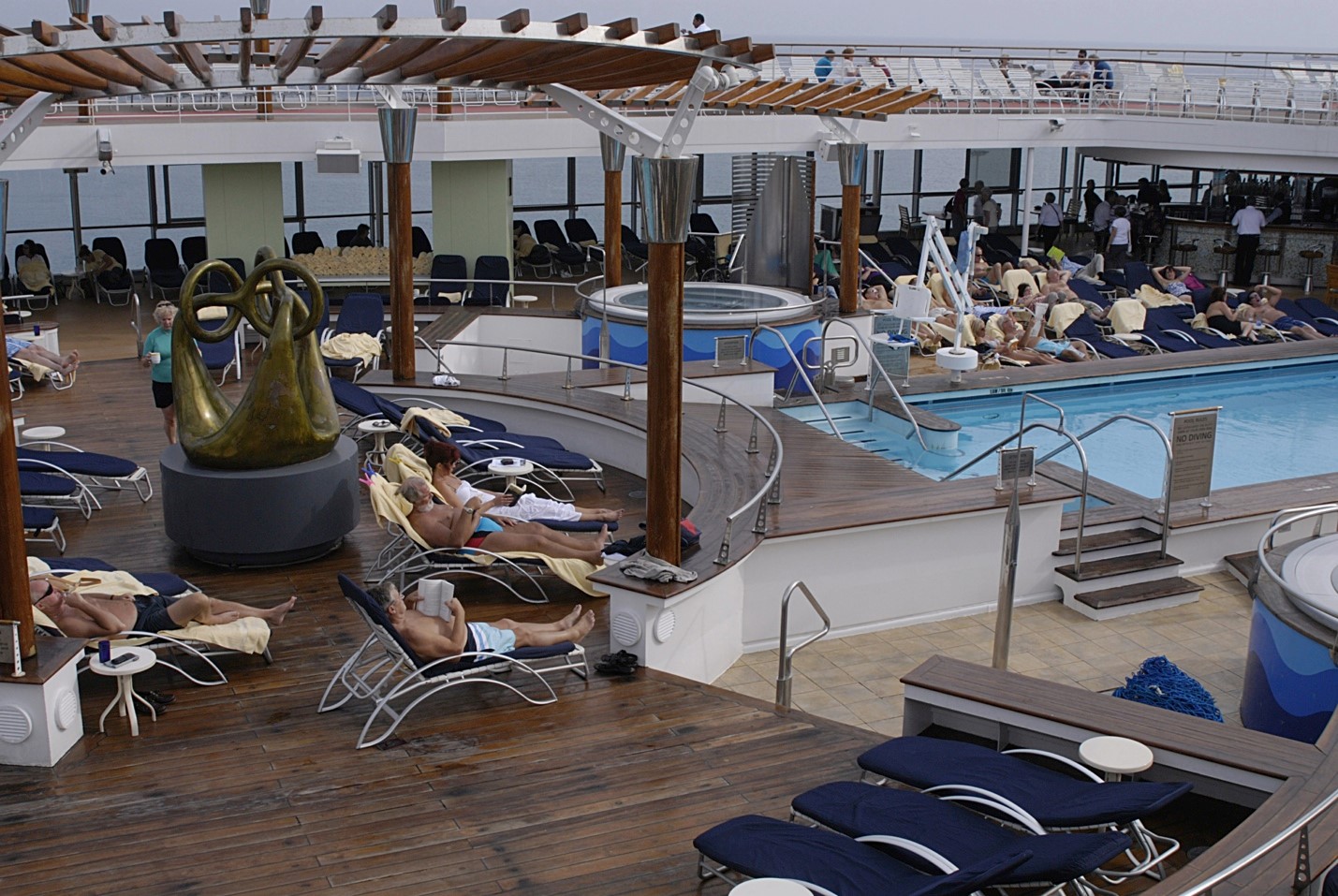 In addition to their regularly offered cruises, Celebrity Cruises also offers Celebrity Exclusives – unforgettable, once-in-a-lifetime vacations for a select few. These intimate and unique experiences include:
The Ultimate Greek Indulgence: Take a private luxury boat to lounge on secluded beaches, swim in remote coves, and discover Mykonos
Zero to 60 Ferrari Adventure in Cannes: Ride along the French Riviera in a classic Ferrari
Sultan for the Day: Indulge and explore the luxury and riches of Istanbul
The Winds of Tuscany: A hot air balloon will give you an amazing view of the Tuscan countryside
The Ketchikan Way: Fly above Alaskan glaciers and then make a memorable landing in a floatplane
With all that Celebrity Cruises has to offer, their new campaign will most likely attract cruisers from all over to board their ships. With any cruise, though, it's important to make sure that you and your travel partners plan ahead in order to remain safe both on and off the ship. And in the event that you are injured while on a cruise, consult with an experienced cruise injury attorney to see if you're entitled to any compensation for what you've suffered.
About the Author:
Since 1994, seasoned litigation and trial lawyer Anthony B. White has helped thousands of accident victims seek damages due to injuries sustained as a result of another party's negligence. Included in America's Registry of Outstanding Professionals and selected to the 2012, 2013, and 2014 editions of Florida Super Lawyers, Mr. White specializes in car accidents, insurance disputes, wrongful death, product liability, and medical malpractice cases. He is a longstanding member of the Florida Justice Association and the American Association for Justice and currently sits on the Board of Directors of the Broward County Justice Association.