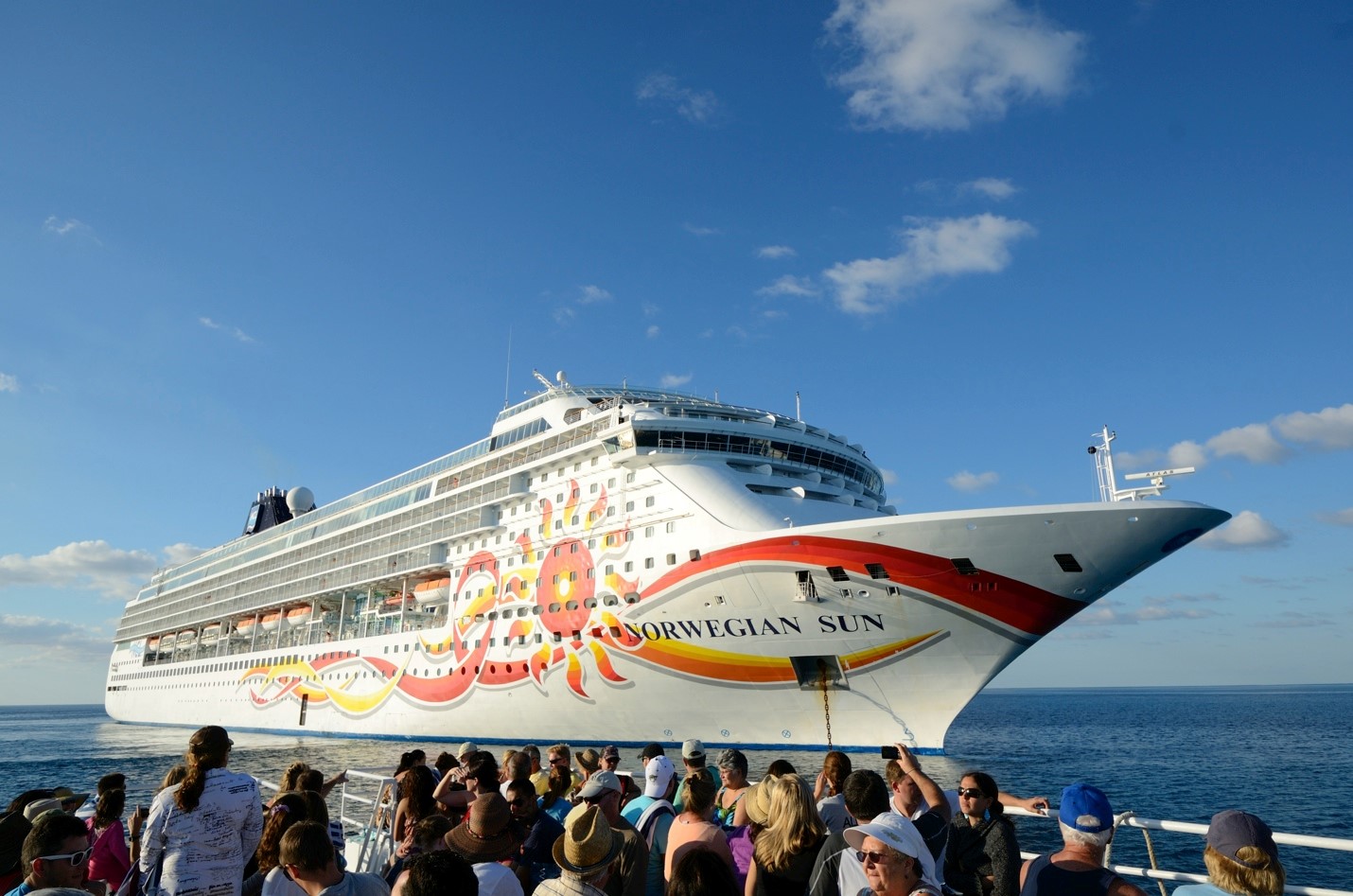 Last year, Norwegian Cruise Lines introduced the Norwegian Escape, their newest and largest ship out of their 14-ship fleet. During the ship's inaugural celebrations from October 22 to November 11, 2015, the Norwegian Escape broke social media records for the amount of social media usage at sea.
So how many posts are we talking about? Cruise-goers wrote 576,896 Facebook posts, 14,150 tweets, and posted 11,367 Instagram pictures – totaling 159 million impressions in just 21 days! The record was first set in 2013 by the inaugural launch of the Norwegian Breakaway, which was surpassed in 2014 by the Norwegian Getaway. The new record indicates that the Norwegian Escape had a 330 percent increase in social media usage when compared to their prior inaugural celebrations.
Norwegian Cruise Lines updated their internet connectivity heavily and partnered with EMC – the top provider of broadband communications and content at sea – to allow both guests and crew members to connect all of their devices. The purpose for providing complimentary and seamless internet access was to provide guests with a chance to post pictures and updates to their social media accounts, call their friends and family back on land, and stay in touch with important work details and communication.
In addition to being able to keep in touch and update social media, the Norwegian Escape wanted to increase their guests' engagement by holding a number of social media events to kick off the inauguration of the ship. They had an Instagram scavenger hunt and a secret menu that could only be revealed with a tweet.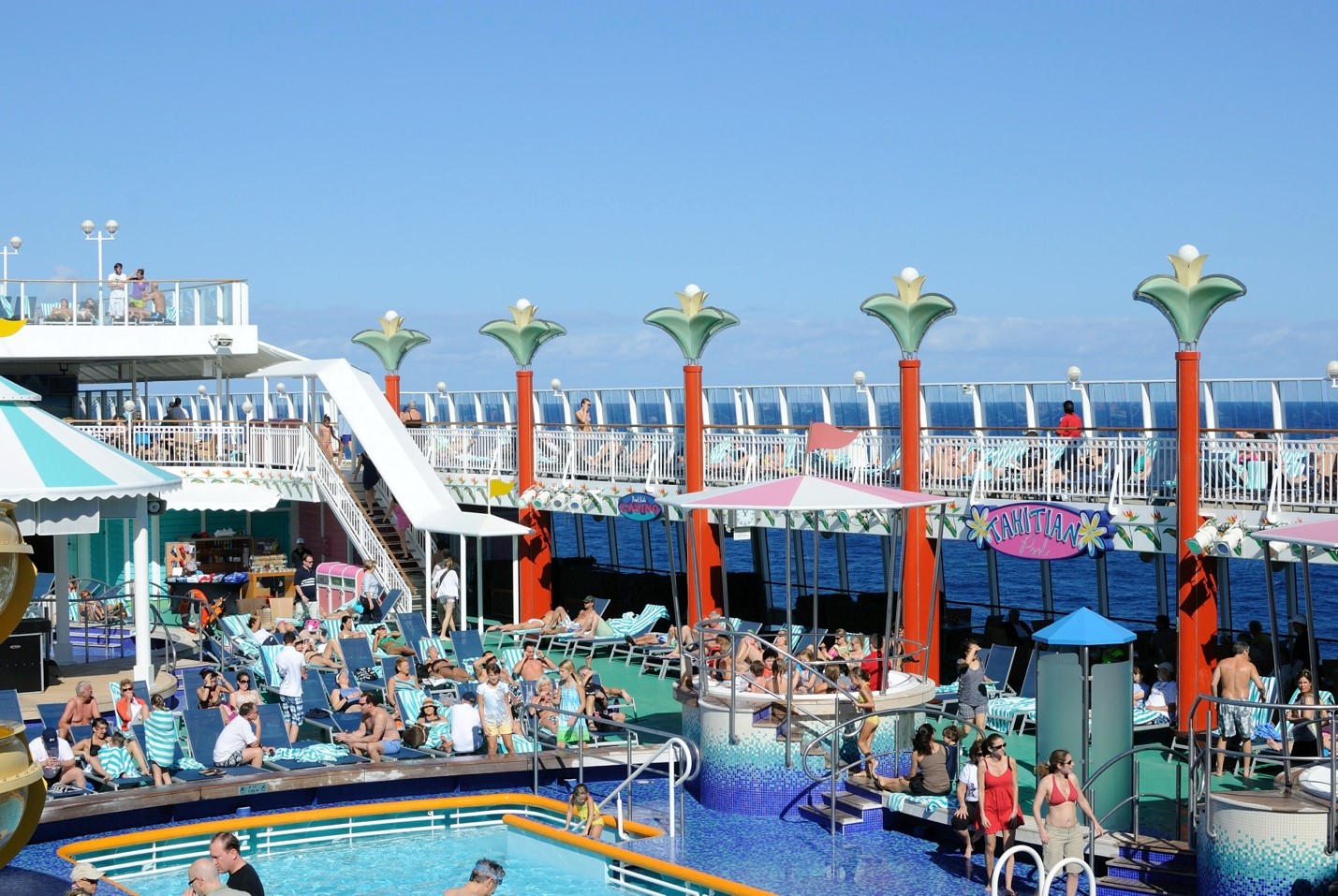 The Norwegian Escape is the fifth largest ship in the world traveling to the Bahamas and the Caribbean from the Port of Miami in Florida. It has 16 different decks and can hold over 5,000 people. The name of the ship was selected as part of a USA Today contest, and Guy Harvey, a Jamaican artist, was chosen to paint the ship's hull. On November 9, 2015, Pitbull – a Miami rapper – officially named the ship, serving as the "godfather" for the cruise ship – a first for any cruise ship.
Norwegian Cruise Lines claims the Escape is their most innovative ship ever, indulging in their guests' every whim. Here are some of the unique features the cruise ship offers its guests:
On the Escape you can see Broadway musicals like the Tony Award-winning After Midnight and Million Dollar Quartet. You can also experience a comedy club, supper club, and a piano bar on board.
The Escape has 28 different and dynamic dining experiences available to guests, including a Brazilian-style steakhouse, a Japanese hibachi restaurant, a restaurant that fuses food from all over the globe, and the first Jimmy Buffet's Margaritaville at sea. Two of those restaurants – Bayamo and Pincho – are also brought to you by Iron Chef Jose Garces. But whatever you're in the mood to eat, you can guarantee they'll be serving it somewhere on the ship.
In addition to 28 dining options, the Escape has 21 bars and lounges, including Norwegian's first wine bar The Cellars. You can also find a brew house with multiple beers in bottles and on draft, margaritas, mojitos, and Tobacco Road – Miami's oldest bar.
If you need things to do, the Escape has you covered. The ship has one of the largest water parks at sea, with a new tandem waterslide and the fastest waterslides at sea, a casino with games for every player, a teen club, nursery, kid's water park, mini golf, fitness center, multi-level ropes course, spa salt room, spa thermal suite, children's program, snow room, sports complex, range of boutiques and shopping options, and even a video arcade.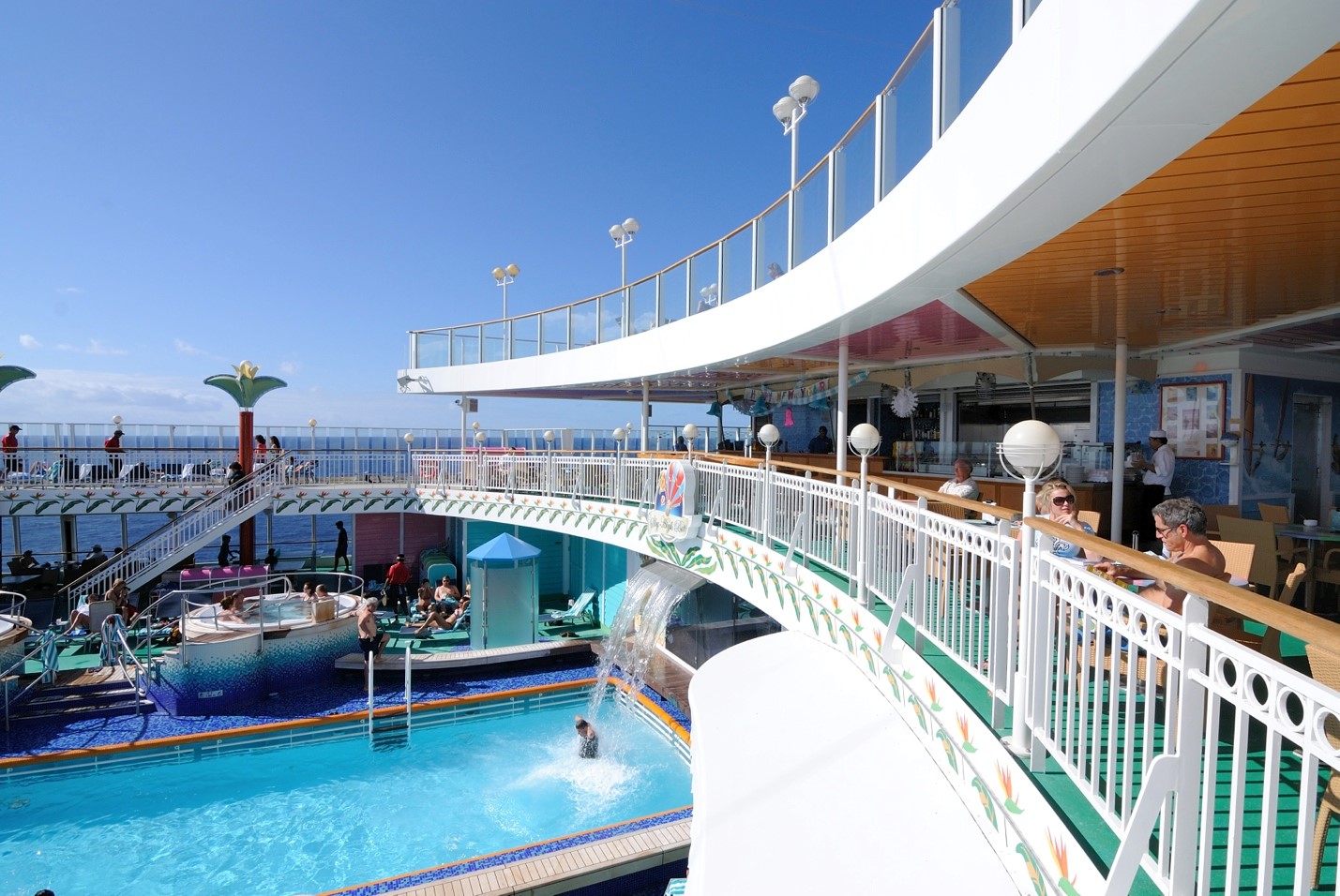 The Norwegian Escape also features The Waterfront, a cruise ship first. The Waterfront is a quarter-mile promenade right on the ocean. You can try a new restaurant or bar while being able to sit and gaze out into the ocean and enjoy the crashing of the waves.
With all of the fun and luxury the Norwegian Escape has to offer, there will be something for everyone to enjoy and participate in. But one thing you always have to remember about cruising – whether you board the Norwegian Escape or any other cruise ship – is that accidents and injuries can happen anywhere. Make sure you and your travel partners plan ahead so that you can enjoy the cruise safely. And if anyone in your partner is injured, seek medical help immediately, then consult with an experienced cruise injury attorney to see if you're entitled to damages.
About the Author:
A partner at Lawlor, White & Murphey and a distinguished personal injury lawyer, Ben Murphey tries complex disputes that include civil appeals, maritime and admiralty claims, wrongful death, and labor disputes. Mr. Murphey has been recognized for his excellence in the area of personal injury litigation by being rewarded with a 10/10 Avvo Rating and named a Super Lawyers "Rising Star" for the last four consecutive years (2011-2014). Mr. Murphey regularly tries cases in state and federal courts around the country, being admitted to practice before all Florida courts and the United States Court of Appeals for the 11th Circuit.