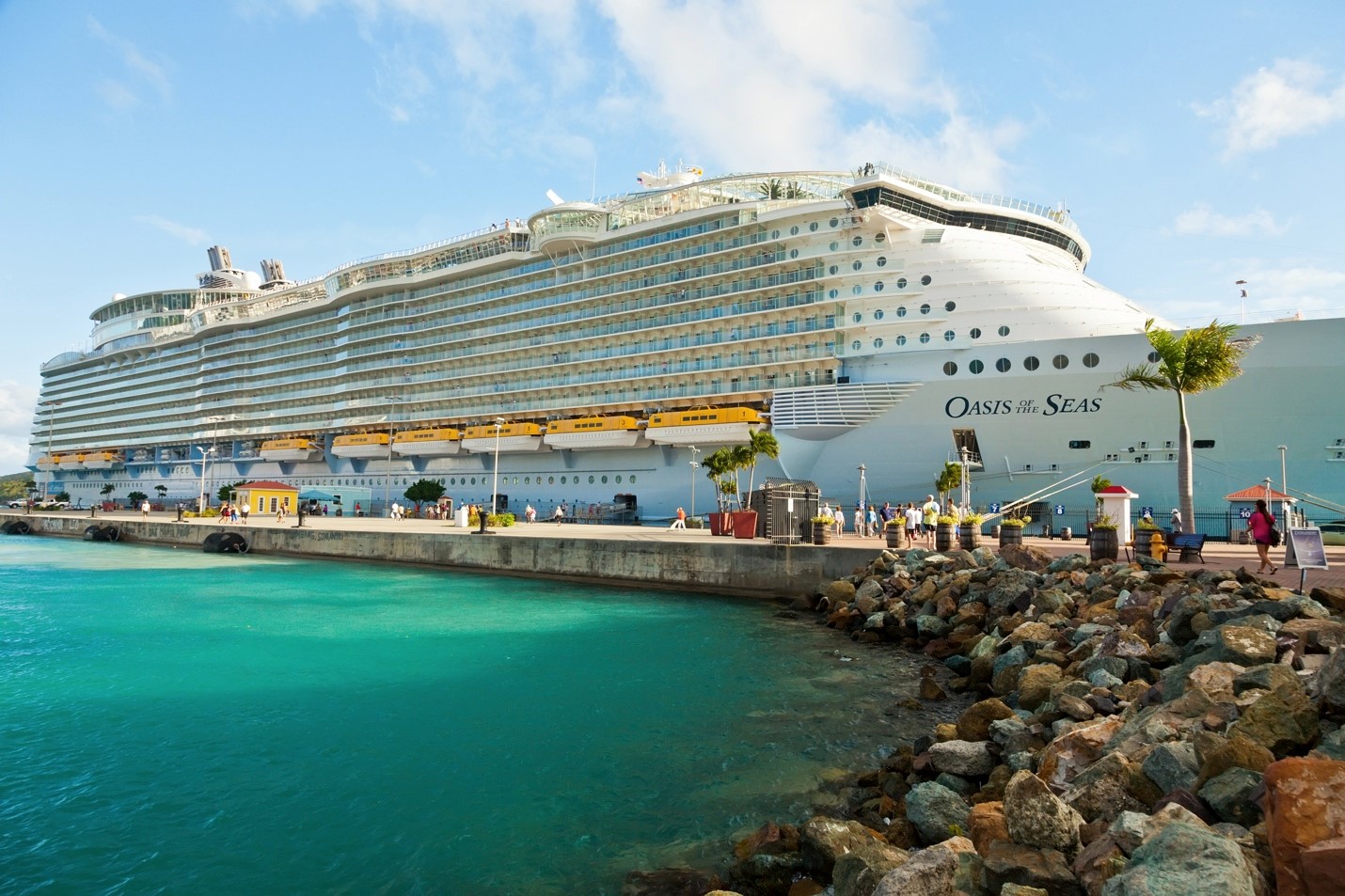 If you've never been on a cruise, you should consider taking your first cruise vacation in 2016. Cruises offer you a unique vacation opportunity to travel to multiple destinations, see different parts of the world, and experience all the luxuries a cruise ship can provide – all in one trip.
With so many options to pick from and the trends changing every year, choosing a cruise line, ship, and destination can be overwhelming. Make sure you do your research before planning and booking a cruise to ensure that all your needs and expectations will be met. Royal Caribbean, which has 23 different cruise ships that travel all over the world (including the Caribbean, Alaska, Europe, Asia, and Australia) has their own recommendations and guidelines to make your first cruise a perfect one.
What Ship Should I Take?
With 23 cruise ships, Royal Caribbean has built an arsenal of ships that each offer different and interesting experiences. When choosing a ship for your first cruise, you should lean towards a newer ship. Newer ships will have the latest and most up-to-date choices, entertainment, and innovations.
The Oasis class ships – Oasis of the Seas, Allure of the Seas, and Harmony of the Seas – are for bold adventurers, featuring a zip line, surf simulators, rock-climbing walls, pools, DreamWorks characters, a kid's water park, and over 20 dining options.
The Quantum class ships – Anthem of the Seas, Ovation of the Seas, and Quantum of the Seas – have fun activities like a skydiving simulator, a capsule that ascends 300 feet above sea level to take in a 360° view, bumper cars, a skating rink, a full-service spa, and dynamic dining options.
While all the ships would be fulfilling for first-time cruisers, these newer ships will allow you to experience the best and newest offerings.
Where Should I Go?
The biggest decision to make when going on a cruise is deciding where to go. Maybe you want to go to the Bahamas. Or pass through the Panama Canal. Wherever you decide to go, as a first-time cruiser, you should try to find an itinerary that has an equal balance of port days and sea days. That way you will be able to explore both the ship and your destinations.
You should also consider a 5- to 7-night cruise so you have ample time to experience your cruise vacation. Shorter cruises tend to go by so fast that you might not have a chance to really enjoy your time on the ship. You want to take in everything the vessel has to offer, because that's half the fun of going on a cruise.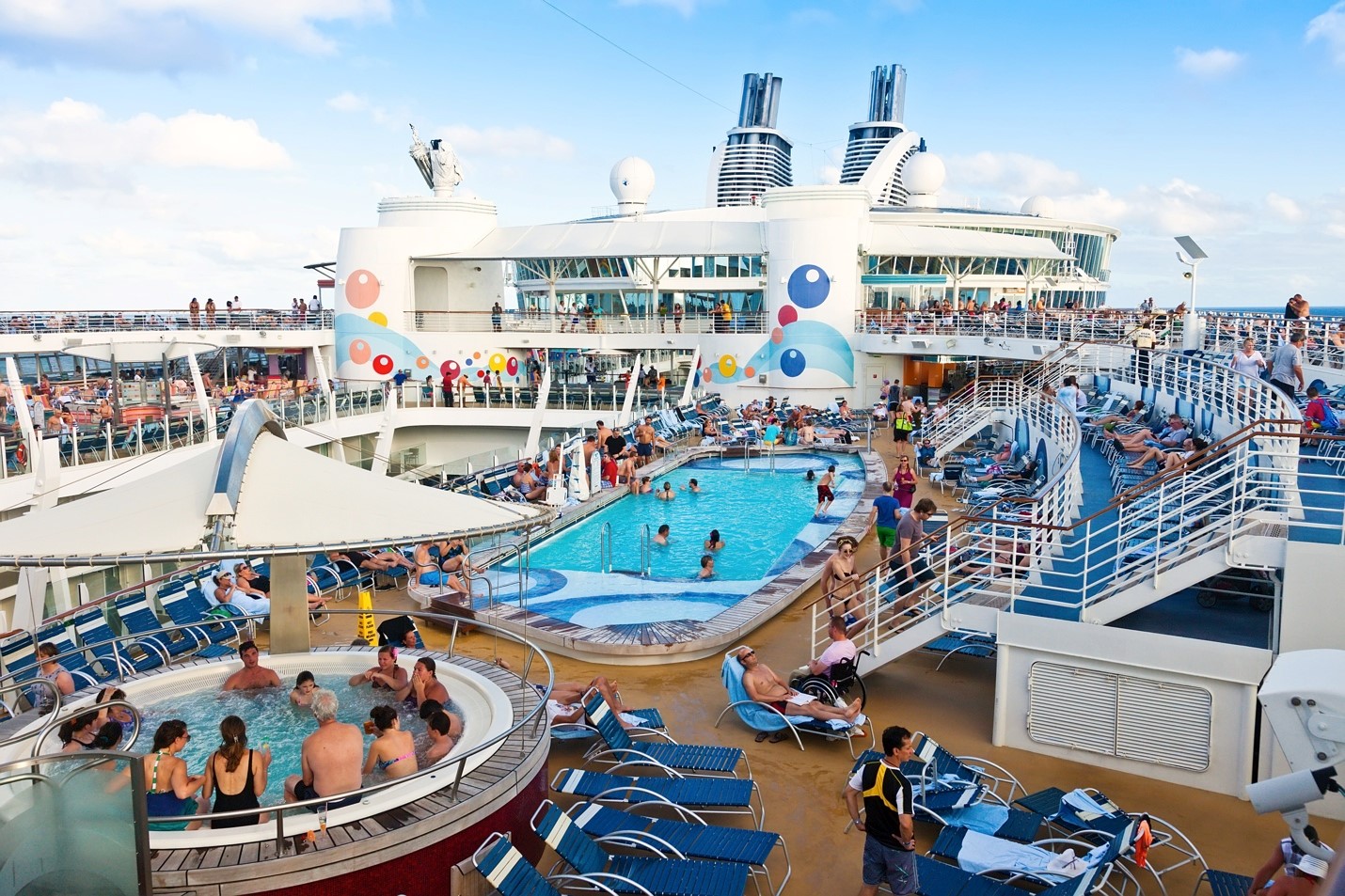 If you choose an eastern or western Caribbean sailing, you might have a chance to stop at Labadee or CocoCay – Royal Caribbean's private destinations – and enjoy spending the day at the beach.
In addition to deciding on the ship and your destinations, you will probably want to try to get the best deal possible. One of the best ways to do this is to book early. This will not only get you a better price, but also ensure you get a reservation. It's never too early to book a cruise.
Also consider traveling during the slower times of the year to get a better deal. The slow cruise season is in January, early February, September, October, early November, and the first two weeks of December.
When you finally get to board your ship, you'll be ready to relax and have a fun-filled vacation. Just remember to be safe both on and off the ship. And if for some reason you or any of your cruising companions are injured or become ill due to another's negligence, don't hesitate to contact an experienced cruise injury lawyer.
About the Author:
John K. Lawlor, a South Florida personal injury attorney who focuses his practice on complex personal injury, wrongful death, and professional malpractice, founded the law firm of Lawlor, White & Murphey in 1998. Since 1995, Mr. Lawlor's trial advocacy and litigation skills, as well as his wide-ranging legal expertise, have provided plaintiffs and their families with a distinct advantage when seeking financial compensation and justice for injuries caused by the negligence of others. Mr. Lawlor is an EAGLE member of the Florida Bar Association and an active member of the American Association for Justice, the Broward County Justice Association, the American Civil Liberties Union (ACLU), and several professional associations.